The automotive world owes a lot to Bruce Meyers. As he was the man who sparked a cultural phenomenon when he introduced the world to the Manx Dune Buggy in 1964. By using his own background as both an avid surfer, along with expertise in fibreglass construction thanks to boat-building experience, Meyers set out – and seemingly succeeded – to improve upon the era's 'water pumper buggies', which were largely homebuilt machines that offered little more than two seats with an engine attached to them.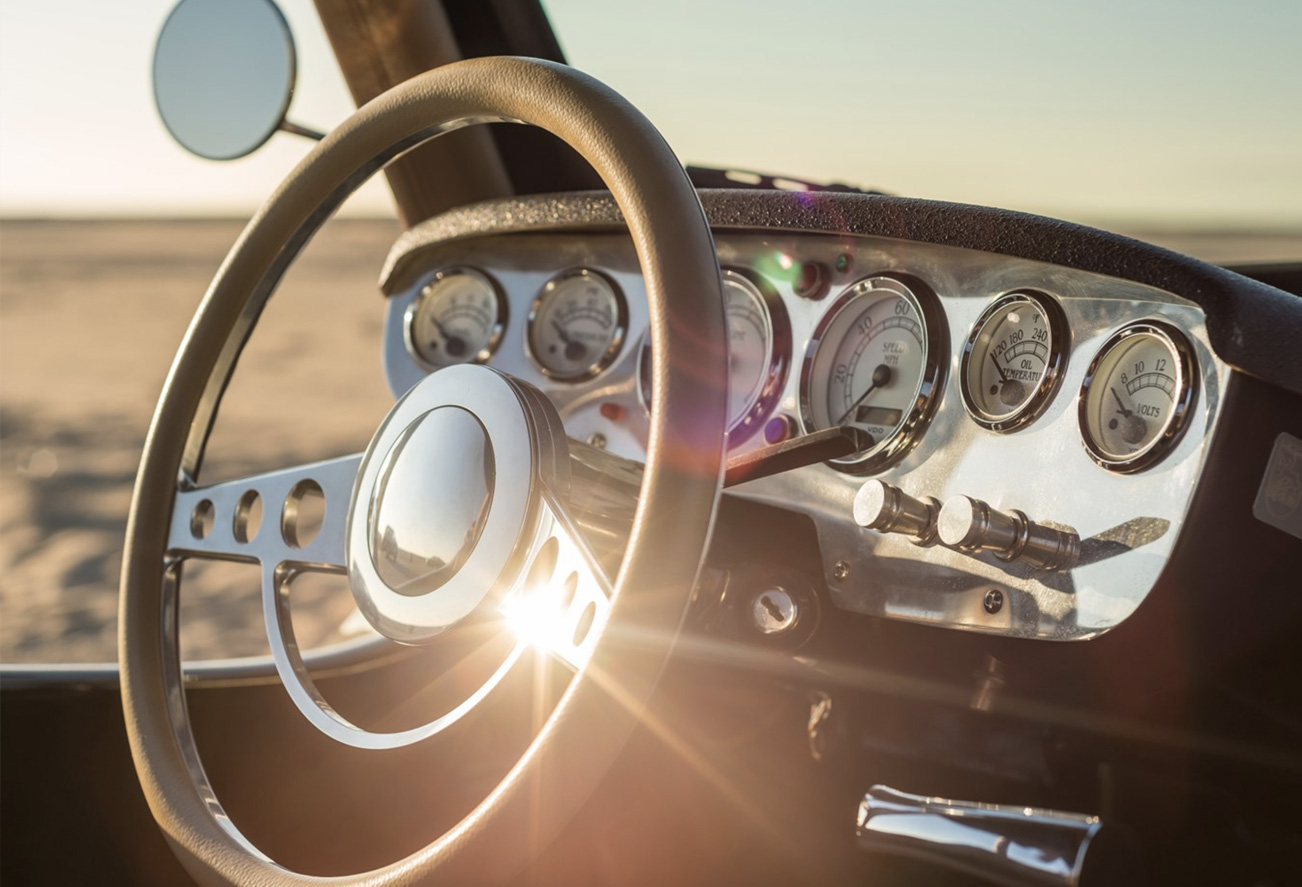 By looking elsewhere, Meyers settled on using the widely available and relatively inexpensive, Volkswagen Beetle floor-pan and powertrain as the basis for his automotive vision. As a result, the Manx was agile, highly tunable, simple to modify and most importantly, incredibly fun.
In total, only 7,000 Max dune buggies were produced from 1964-1971. Over the course of only a few short years, these lightweight and rugged machines cemented themselves as integral parts of 1960s popular culture, but only a select lucky few collectors can lay claim to owning an original Manx, however. But you can now be one of them as this 1965 Meyers Manxter is currently available via RM Sotheby's. Offered without reserve and heading up to RM Sotheby's Amelia Island Auction on Saturday, March 10th 2018 with an estimate of $40,000-$50,000, the Manxter is certainly the most exhilarating ride available at the auction.
Finished in an eye-catching combination of olive green and tan leather, the Meyers Manxter 2+2 model, as opposed to the shortened base of the standard Manx, provided added utility in the way of two more seats or added cargo space. This particular example was built atop a '65 Beetle and was recently restored by San Francisco-based Manx specialists. While the Porsche centre-cap wheels and fibreglass hardtop add a rare, nostalgic touch to this already collectable run-around.