A derelict 20th century building in the heart of Rotterdam was rescued by local design studio Shift Architecture Urbanism and transformed into two light-filled modern apartments.
The house, entitled the Matryoshka House, was stripped to its bare bones except it's envelope and flooring structure that was partly removed to create the dynamic, double-height living spaces. The private spaces were then suspended within the tall ceilings in order to create the 'Matryoshka effect' – a box within a box.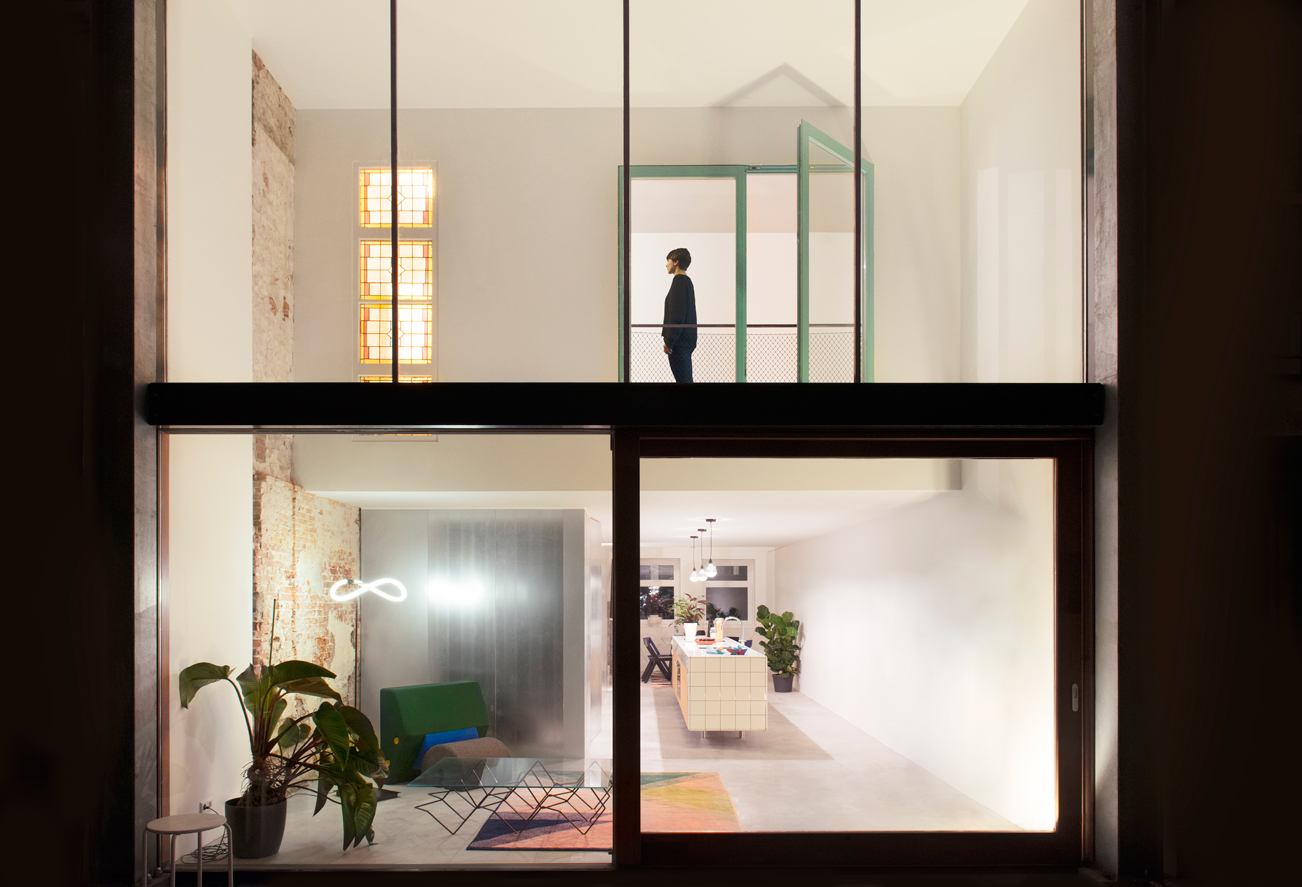 The lower apartment features double-height spaces at both the front and the rear façade, isolating the volume of the bedrooms and bathroom that float in its centre. Whereas, the upper apartment is conceived as an inversion of the mass-void relationship of the lower floor. Upstairs, the bedrooms, rather than the voids, are placed against the facades to open up the entire space and provide plenty of daylight.
[caption id="attachment_21758" align="alignnone" width="695"]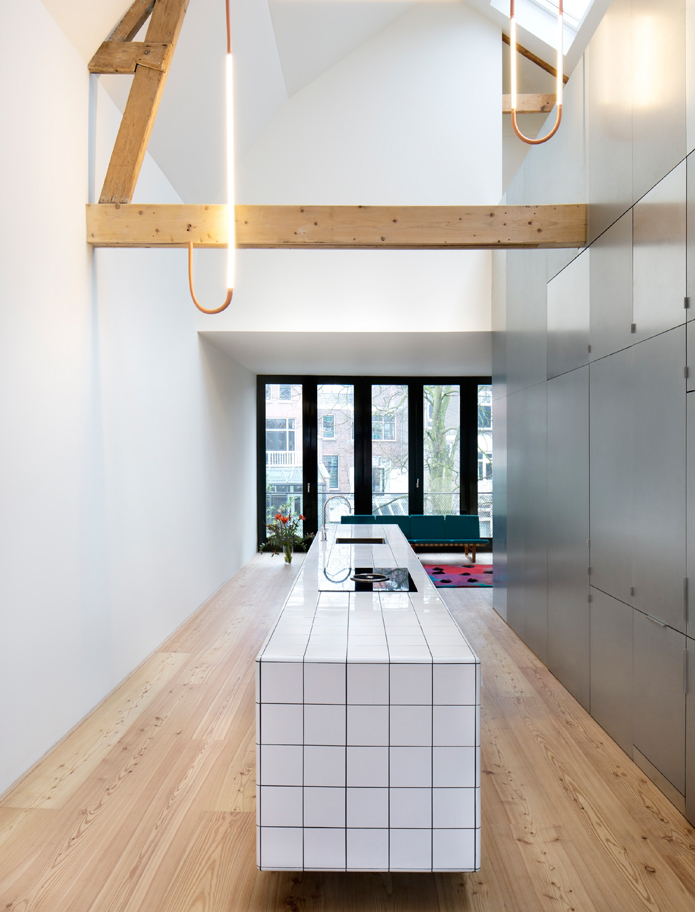 .[/caption] [caption id="attachment_21757" align="alignnone" width="695"]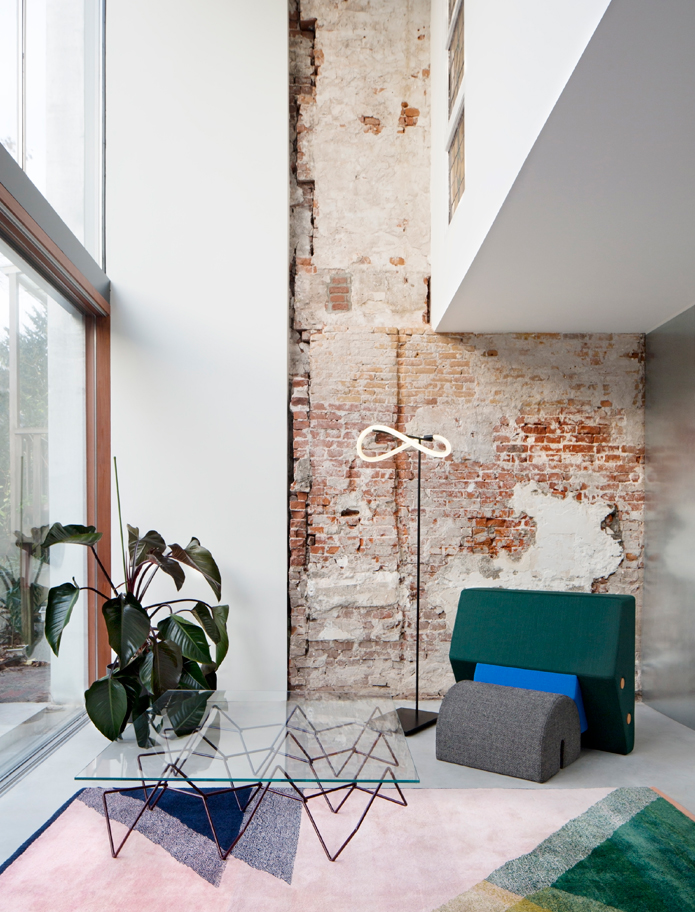 .[/caption]}
The interior of the house maintains a strong dialogue between old and new, contemporary and traditional and polished and raw, through the preservation of the home's original details. Brickwork was left exposed, roof trusses left bare and stained glass window panes restored to contrast against the newly installed reflective metals and rugged black steel.
Check out more of Shift Architecture Urbanism's contemporary designs by taking a trip to their website.
Images by NoortjeKnulst.