When Francesco Ragazzi started photographing skate culture on the streets of Los Angeles he had no thought of a fashion label. Ragazzi, a Milan-born art director, was aiming to document the many and various clothing styles that he encountered. He called his project Palm Angels. His sharp eye has evolved into a sought-after range of clothing, based on the photographs that Francesco Ragazzi took, and continues to take. The concept is an Italian take on this most American of sub-cultures, a unique pairing that has won fans around the world. 
Each piece in every Palm Angels collection is a reflection of the audacious style of the LA skate culture. Added to that is a distinctly Italian obsession with fabric and cut. The result is what Palm Angels themselves describe as "clothing as identity tropes and cultural signifiers". You might simply say that these are pieces for the adventurous everyday, that add a kick of the LA streets to any outfit.
Since the origins of the label - its very roots - are in skate culture, the tailoring of all pieces in these collections is on the loose side. You'll immediately feel the comfort and style of this more generous cut. If you'd prefer to personalise your Palm Angels pieces, consider sizing down for a more fitted look. If you're in any doubt at all, order two sizes to find what's right for you.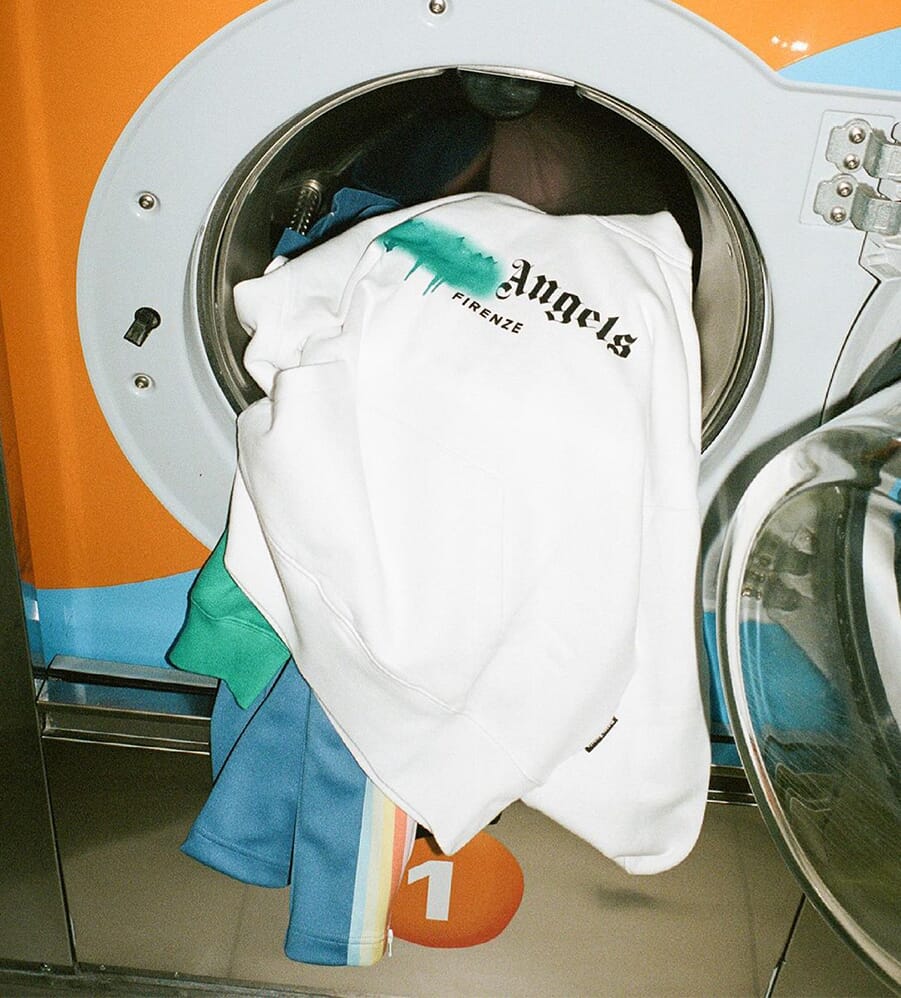 Palm Angels sizing notes
The look is loose, so order your usual size for the signature Palm Angels fit.
Skate culture roots mean all pieces have a looser fit, so go down a size if you prefer a more fitted style
If in doubt, why not consider ordering two sizes to find the best fit for you?
Palm Angels size charts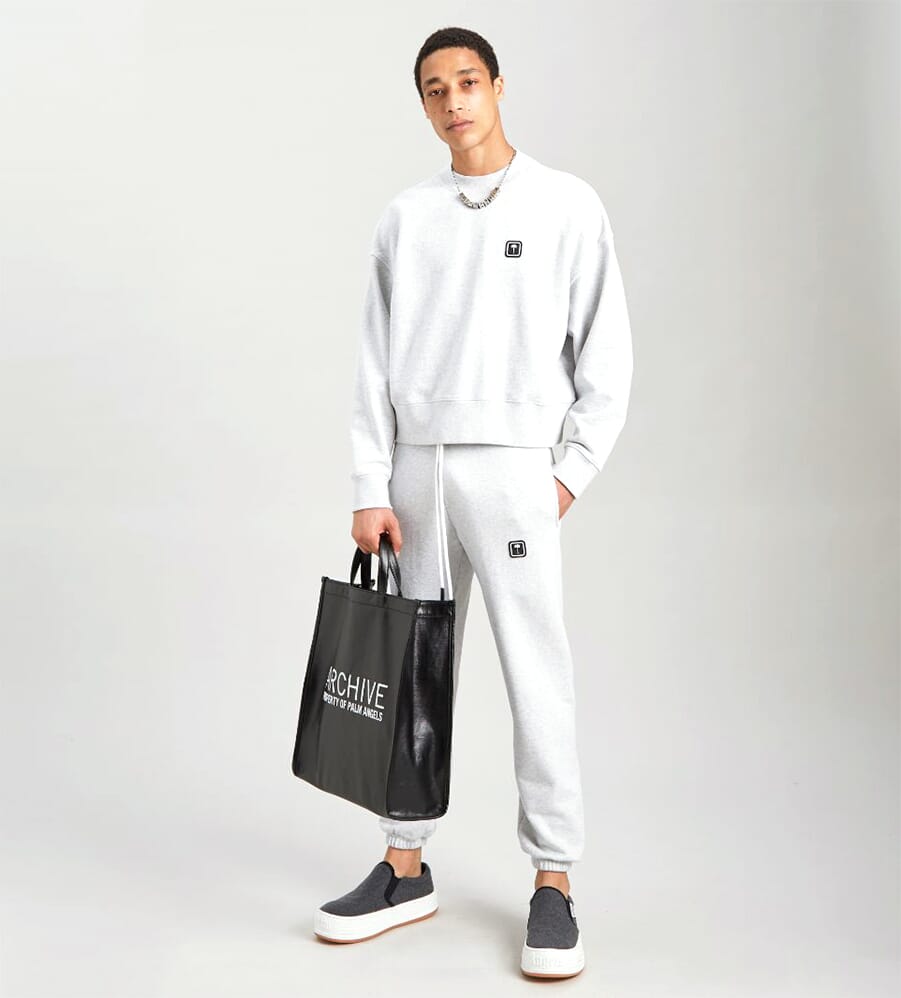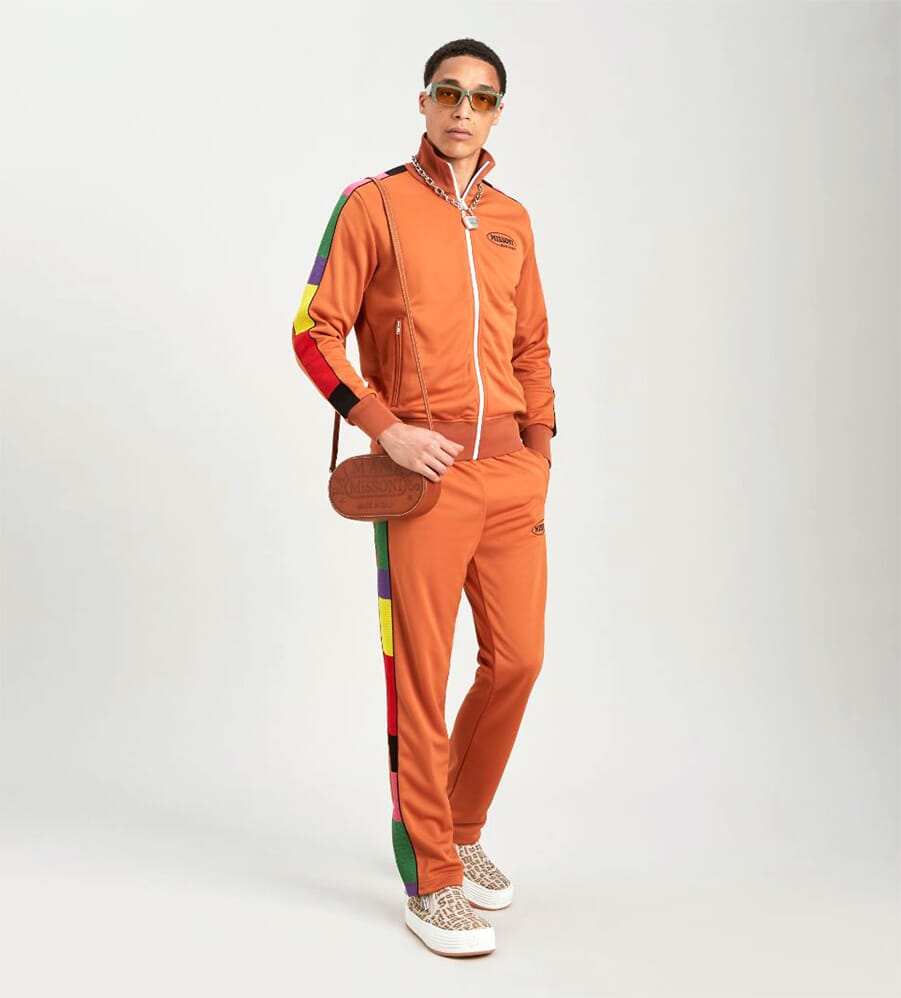 Sweat pants
| | |
| --- | --- |
| Your usual waist size | Palm Angels size |
| 30" | 40 |
| 32" | 42 |
| 34" | 44 |
| 36" | 46 |
| 38" | 48 |
| 40" | 50 |
| 42" | 52 |
| 44" | 54 |
| 46" | 56 |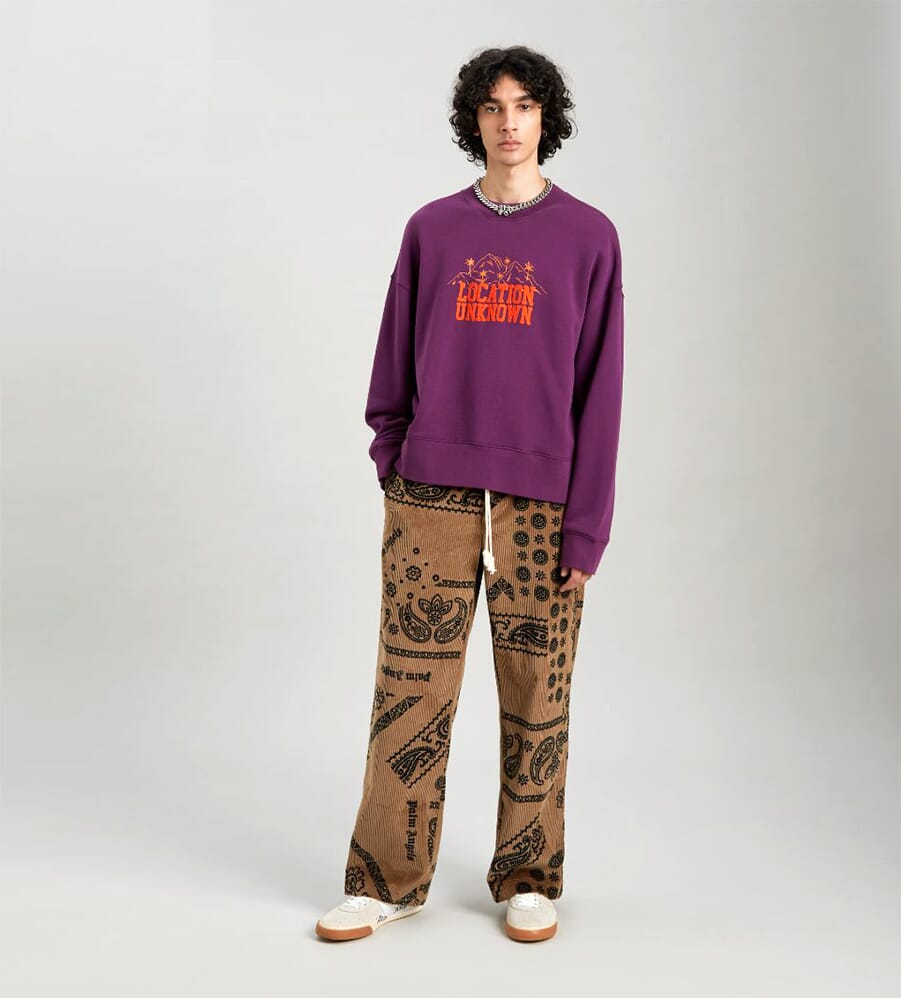 Sweatshirts, t-shirts and jackets
| | |
| --- | --- |
| Your usual size | Palm Angels size |
| 30 | XXXS |
| 32 | XXS |
| 34 | XS |
| 36 | S |
| 38 | M |
| 40 | L |
| 42 | XL |
| 44 | XXL |
| 46 | XXXL |
| 48 | 4XL |
| 50 | 5XL |
| 52 | 6XL |
| 54 | 7XL |
| 56 | 8XL |
---
---