If the words "summer cabin" evoke images of a rough-hewn log structure, think again.
Perched idyllically on rocks looking out onto the water, this Norwegian cabin uses the newest techniques to provide a private haven that's all set for the long, light evenings of the Scandinavian summer.
The entire structure is cantilevered over rocks, leaving it perched on the edge of the water. Exteriors are clad in timber, while the living area is walled with wide expanses of glass. This summer cabin truly brings the outside indoors.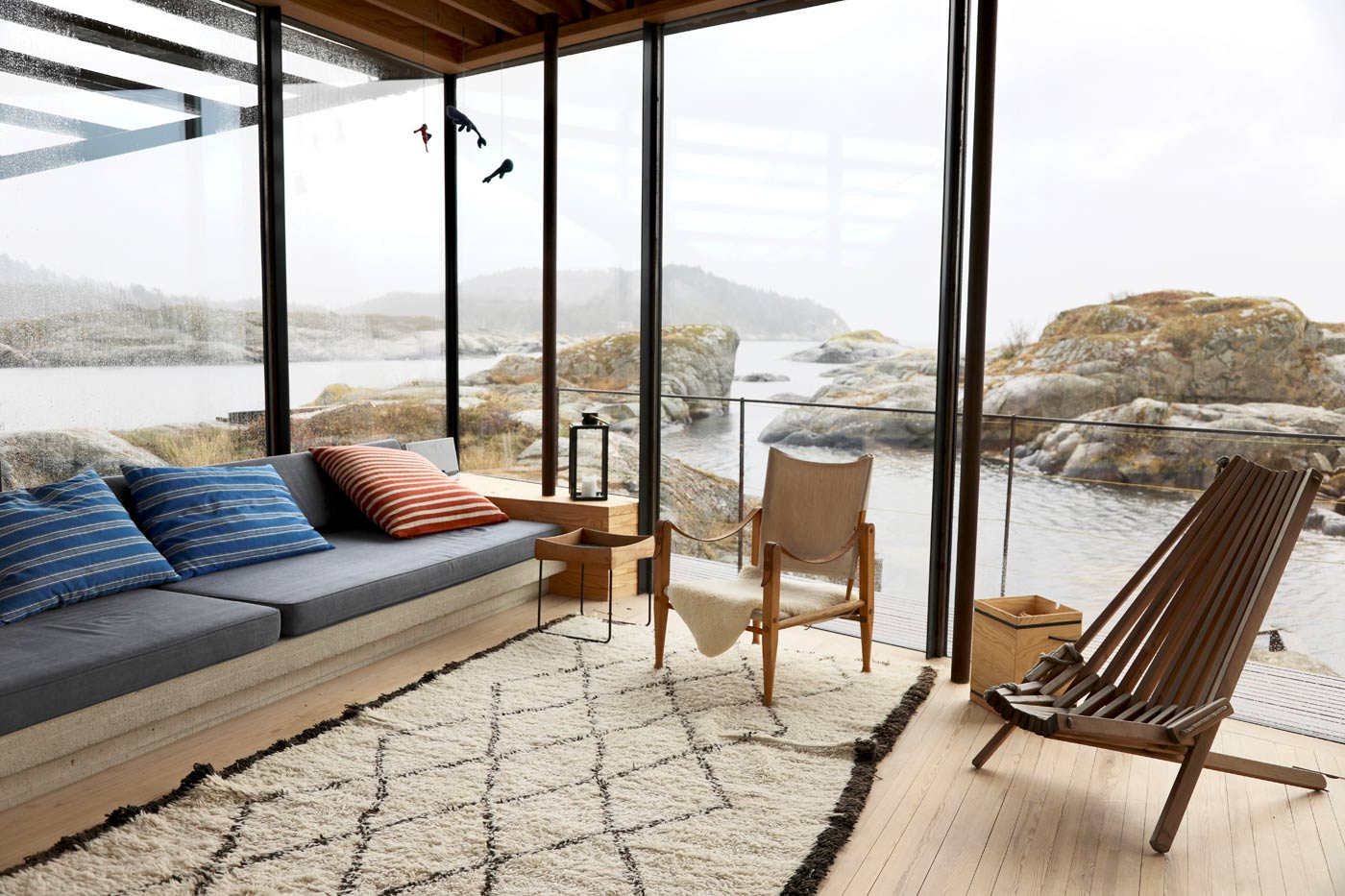 Some interior walls are roughly finished in concrete, an approach which further speaks of an honest, no-nonsense approach. Lazy, relaxed holidays are easily imagined on the large wooden deck that opens out from the main living area.
Make no mistake, there is real sophistication and a considered approach to work here.
The structure was commissioned from Oslo-based architects Lund Hagem, who have won multiple awards for their work. Cabins, both for winter and summer months, form an important part of their portfolio. Their stated aim, reflected in this impressive project, is to combine the simplicity of the Scandinavian design ethos with an approach that combines the latest technology with sustainable techniques.
The architects themselves emphasise that their designs need to work both "practically and poetically". It is this unlikely combination that provides this particular Norwegian summer cabin with its allure and flair.
"Poetic" isn't enough on its own because that might be wilfully quirky. "Practical" for these architects isn't sufficient either. Putting the two together is an ingenious solution and one look at these sumptuous images shows how, with apparent ease, the architects have achieved their aims.
Project by Lund Hagem
Photographer: Alexander Westberg, Ivar Kvaal, Lund Hagem