There's a custom-made shovel in the boot, the skid plate is carbon fibre and the Recaro bucket seats are bespoke. This is no ordinary offering from Polestar, Volvo's spin-off premium all-electric brand, but a one-off subzero special. It's been built both to demonstrate and to test the standard bits of the company's much-praised Polestar 2 in what you might call less than ideal conditions. Subzero temperatures - think -30º C - are what the Polestar 2 Arctic Circle revels in. And it's fast, very fast.
Electric cars aren't renowned for their range in winter months, since batteries generally lose their charge more easily in the cold. Polestar, though, are having none of that. The 2 Arctic Circle is equipped with Polestar's long-range performance pack to make up for any possible range loss. Far from dropping power to sustain range, Polestar have increased output from an already more-than-respectable 392 bhp to a hefty 469 bhp. That's Porsche 911 territory. On ice.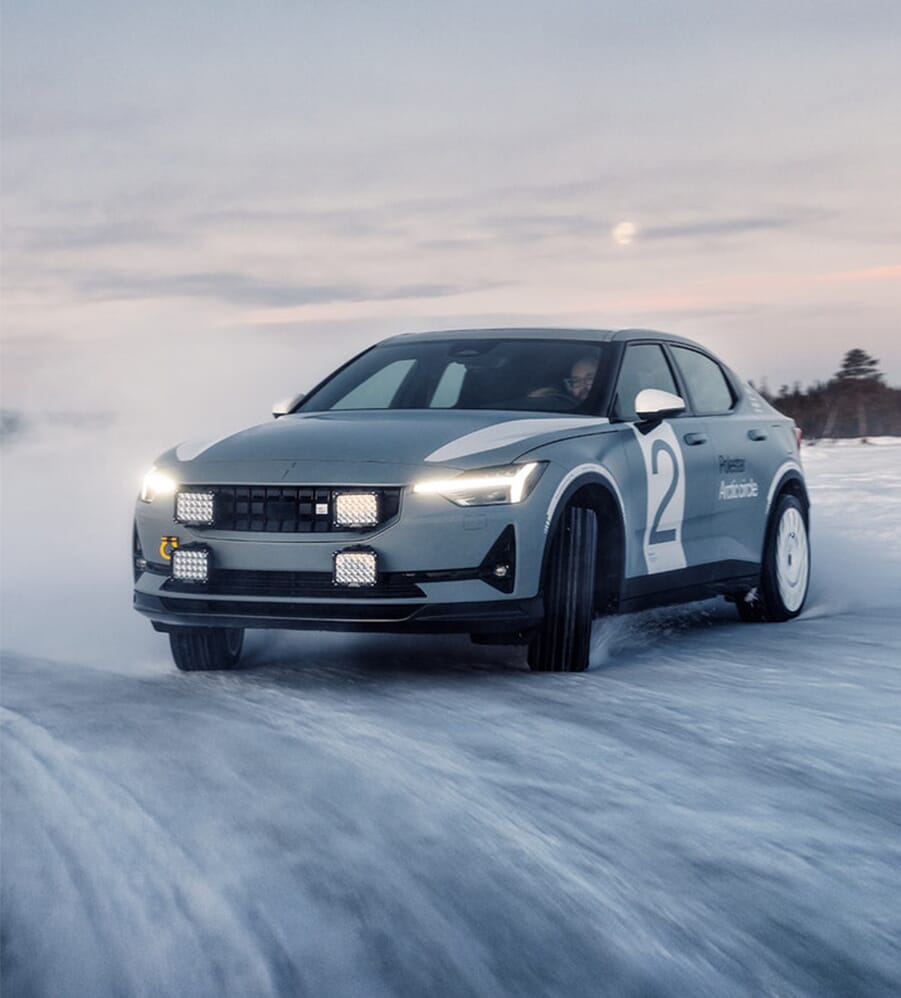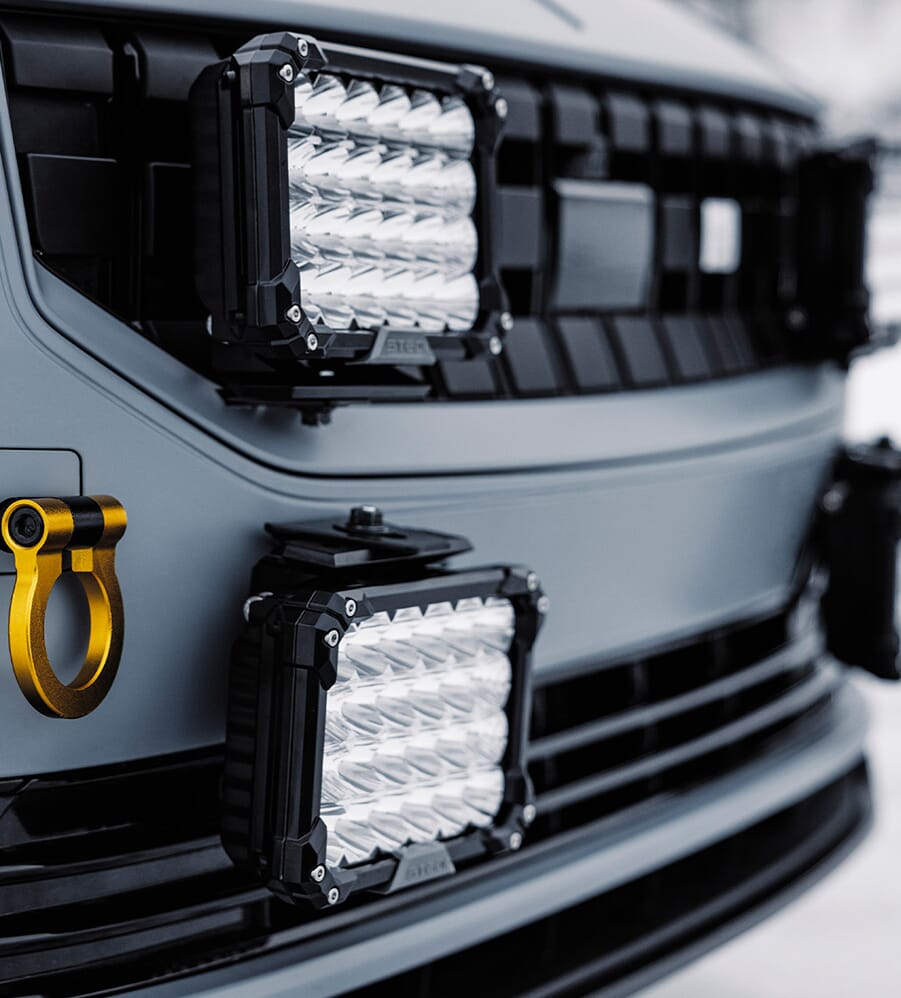 To cope with all this grunt - and remember electric cars have all power available instantly - on less than ideal surfaces, the Swedish manufacturer have in effect re-imagined their elegant premium four-door hatchback as a rally car. There's a brand new launch system for starters, while the 19-inch winter tyres - featuring 4mm metal studs - are made especially for the 2 Arctic Circle. They're mounted on businesslike rally wheels. The Monte Carlo Rally would have no fears for this Polestar.
---
---
Front LED lights are Stedi Quad Pro LEDs, almost certainly bright enough to pick out any passing polar bear. Suspension is softer than a standard car, with performance dampers by Öhlins and a raised ride height. The idea, say Polestar engineers, is not only to have some fun - though they concede that the 2 Arctic Circle has brought a big smile to hardened test drivers' faces - but that tuning a chassis on snow and ice is like working in what they describe as slow motion, allowing closer attention to the smallest details and feed that research through to the more prosaic production model.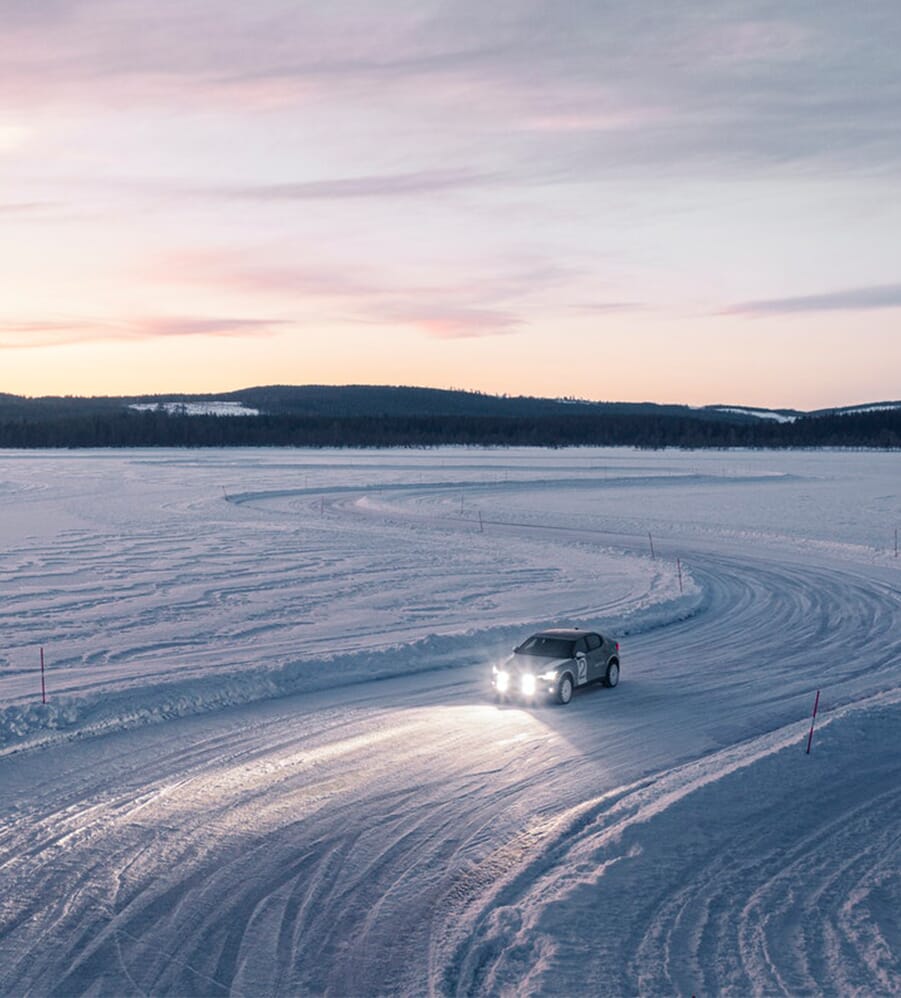 You might have thought a bright colourway might be appropriate in monochrome snow-and-ice conditions, but Polestar's designers have kept to the company's Scandi-minimalist ethos and chosen a hardly-there livery of matt grey and white for the 2 Arctic Circle. Those passing polar bears will barely notice it coming. Tasty as it is, fast as it is, Polestar maintain they have no plans to put the 2 Arctic Circle into production, so you won't after all have the opportunity to find our for yourself just how much of a star on ice this remarkable electric car is. 
Get your fix of all things automotive at The Garage.
---
---