"You have to be able to visualise the future." The words of Swedish car brand Polestar's exterior designer on his latest concept, which looks set to become the company's high-end range-topper. Polestar is the pioneering all-battery car company founded by Volvo. It's released further details of its slinky premium future, known until now as the Precept. If the form looks a little predatory, that may be because it's inspired at least in part by the form of the shark.
"At the beginning of the process," says exterior designer Nahum Escobedo in a new video released by Polestar, "I don't look at cars at all, because if you do you're sort of walking yourself into a corner." The admirable aim appears to be for the new Polestar to look like nothing else on the road. The latest images of a long, luxury fastback underline that radical goal.
"For me," says the designer, "aeroplanes are a big inspiration." For the Precept, Escobedo has also taken his cue from the eponymous star of 'Jaws'. "With one line you can describe what a shark looks like," he says, "it's almost aeroplane-like." The result is that the Precept - or Polestar 5 as Polestar are now calling the car in keeping with the company's minimal nomenclature - has a distinctly shark-like nose. 
---
---
Polestars 1 - a high end grand tourer - and 2 - a Tesla-baiting saloon - are already on sale, while the 3 is reportedly set to be an electric SUV. There is no word yet on what the Polestar 4 will be, let alone when the 5 - or Precept - will be available for delivery to your upscale driveway, but the company has previously said 2025 is the target release date.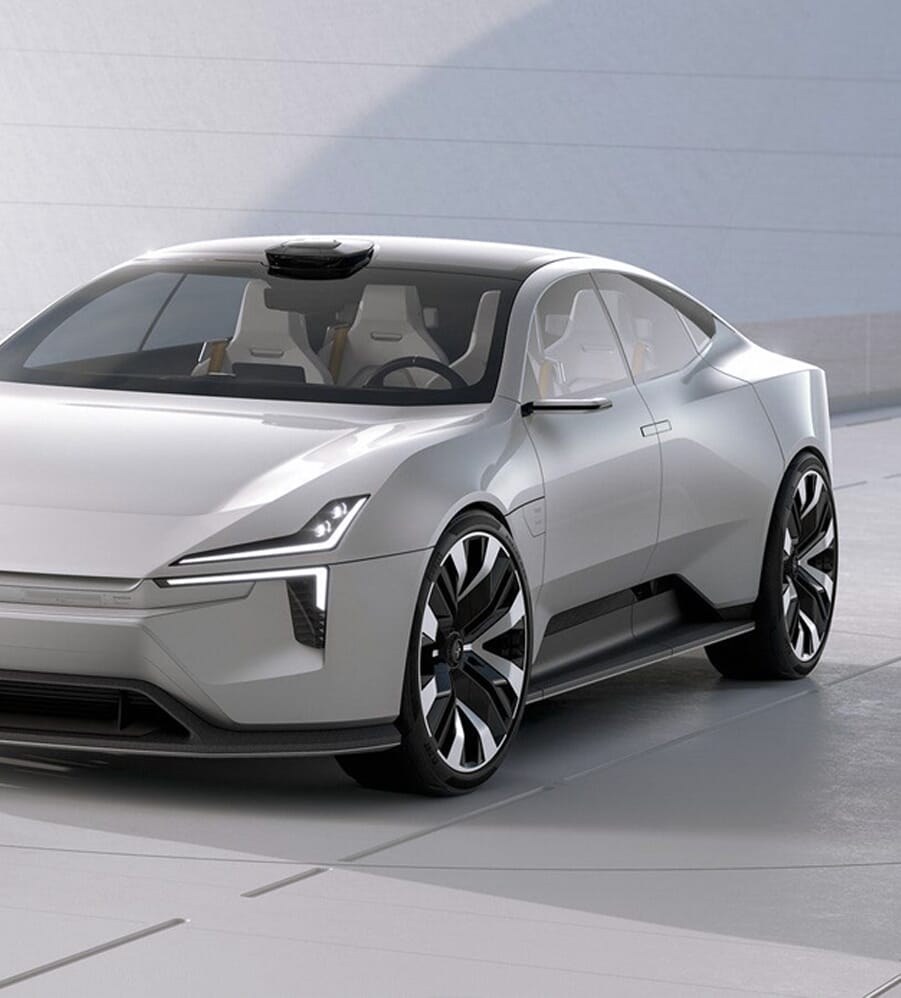 "For this product," designer Escobedo says, "we wanted to have something very elegant but also something that has a certain speed."  Rear doors are hinged at the back for the full coach door experience, as seen on Rolls-Royce's Phantom, indicating that this is a real statement of luxury intent from Polestar.
Industry commentators say the Polestar 5 will be aimed solidly at the electric premium market occupied by the likes of the Mercedes EQS and Porsche Taycan. If the finished 5 looks like this concept as Polestar suggest it will, they may be on to a winner. But will it consume the competition as ruthlessly as a Great White? 
Get your fix of all things automotive at The Garage.
---
---