Price: £19,950 | Year: 1992 | Engine: 3.0-litre in-line four-cylinder, 211 bhp
Here's an affordable classic whose time has surely come. Porsche's front-engined cars of the 1980s and 1990s haven't always had a good press. But if the 924 looked a bit weedy for its badge, that was dramatically rectified with the 944, which brought flair along with its flared wheel arches to a reworked 924 chassis. This 1992 944 S2, one of the last made, is a meticulously looked after time-warp example that could be yours for less than the price of a Ford Focus.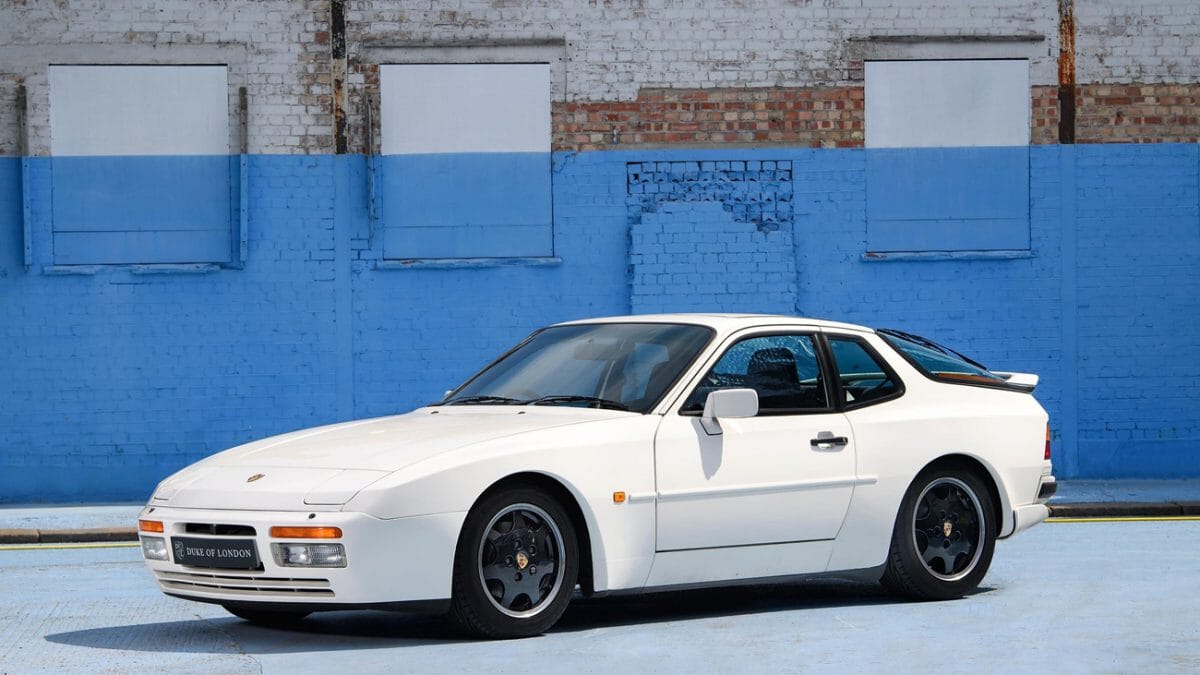 Porsche didn't mess around when it came to establishing the reputation of the 944, even before it went on sale. Eager to create a competition legacy for its new baby, Porsche bosses decided to enter it in the most demanding race of all. The result: an astonishing top ten finish in the Le Mans 24 Hour, proof if it were needed that the 944 was a proper Porsche, a 924 derivative finally worthy of the storied badge.
The 944 S2 was the last version made, with an uprated in-line four under that long bonnet, an engine, Porsche was keen to stress, of its own manufacture and design, not conceived by Audi as was that in the 924, a car originally intended to be a Volkswagen. The 944's bodywork, while based on that of the 924, was re-contoured to aggression and purpose, hence those bulging flared wheel arches.
The Alpine White paintwork of this 944 S2 is largely original, in keeping with the mere 54,400 miles the Porsche has covered. The Cobalt Blue interior is unmarked and all of the original detailing is present and correct, down to the factory-fitted Becker radio/cassette. The period gloss black wheels have a period name: they're Design 90s and they're considered very desirable.
---
---
The highly experienced vendors, Duke of London, say they rarely see a 944 in such fine condition as this one. New Ford Focus or true Le Mans contender? It all comes down to what you'd prefer to drive down a quiet B-road early on a Sunday morning. An easy choice, we'd say.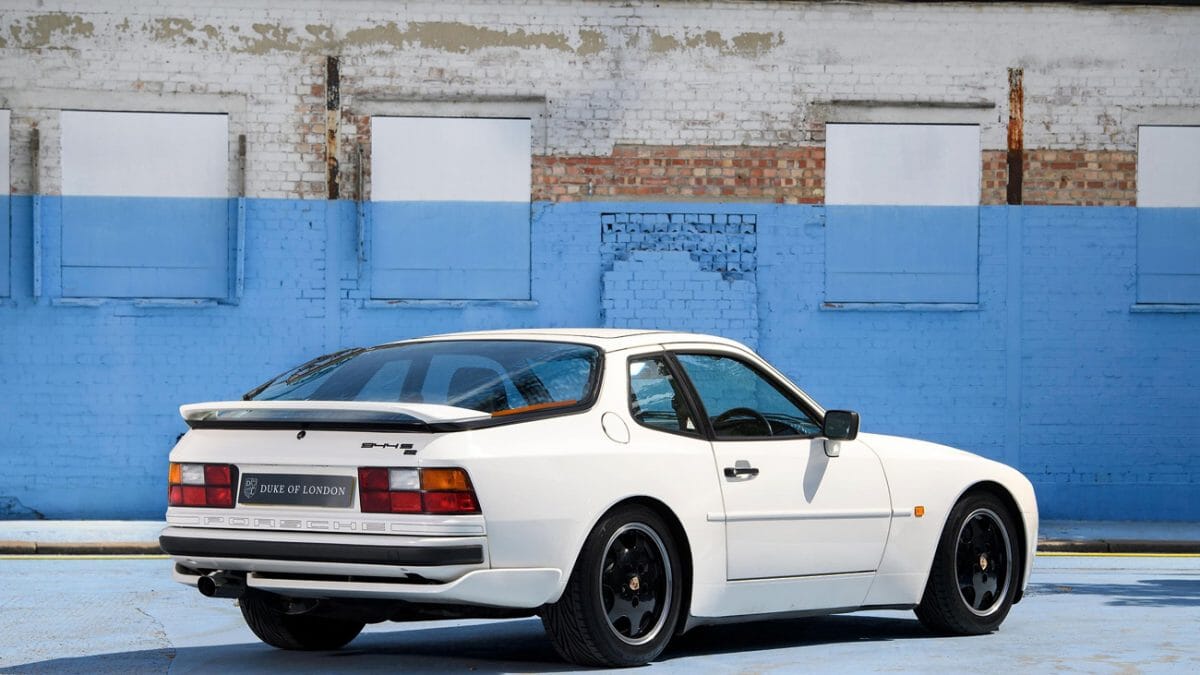 Discover another car for under £20k, the Audi RS6 Avant.
Read all articles from The Garage.
---
---