Price: £59,995 | Year: 1986 | Engine: 3.2 litre flat six, 231 BHP
Break out the wide lapels. This 911 Supersport cabriolet fairly demands 1980s style from its driver, particularly when the immaculate black hood is neatly folded at the back. With a monochrome colourway and immaculate period detailing, this is a Porsche whose time has surely come.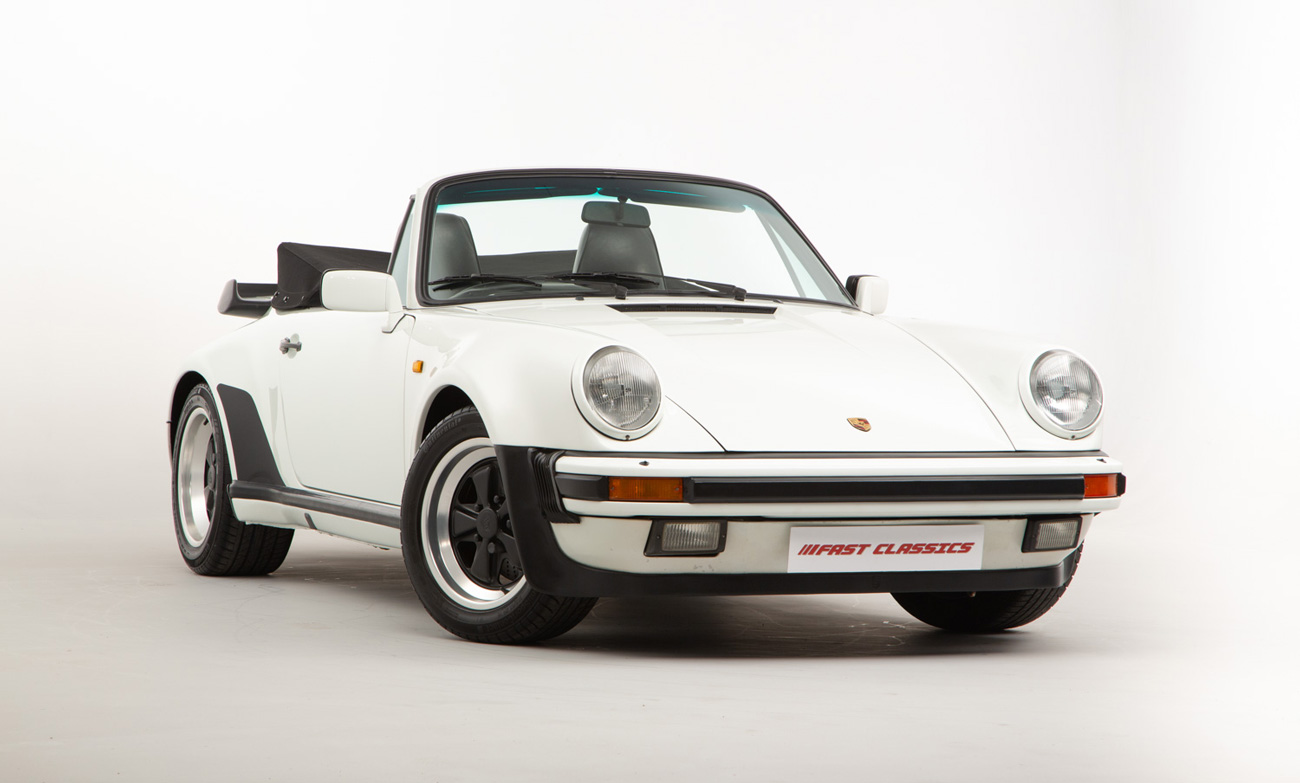 The wide arches alone will demand attention from passers-by. If that doesn't do the trick, the whale-tail spoiler at the rear will surely remain in the mind, long after the distinctive burble of Porsche's famous flat six engine, perched aft of the rear wheels, has receded into the distance. This isn't a 911 for those who revel in unobtrusive motoring.
Porsche introduced the Supersport for those who wanted the look of a 911 Turbo without the extra power or the extra price tag. Those arches are from the Turbo as is the distinctive rear spoiler, both of which became synonymous with the 911 in the have-it-all 1980s. The body is wider than the standard 911 and there's a low-slung chin spoiler at the front. Do be careful over speed bumps.
Well looked after right hand drive examples of the Supersport are rare. Cabriolets are rarer still, making this 911 something special. The car has recently benefitted from a comprehensive exterior refresh. The Grand Prix White paintwork is in as-new condition. Inside, the high backed black leather seats are nicely showing the patina of age and of the 91,000 recorded miles. For a Porsche with a bulletproof build quality typical of this era, that's barely run in.
Desirable 1980s detailing is present and correct. There's the original Blaupunkt radio cassette along with handy push-button drawers, ideal for your Duran Duran cassettes. The classic five dial Porsche dashboard, under its own cowl in front of the driver, confirms that this car is from an earlier, analogue era, a simpler time when electronics were for keyboards.
---
---
There's no turbo under the rear bonnet which, at a time when all new 911s are turbo-charged, merely adds to its appeal. Most will surely find that the 3.2 litre horizontally opposed six cylinder engine is more than adequate, whether for King's Road posing or high speed grand touring at up to 150 mph. Impeccable, all round.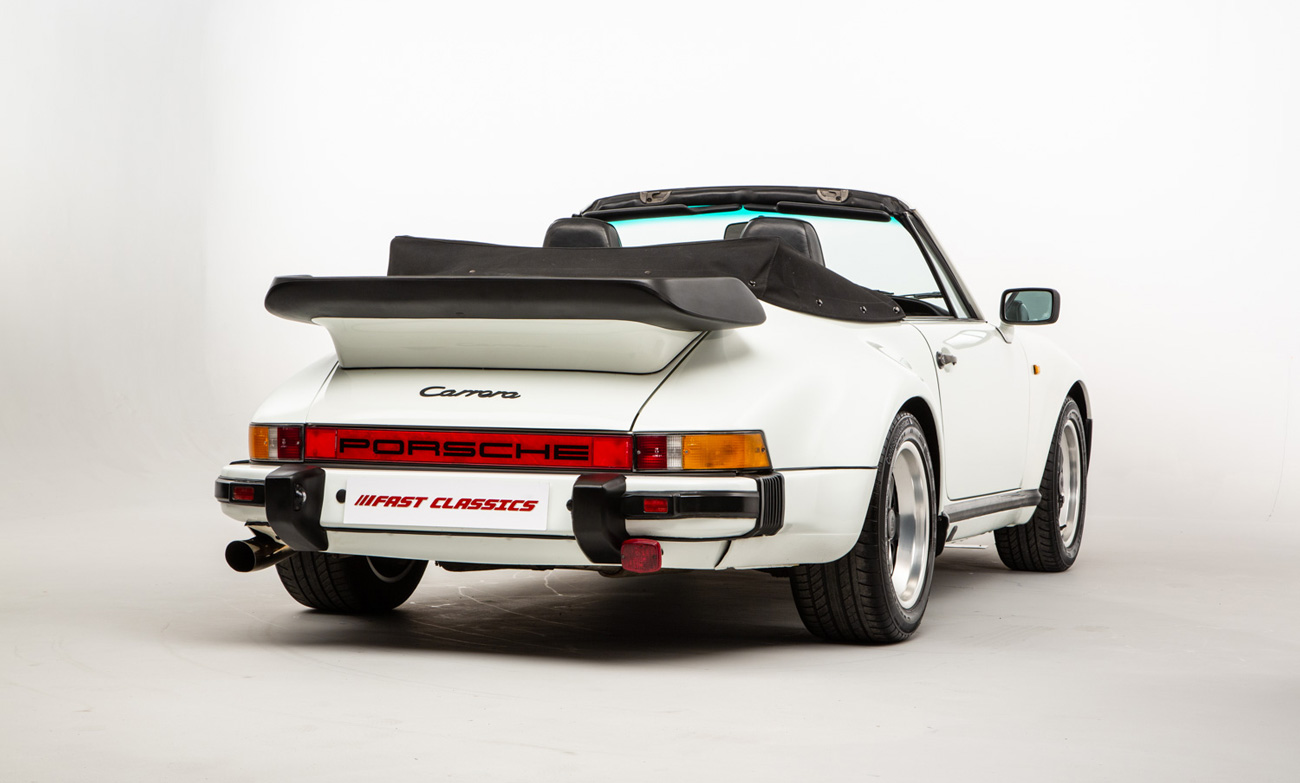 Can't get enough 911 sweetness? Check out the impressive Porsche 911 964 C4.
---
---