Year: 1975 | Engine: 3.8L 6-cylinder
This stunning 1975 Porsche 911 Twin Turbo RSR began life as a US-model 1975 Porsche 911S. The base model was stripped back to bare metal and fitted with early RSR-style steel fenders to the front and rear. Most noticeably, the silhouette was backdated to 'long hood' specification with subtle custom features like a roofline with shaved gutters, R-style taillights, centre-fill hood and more.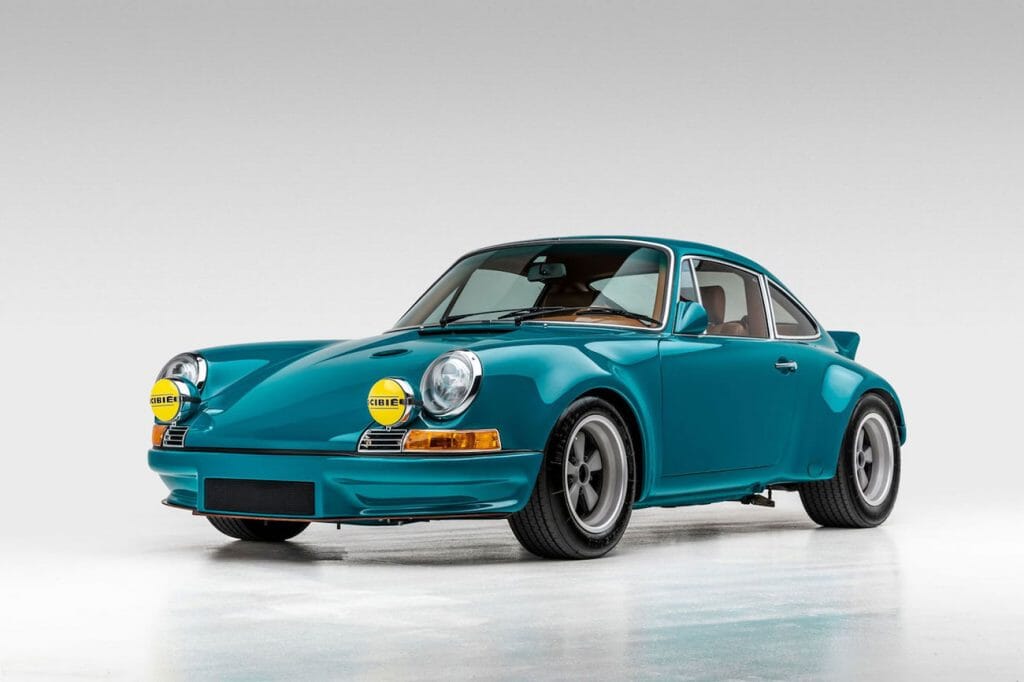 Once the extensive changes had been made to the bodywork, a one-off colour was designed and expertly applied to the entire body shell. As for the interiors, work began with the installation of a roll cage to strengthen the body for the extra horsepower that would be installed. To soften the appearance, the roll cage was covered in leather, as were the hardback sport seats.
A unique weave was designed for the seat inserts, door panels and other accent areas. The woven houndstooth pattern blends the natural tan of the leather trims with the resplendent blue of the exterior, lending the whole project a sense of stylish continuity.
Under the bonnet of this Porsche 911 Twin Turbo you'll find a 3.6L engine case from the 964 era where the displacement has been increased to 3.8L with twin plugs, MoTec engine management system and dual turbos. The engine produces more than 600bhp with the capability of producing much more though it has been deemed unnecessary.
---
---
This Porsche 911 Twin Turbo is as powerful as it is pretty. A thoroughbred summer motor that is almost impossible to imagine anywhere other than a winding coastal road drenched in summer sunlight.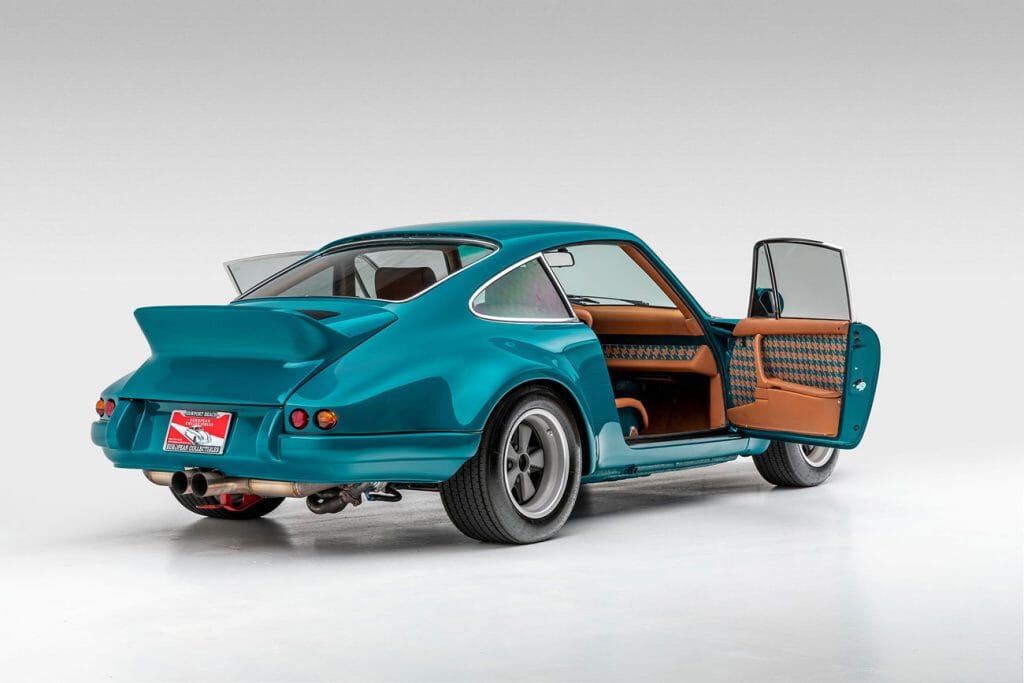 Photography courtesy of European Collectibles.
We're loving backdated Porsche 911s at the moment, take a look at this RWB Porsche 911 Carrera Coupe.
---
---