Year: 1985/2019 | Engine: Formula One TAG-Porsche 1.5 litre V6, 503 bhp
This 911 Turbo features something a little special under the bonnet. The 200 mph Porsche 930 TAG Turbo has an actual Formula One engine in the back, as raced by the likes of Niki Lauda, Alain Prost and Keke Rosberg.
Just 11 of these remarkable vehicles have been created by British-based Lanzante Motorsport, among whose achievements is winning the Le Mans 24 Hour with a McLaren F1 GTR in 1995. The 930 TAG Turbo is inspired by a 911 made by McLaren as a test mule for their Formula One cars in the 1980s. Porsche made the engines in the first place and they were raced under the TAG name, winning 26 Grands Prix for McLaren.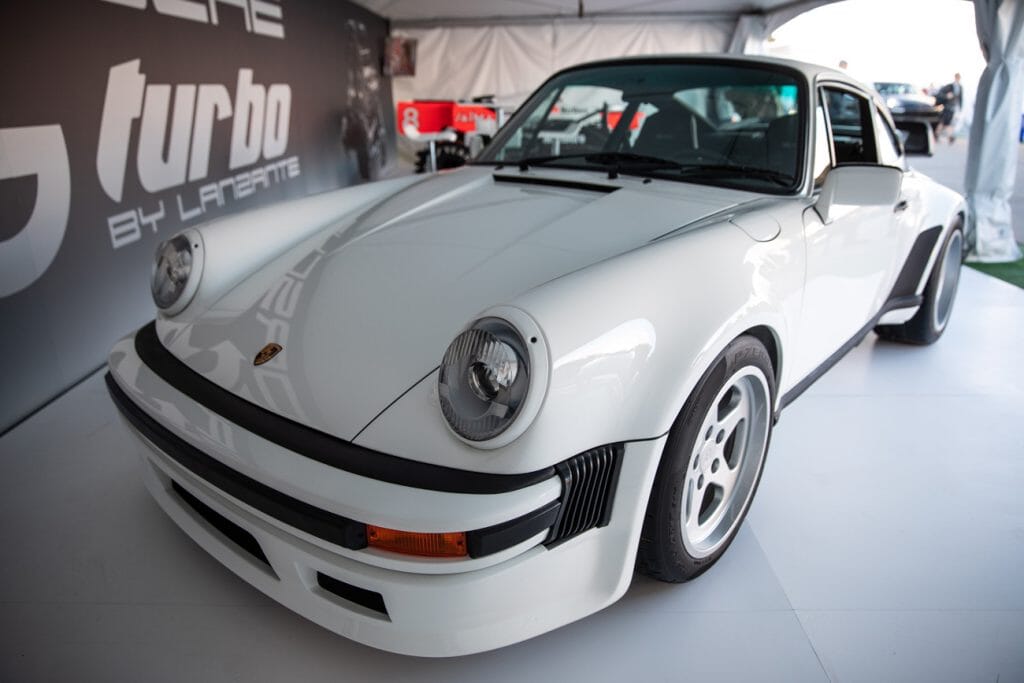 Lanzante got to hear of the F1 930 and wanted to buy it. McLaren refused to sell. Instead, current boss Zak Brown did agree to part with 11 TAG Turbo V6 engines as used in the all-conquering McLaren Formula One cars in period. It's these engines that now reside in the back of the 911s, each named after the driver who used the power unit. AP87, for example, is powered by the engine raced by Alain Prost in 1987.
Conversion was no easy matter. Externally the 930 might look like a standard 911 Turbo, even if, to save weight, there's significant use of carbon fibre parts.
Mechanically it's a different matter. Formula One engines require cosseting. Beyond the shoehorning of the engine under the 911's rear bonnet, there's also bespoke water cooling and a one-of a-kind Cosworth electronic control unit. Transmission is manual, through a six-speed box, and there's no traction control. This is very much a driver's car.
---
---
Inside, there are only subtle hints that this isn't quite a standard car. Lucky owners do get a TAG logo on the speedometer but are are restricted to standard Porsche interior options.
The 930 TAG Turbo is a labour of love, and a fitting new life for some truly great engines.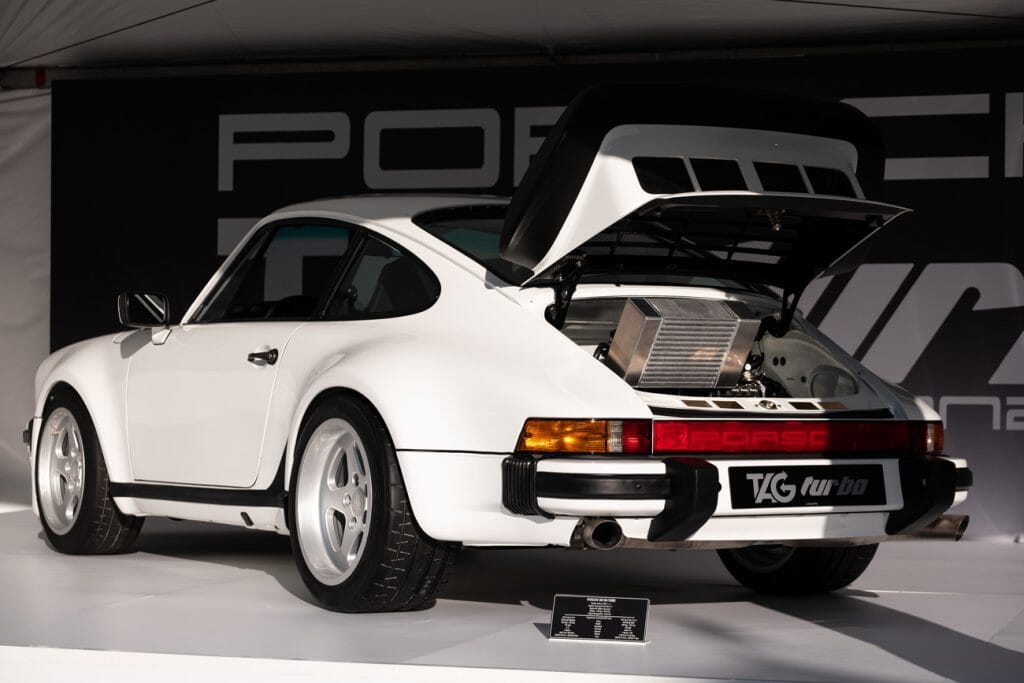 Liked this? Read all about the ultra glamorous Porsche 911 964 C4
---
---