Price: £82,995 | Year: 1995 | Engine: 3.6 litre flat six, 285 bhp
Take one luxury sports car and take out anything deemed unnecessary. The result? This impeccable Riviera Blue Porsche 993 RS Evocation, a long name for a short ride to the horizon, any horizon.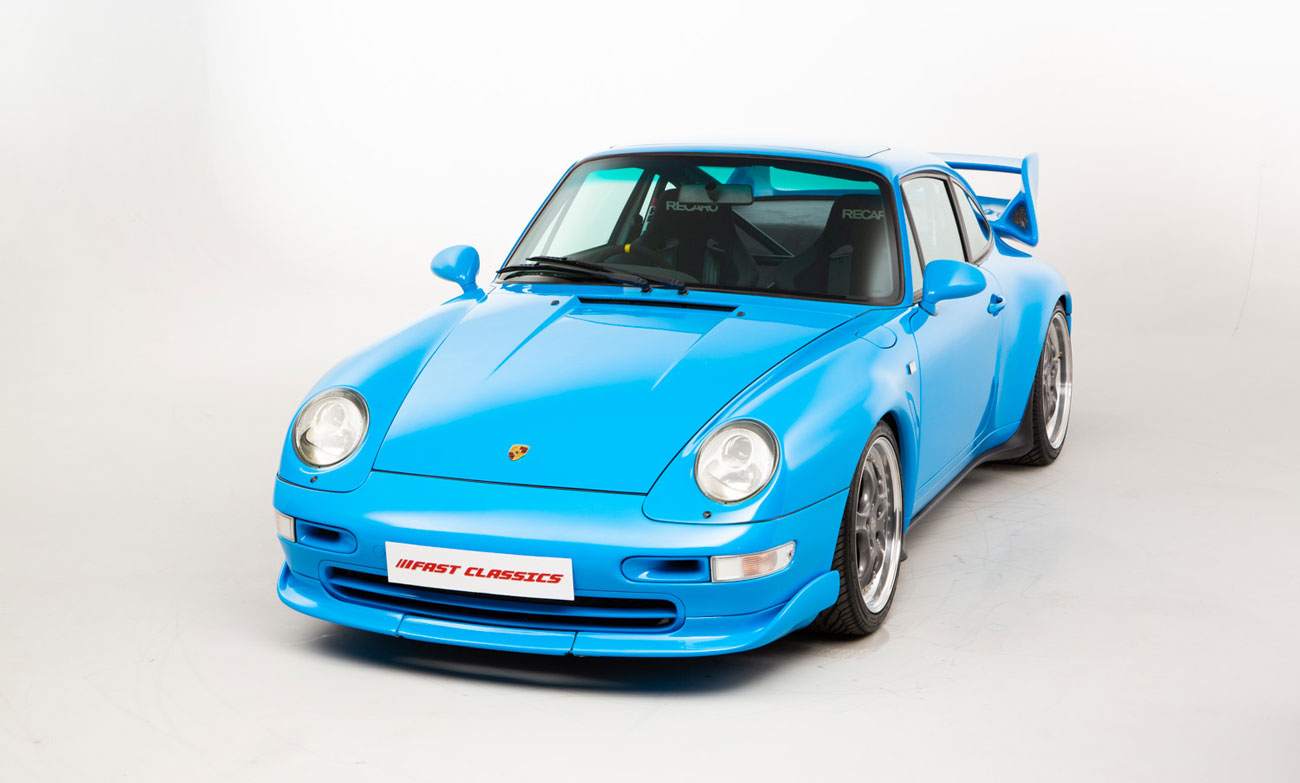 The 993 era of the great 911 is now viewed with some nostalgia by Porsche enthusiasts. These were the last of the Stuttgart marque's tail-happy masterpieces that were air-cooled, as the original 911 was when introduced back in 1963. This 1995 example entered the world as a standard 993, albeit in a stand-out colourway.
A freshly delivered 911 would be enough for most and so it was for the first owner. Then, in 2011, a new keeper decided they wanted more from less. Specifically: the stripped-out ultra-rare RS Clubsport version of the car, of which a mere 213 were factory-made. The 911 became a three year project. One that involved discarding everything from standard seats to much of the sound-proofing, all deemed to be excess in weight and so excess to requirements. Interior door handles? Too heavy. The car has fabric door pulls instead. Leather door cards? In the recycling. Bespoke Clubsport replacements are made of carbon fibre, no less.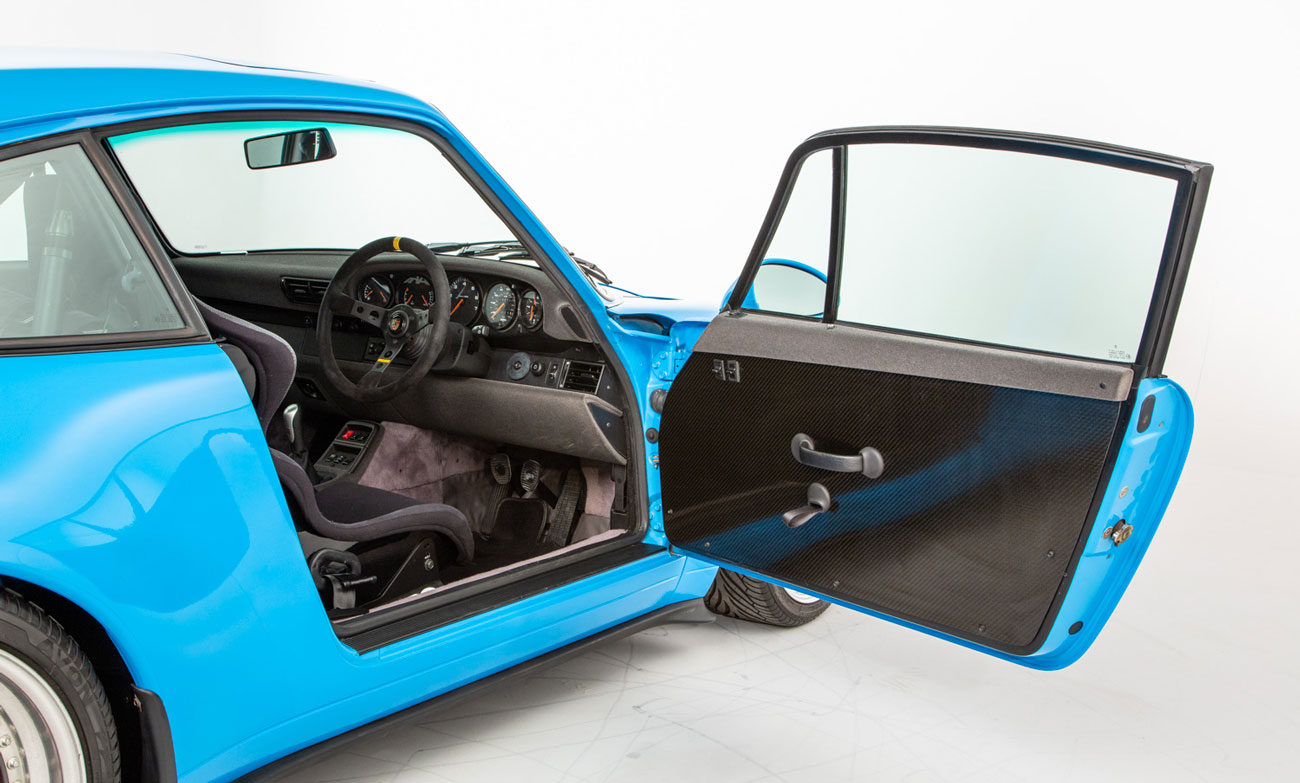 You can hardly have failed to notice the biggest add-on: that huge rear spoiler, matched by a winged front item. Climb in and there are Schroth six point racing harnesses to keep you and your passenger strapped tightly to the Recaro SPG seats. Behind you, there's a Heigo rear road cage, because you never know.
Want some music? Forget it. The sound system has been ditched to — you guessed it — save weight. Instead, fire up that air-cooled flat six, slip the RS gearstick into first, hands tight on the Momo Prototipo steering wheel, and floor the accelerator for all the noise that you'll ever need on the way to that track day appointment.
---
---
This Evocation isn't the real thing. But then it doesn't come at a premium price. Actual RS Clubsports can fetch more than £300,000 at auction, making this car something of a bargain, particularly since it's covered just 2,000 miles since it was finished. Ready for that sprint to Berlin, a few laps around Brands Hatch — or a very speedy run to your local supermarket.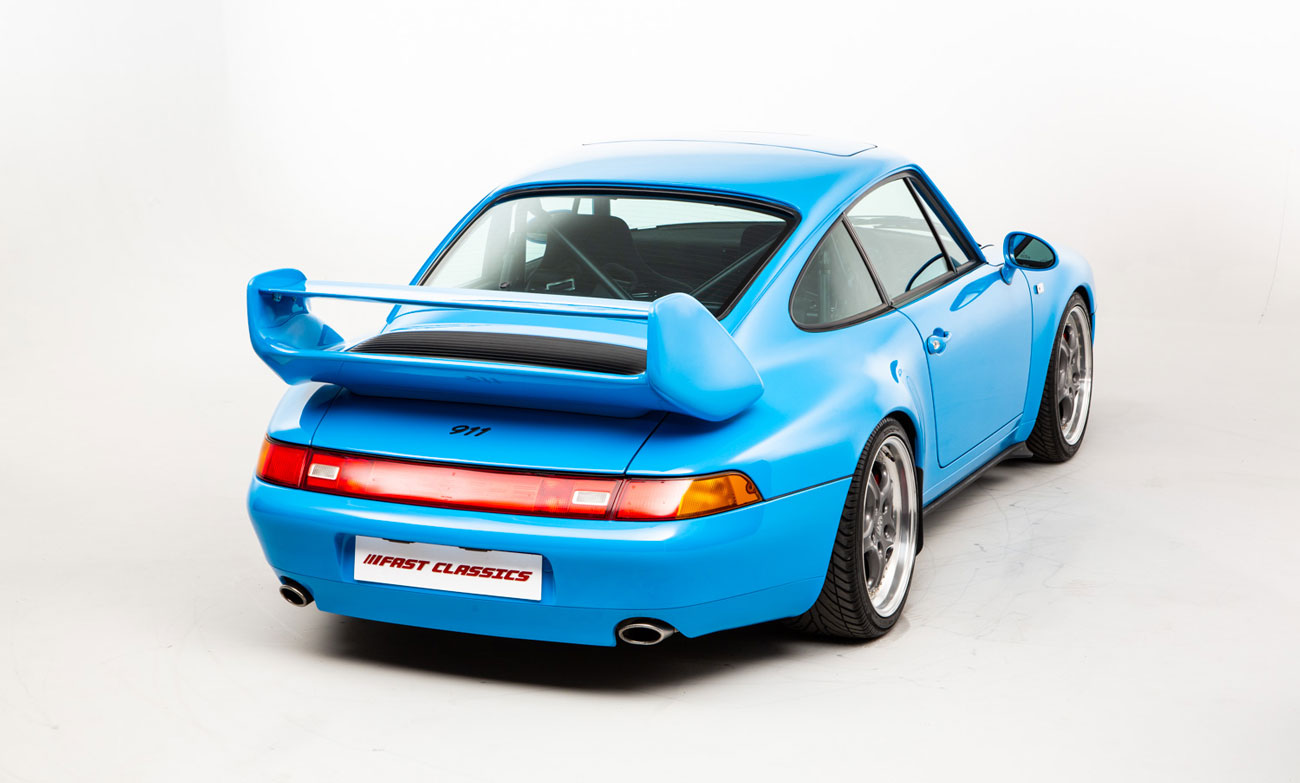 Like this Porsche 993 RS Evocation? Check out another impressive Porsche 911 — the Supersport cabriolet.
---
---