The pouf, or tuffet, is a small piece of furniture usually found in living rooms used to support feet. While stools or footstools feature legs, a pouf is entirely covered in fabric or leather and often uses an internal frame to provide more stability. Maybe you've never considered owning one, your feet are fine resting on the floor right? Wrong. Those who do not own poufs only realise their mistake after using one. From the leather pouf to the fabric pouf, these mysterious pieces come in all shapes and sizes. We're about to take you on a journey through the world of the pouf to prove that any one of these tuffets will upgrade your living room.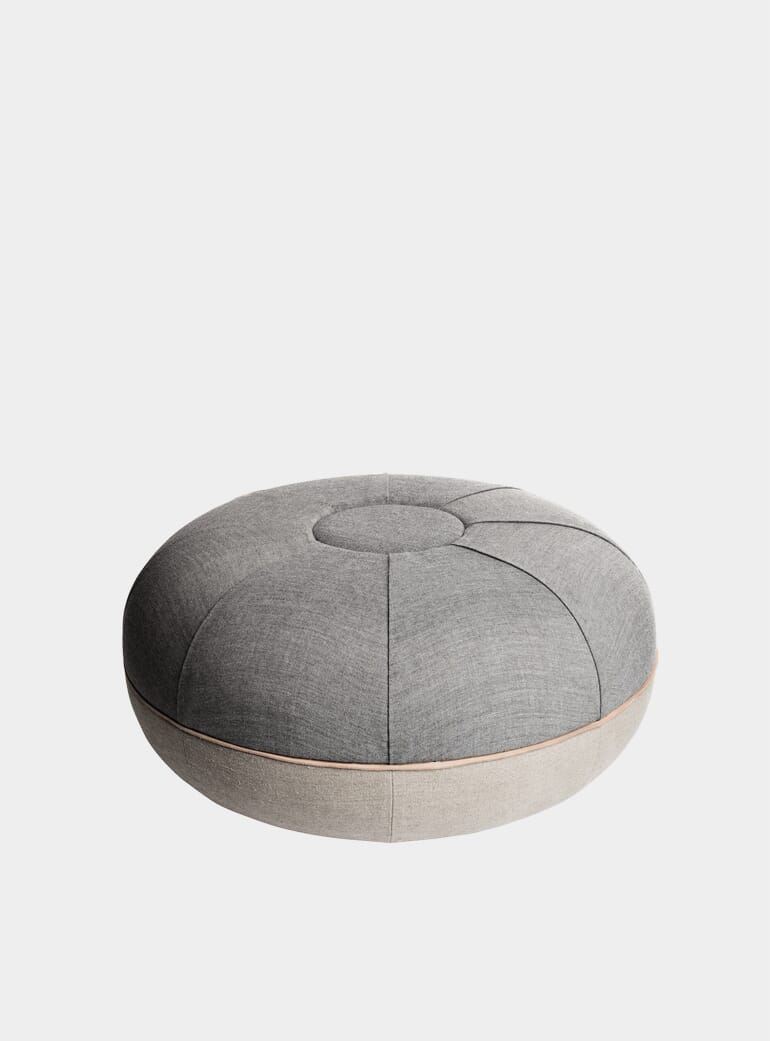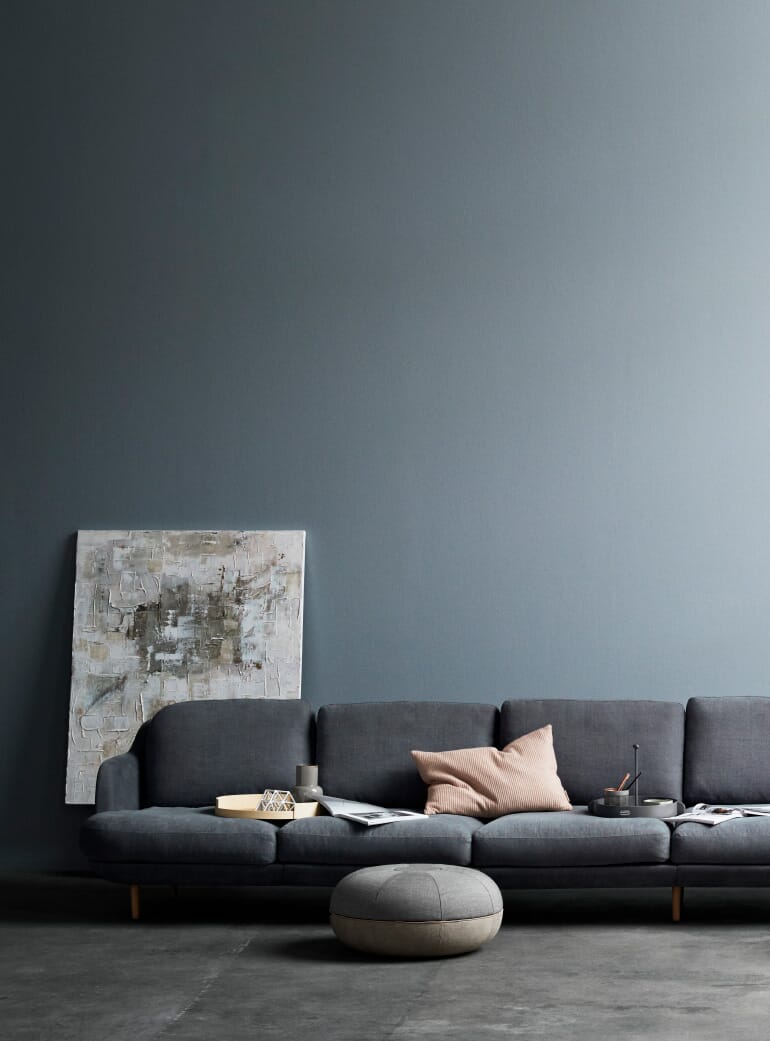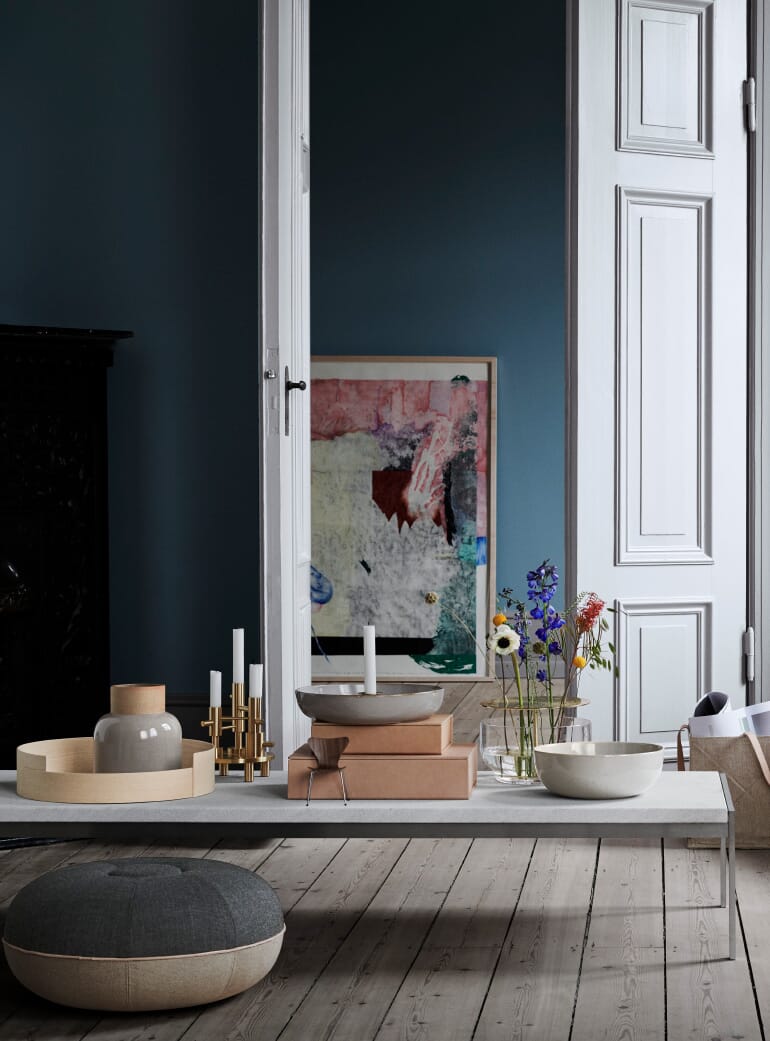 Concrete Large Pouf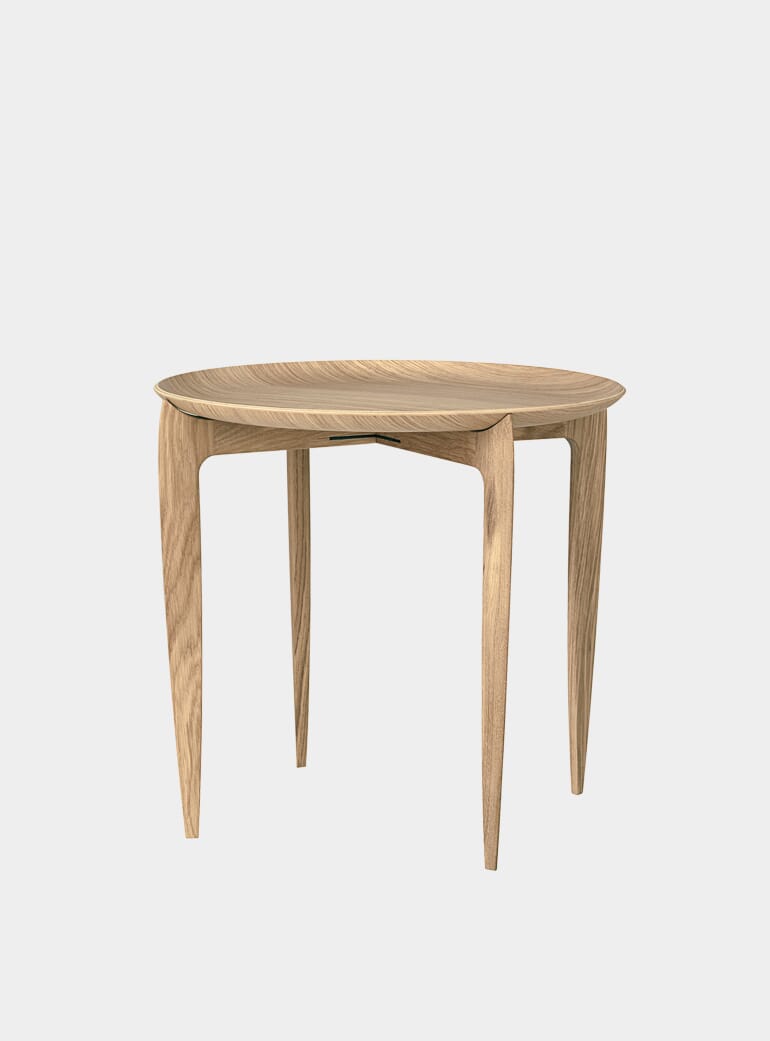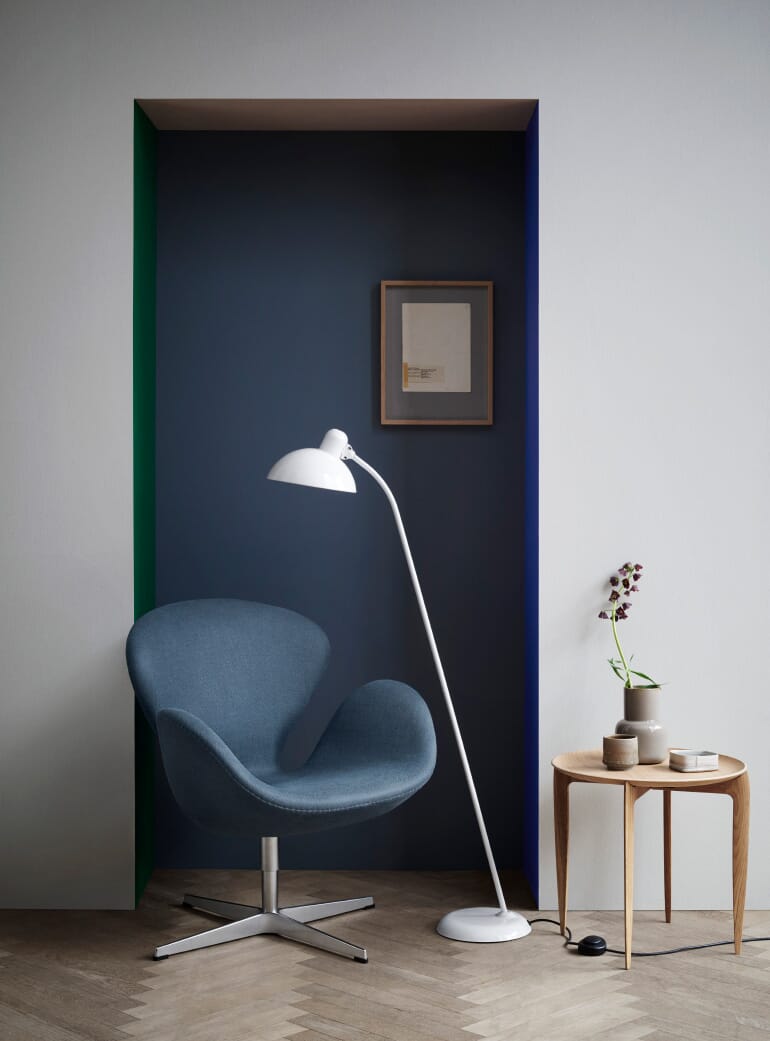 Oak Tray Table
+
Matt Black Kaiser Idell Wall Lamp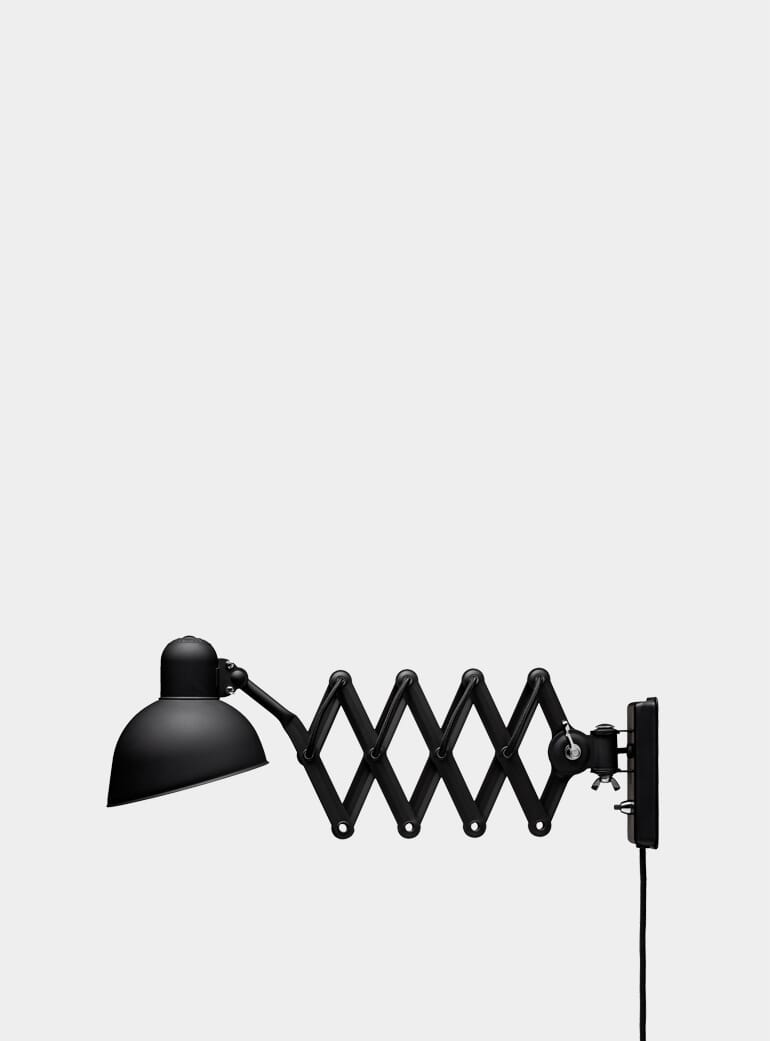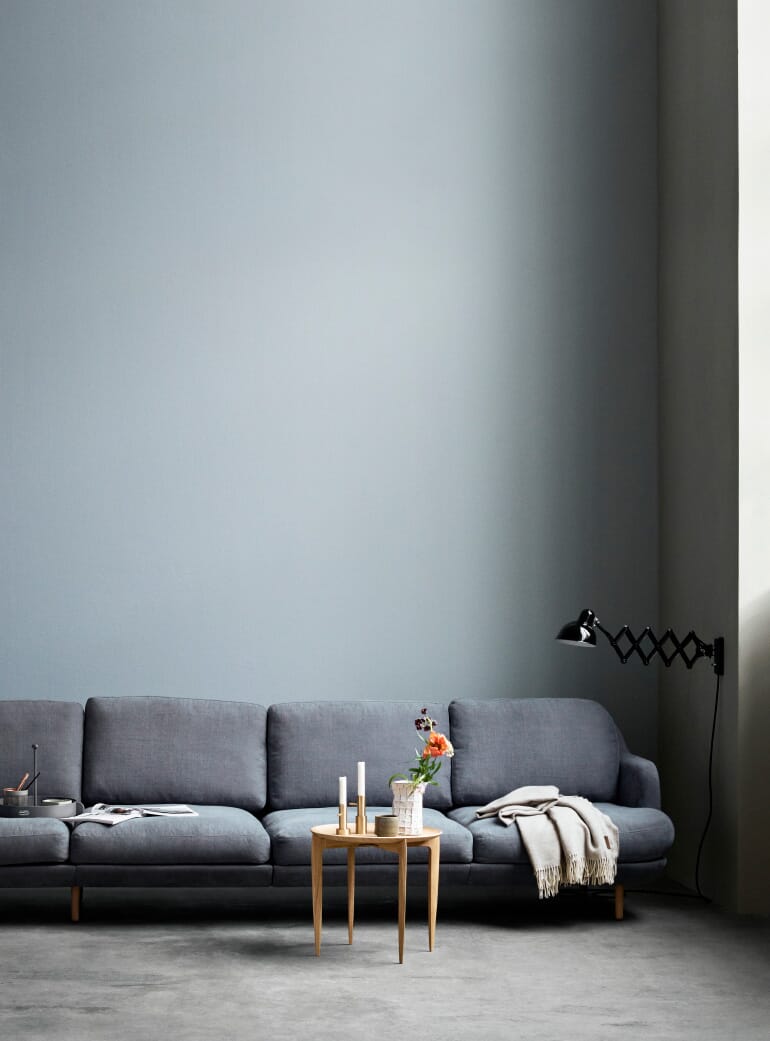 Matt Black Kaiser Idell Wall Lamp
Luckily for us all, Fritz Hansen's off-shoot brand, Fritz Hansen Objects was born in 2016. While Fritz Hansen deals with the larger items in the home, Fritz Hansen Objects caters to accessories like vases, pillows and, as it happens, poufs. This stylish pouf is by Danish designer Cecilie Manz and features Poul Kjærholm canvas which meets a high-quality Kvadrat textile at a natural leather border. A round pouf is sure to upgrade your winter evenings at home.
Hem's Honey Round Large Bon Pouf is part of a family of poufs, that – together or alone – will add vibrant personality to your living room. Large enough to be used as a seat, this living room pouf is upholstered with a cosy wool blend for comfort. The seemingly featureless upholstery transforms on closer look thanks to a subtle, intricate motif – just another lively element of this pouf.
Northern presents a series of contemporary seats inspired by traditional Ottoman stools. This small blue pouf is made with soft contours to enhance comfort and add support to the structure. Bordered by a single, unbroken seam, this piece has a continuous soft edge around every side. This is one of the more ergonomic designs in our roundup thanks to a plywood base and moulded foam filling. The outer material is Brusvik made by Kvadrat, one of the world's best textile producers.
As we've come to expect of Kristina Dam, this curved pouf sits between sculpture and furniture. It's a modern blend of elegance and comfort, from the soft edges to the fine aniline leather that makes the piece extremely durable. Kristina Dam's approach to household items means that they're just as valuable when they're out of use. Use this curved pouf as a seat, footrest or simply as a decorative feature in your living room.
Another member of the Bon family that received a mention earlier, Hem's Shell Round Pouf is slightly smaller and a lot less eye-catching than its relative. Perfect for a more minimal interior, this piece is a great size to be used as a table as well as a footrest or chair. The benefit of having a whole family of poufs to choose from is that you're sure to find one that matches (or contrasts, if that's your style) the shapes and colours already within your home.
Maison Deux, run by husband and wife Woe and Pia Weinberg, seeks to bring the design lives of children and parents closer together. Instead of clearing away the children's toys when they're not in use, Maison Deux creates items that add to interiors. The Rainbow Pouf is the perfect kids' pouf. The pastel colour palette used slips easily into various interior styles and is upholstered with super-soft velvet.
Shop all poufs and ottomans at OPUMO.
From the living room to the dining room, here's how to style the perfect dining table.