From Da Vinci's The Last Supper to meeting your friend for a catch up, the dining table has long been the site of discussion, unity, even betrayal. Really though, when it comes down to it, a dining table is just another surface. It does have an express purpose that many surfaces do not, and an important purpose at that. Surfaces are to be appreciated, to be used to their maximum potential, so why is your dining table completely empty when it's not in use? Here are a few ideas on how to populate your dining table even when it's not being used for dining.
Think about the colour scheme
While we'd advise against using one colour throughout because we think this lacks personality, it is definitely worth picking a base colour for your table. This provides a solid foundation on which you can begin to experiment. Using one colour for the bulk of your dinnerware is a natural starting point.
Menu's Dark Glazed Plates and Dark Glazed Bowls are burned twice at 1,400 degrees for maximum strength and durability. As well as this, the special glazed finish gives the porcelain an elegant, watercolour-like texture. Match your plates with Menu's Bronzed Brass Bottle Grinder which also boasts a rich but pared-back hue.
Choosing a darker base to your colour scheme means that you have more scope for tasteful experimentation. When choosing your colour scheme, consider the things surrounding your table. Be sure to choose colours that don't clash with surrounding textures and colours.
Get inventive with props
Have some fun with the items you top your table with. There is a wealth of fascinating, functional pieces that will add a sense of creativity to your dining setup.
Hem's Orosei Table Mortar not only looks amazing, made from golden-brown Italian marble, but is also extremely useful. Crush spices, salt crystals, pepper and more at the table. When you're done, leave the piece on the table instead of hiding it away in a cupboard.
Mater's Double Bottle is crafted from fine borosilicate glass which may look delicate, but was originally used for laboratory glassware. It is known for its high level of resistance to thermal shock. This original piece features a two-room carafe with a wooden oak block and cork plugs. Fill the chambers with your favourite combination of drinks, perhaps Aperol and Prosecco?
Add fresh elements
As a general rule, every surface in a home looks better with something living on it. That includes your dining table, so use fruit to add an essential touch of vitality. To really do the living decorations justice, you'll need to find the perfect container, though.
Menu's Small Échasse Bowl reimagines the elegance of glass vases and bowls with a distinguished, playful edge. The slender stilt-like supporting legs suspend the delicate glass bowl, creating a sense of weightlessness. Filled with fruit, the Échasse Bowl is an eye-catching addition to a dining table.
Feldspar's Cobalt Fruit Bowl is handcrafted with fine bone china, the strongest ceramic. The effect is a modern and classic appearance that transcends trends. This minimal fruit bowl puts your fruit on a pedestal, varying the heights of table toppers, too. If everything on your table is the same height, the overall effect can be monotonous and cluttered.
+
Unison Ceramic Sugar Bowl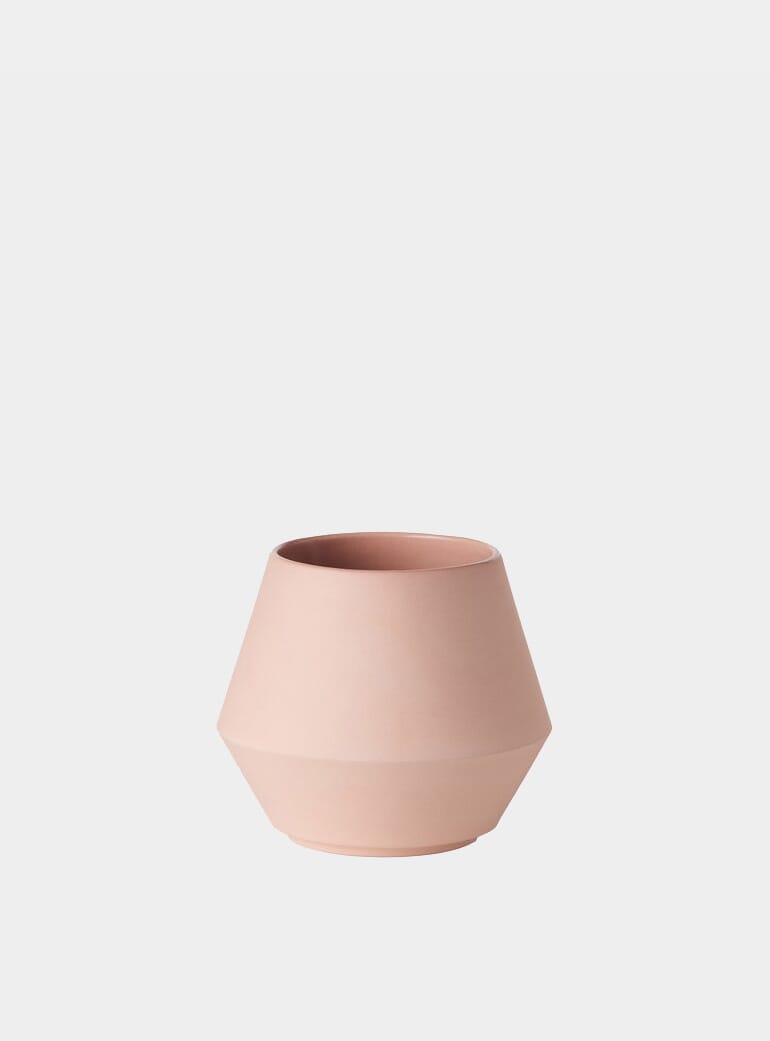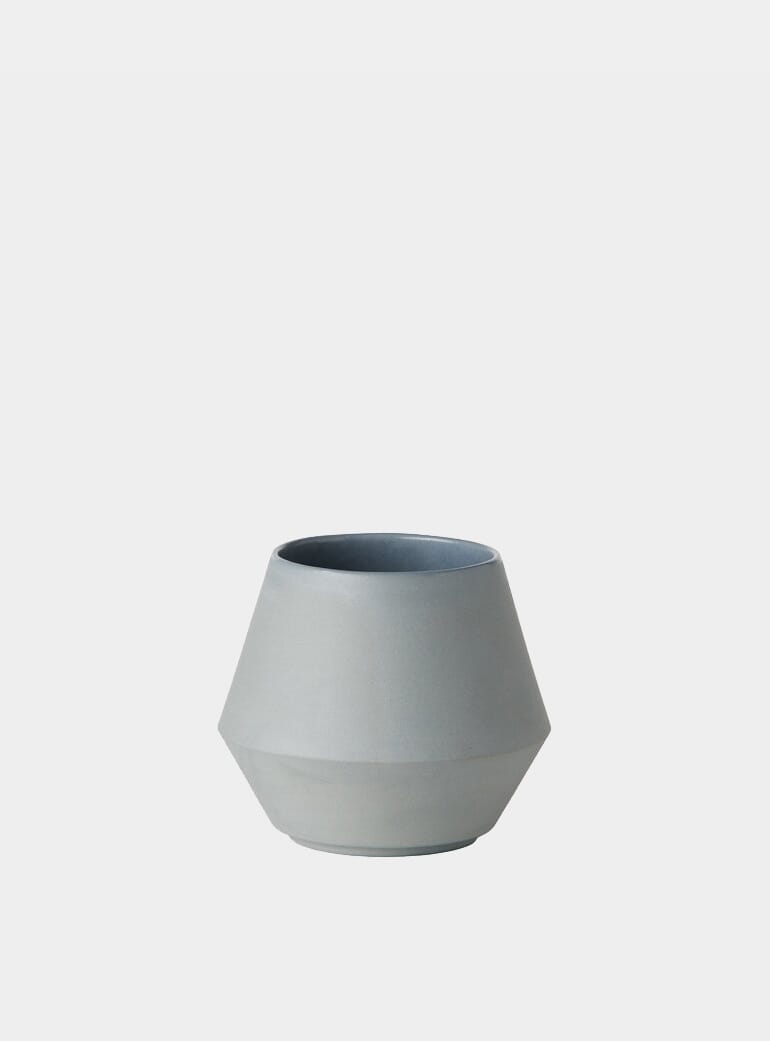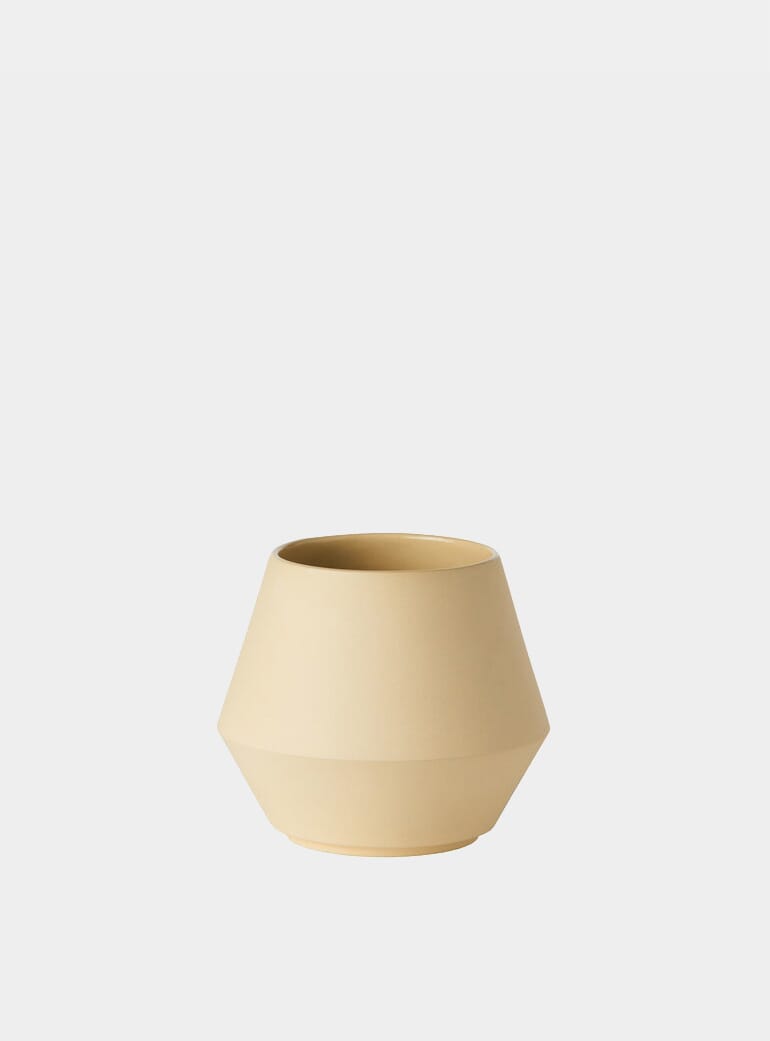 Unison Ceramic Sugar Bowl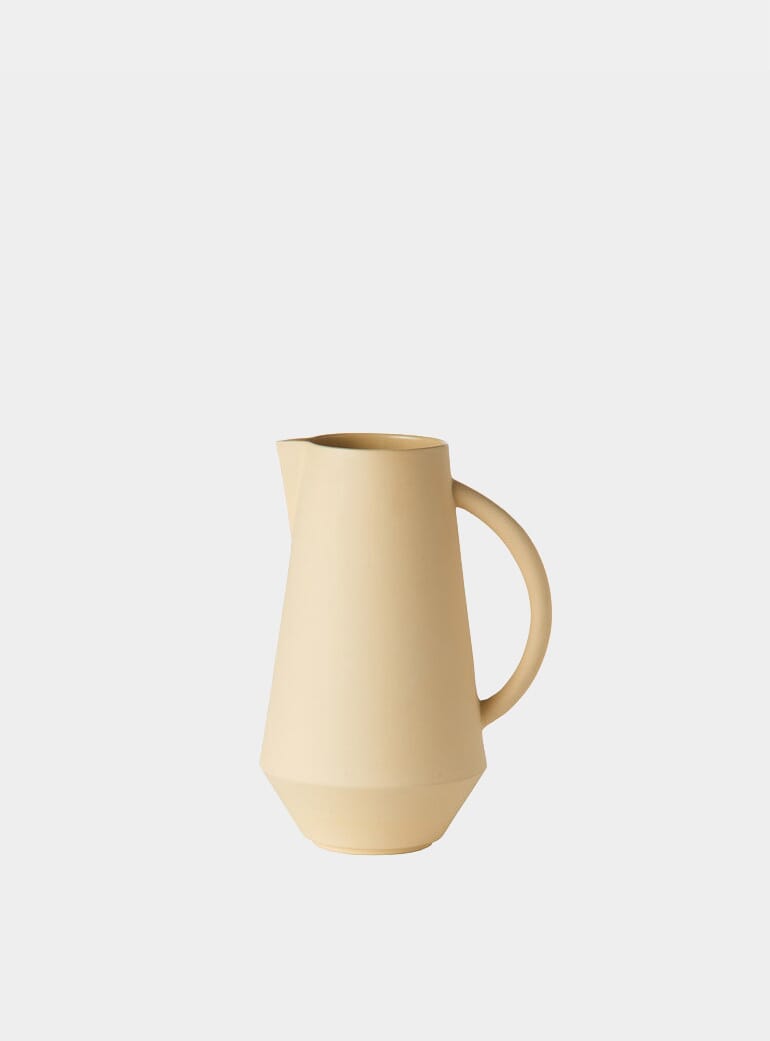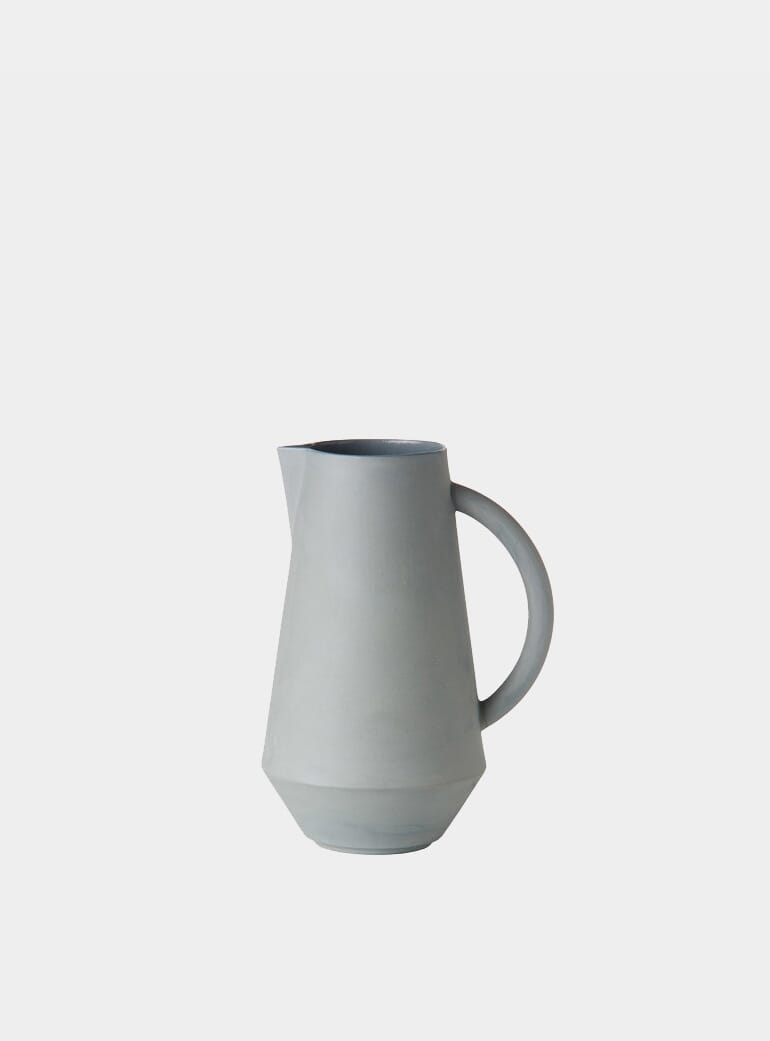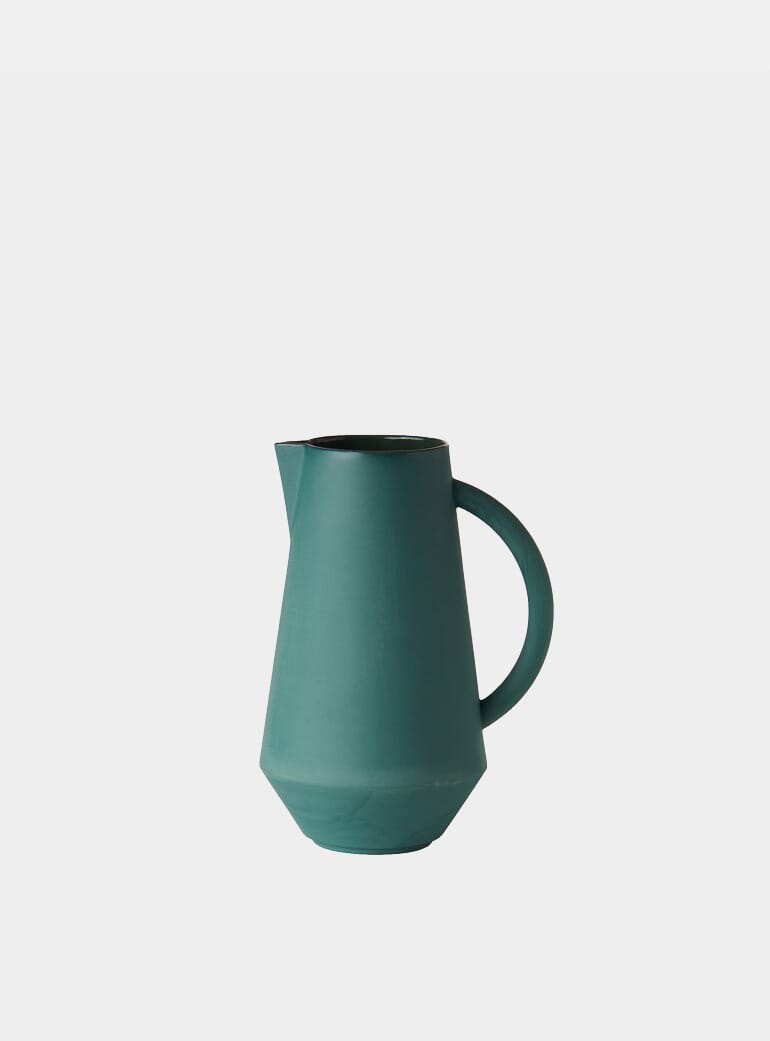 Unison Ceramic Carafe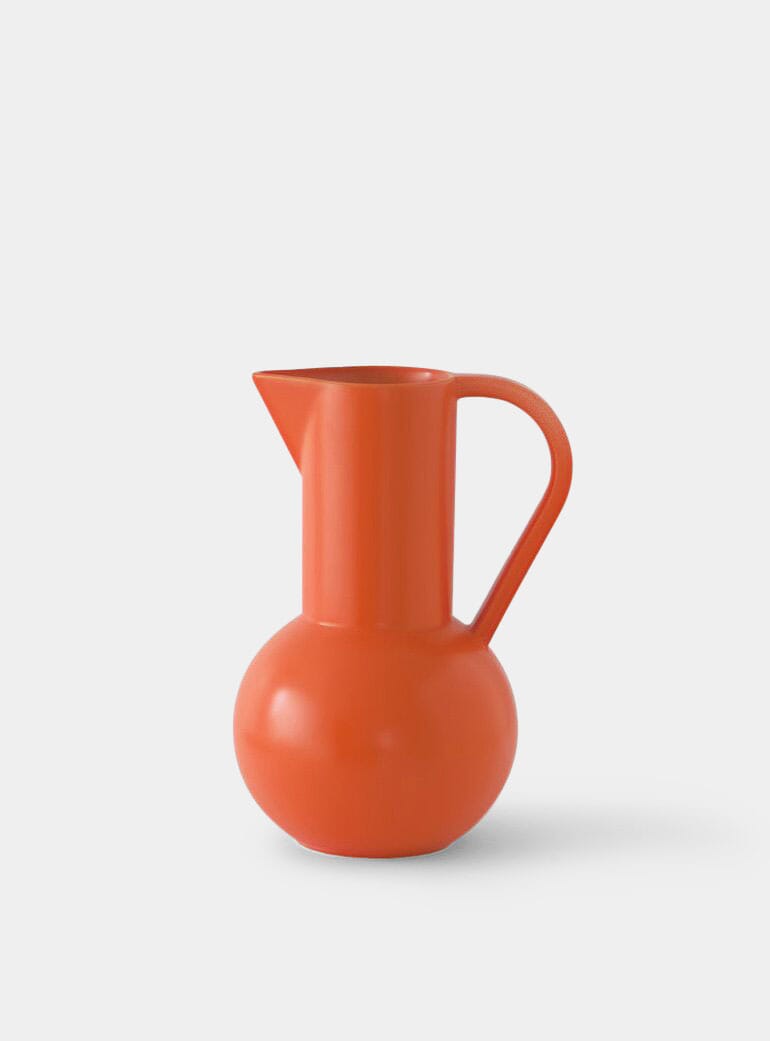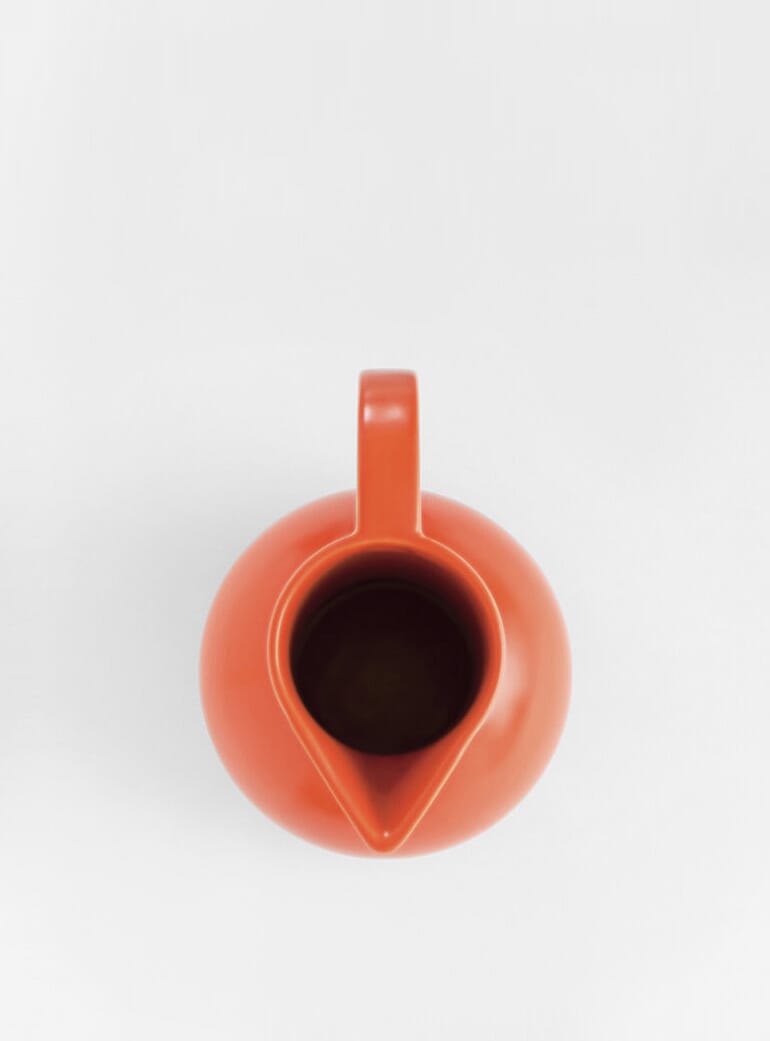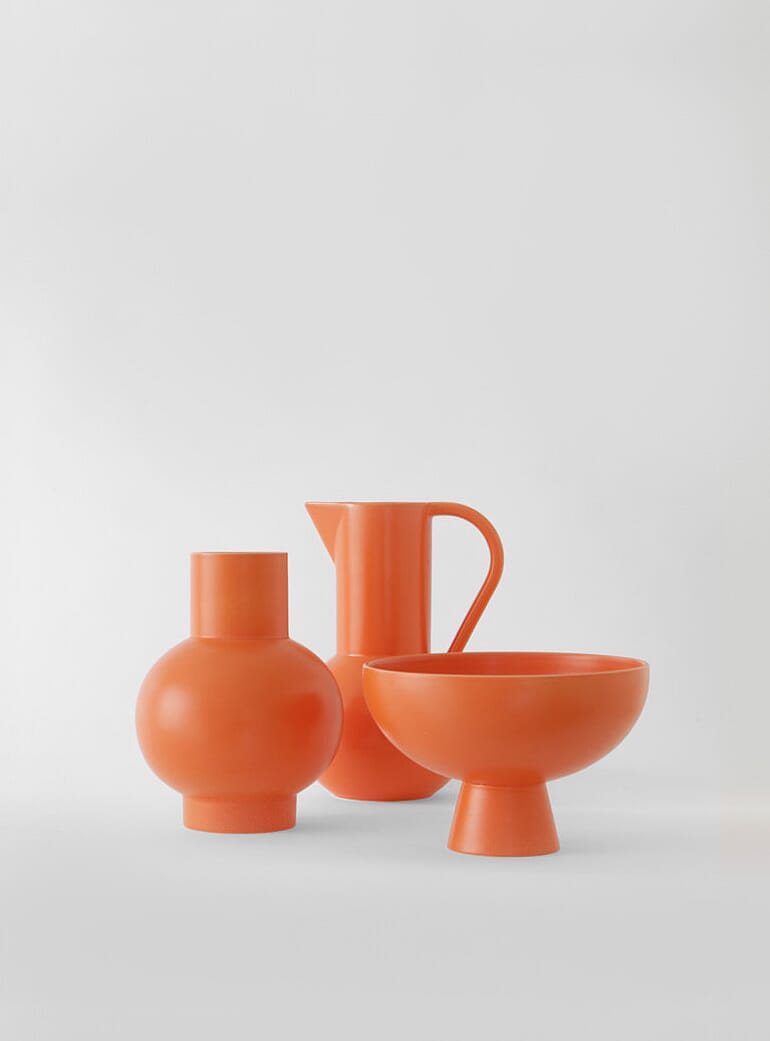 Orange Large Jug
Develop the colour scheme
Once you've laid out the base to your colour scheme, you can introduce flashes of more vibrant colour. This will draw attention to the table and accentuate both sides of the colour palette.
Schneid's Unison collection includes seven different pieces: a carafe, big plate, small plate, soup bowl, sugar bowl, cup and universal fitting lid. The collection is characterised by five pastel-coloured pigment dyes that are untreated on the outside, giving each piece a raw texture. Pastel hues are a safe bet when it comes to colour combinations as they're not too 'out there'.
Raawii's Orange Large Jug was aways going to be centre of attention. This orange piece will add a punch to your table and, as it happens, works perfectly with the glazed Menu pieces we picked out earlier.
Style it
When you're putting together all of the separate elements of your ensemble, try thinking of it as an artist's still life. A great still life incorporates varied textures and light that ensure that the scene has unexpected and exciting flashes.
Piglet may be best known for luxurious bed linen, but the Oatmeal Linen Tablecloth proves that this label crosses genres. Made from Piglet's 100% natural stonewashed French flax, this tablecloth lends an effortless but sophisticated appeal to your dining room.
Mater's Matte Aluminium Spike Candle Holder is crafted using old sand-casting techniques in the region of Moradabad, India. This candleholder honours the craft by providing the local craftsmen with work. Using waste from old pipes and tubes, this piece makes a statement and is asking to be placed at the centre of your still-life masterpiece.
Fresh blooms
In the same vein as including fruit in your table arrangement, flowers are a great way to add life to your dining table arrangement. Fritz Hansen's Large Ikebana Vase is designed to honour the entirety of a flower rather than just the crown. 'Ikebana' is a Japanese word used to describe the art of arranging flowers – something made much easier by Fritz Hansen's elegant vase.
Shop all kitchen & dining at OPUMO. 
Running out of surfaces in your home? This is why your home needs a daybed.