The universality of sport is often documented but it usually takes a global event to publicise the common goals behind the game. Yet, the memories that most sports fans hold dear are the ones that shaped them. Their own experiences; the ones that initially sparked their love for the game and satiated their dreams of performing on that global stage – and they all derived from the same place, the playground.
Project Backboard began in 2014 when Daniel Peterson, a former college basketball player and employee of NBA team the Memphis Grizzlies, noticed the neglected state of several basketball courts scattered around the city. To revive these spaces, and promote the spirituality of basketball, Peterson began to refurbish the courts with small improvements – which began with filling in cracks and repainting the basic lines needed to complete a regulation game of basketball.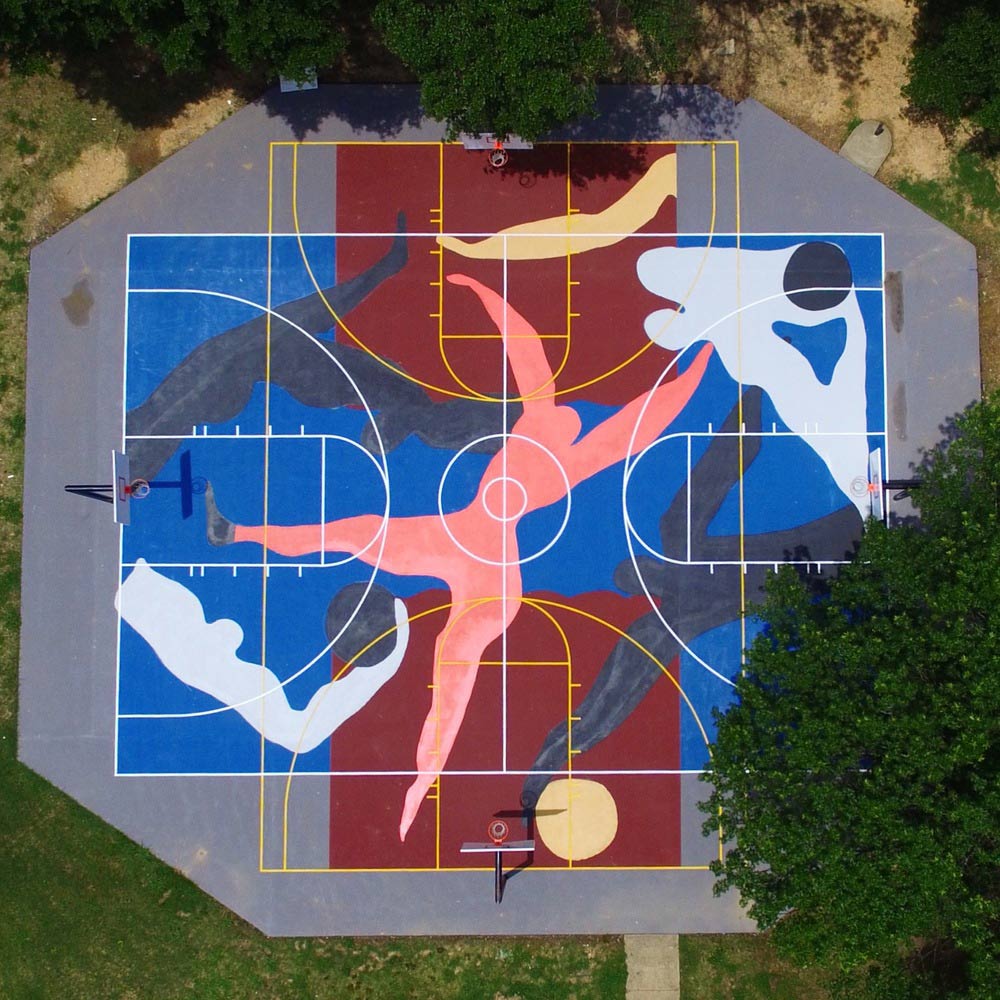 But as Peterson began to update courts across Memphis, he soon realised the different ways he could improve local courts by generating a buzz in the surrounding neighbourhoods for their parks and courts. After finding out that local artist Anthony Lee was already designing an installation at another nearby court, he partnered with the artist to transform the park's grey make-up for a bright blue and pink design. The off-chance collaboration paved the way for the beginning of Project Backboard, whilst also inspiring Peterson to branch out and collaborate with even more local artists who were already engaged within their communities.
Naturally, the growth of Project Backboard has not stopped. After reviving several basketball courts in Memphis, Project Backboard has moved on to produce projects all over the USA from St. Louis to Los Angeles. Check out a few of our favourite courts in the image gallery above and head to the Project Backboard's website to find out how you may be able to collaborate on an installation in your own city.