Every scent tells a story. Whether it's the concealed secret that your favourite smell is one of the peculiar classics such as petrol or grass, or the fact that your favourite fragrance reminds you of a particular memory or moment – everyone has a scent that defines them. And 19-69 has taken the romanticism behind men's fragrances and worked it into its debut collection of fragrances inspired by 'iconic subcultural movements.'
Capri, Chinese Tobacco, Purple Haze and Kasbah are the four 19-69 scent profiles that take the wearer back to a potential time in their lives or particularly special event. In total, the four unique 19-69 parfum's aim to replicate the scents of memorable places and times, by creating their own stories as they were encountered.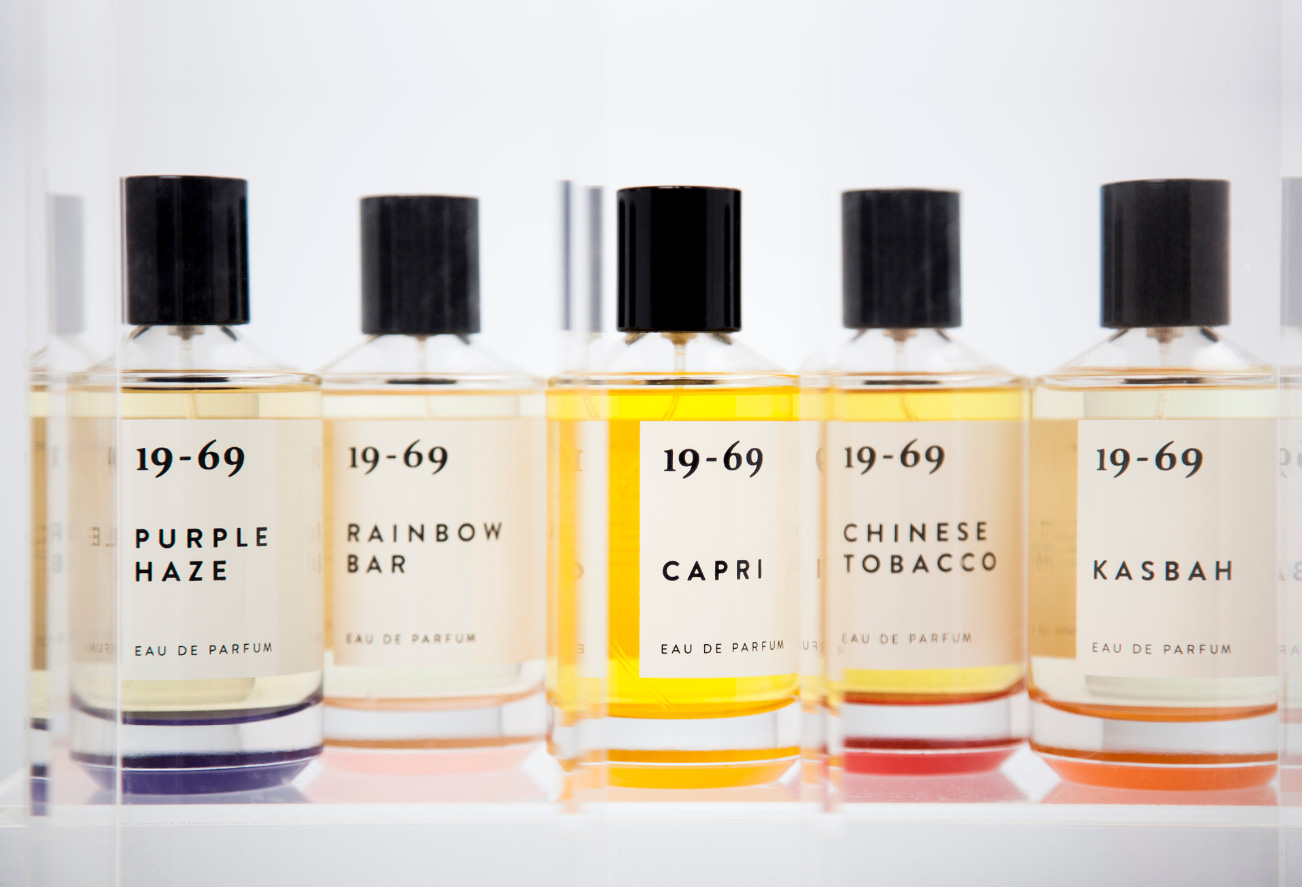 The nostalgia and familiarity of each 19-69 fragrance is the reason as to why we have fallen for the latest range of fragrances – which launched online last month. With their impressive range of ingredients and simplistic personalised bottles, 19-69 parfums allow you to be the centre of attention – without looking like you have tried. And that air of nonchalance can be applied to any situation, as the parfum range has something for everyone. Be it Kasbah, with its 70s party scene scent inspired by Mick Jagger, or the spicy and woody fragrance of Chinese Tobacco. So, now you've been acquainted, there's only one question that remains; which one do you want to try first?
The Kasbah Parfume from 19-69 practices exactly what the brand preaches – unisex fragrances that allow the individual to explore beauty across all borders. What that really means is this Kasbah fragrance, which its woody and aromatic quality – courtesy of notes including White Honey, Amber & Sandalwood – is the right kind of fragrance if you're the kind of person who favours a more masculine cologne. Plus, the scent itself takes direct inspiration from the 60s and 70s party scene in Marrakesh hosted by YSL, Mick Jagger and Veruschka, which is a good enough reason to buy it as any.
Chinese Tobacco celebrates 'East meets West' and the 'old and the new' with a fragrance inspired by legendary movies like Apocalypse Now and Indochine. The spicy and woody scent is lifted with lemon, vanilla and ginger on a deep woody base of oud, tobacco and cedarwood. This heady cocktail of spices evokes an otherworldly mysticism for a voyage into the undulating hills of one's imagination – or, in other words, a strong and vibrant fragrance that will last throughout the day.
Swedish artist and product developer Johan Bergelin founded 19-69 as a place to amalgamate his creative outlook and set of skills across fashion, photography, beauty and art into one single brand. The signature 19-69 Purple Haze fragrance embraces the hippie movement and counter-culture just like John and Yoko's bed-ins in Amsterdam to offer a deep, powerful and quirky fragrance.
Inspired by settings of Villa Malaparte and the iconic film Le Mepris (1963) on the Isle of Capri, the so-called Capri 19-69 scent adopts the tagline of being 'fresh but edgy, light but comforting' – which basically means that it is an uplifting, sweet fragrance that will act as the perfect spring scent over the next few months.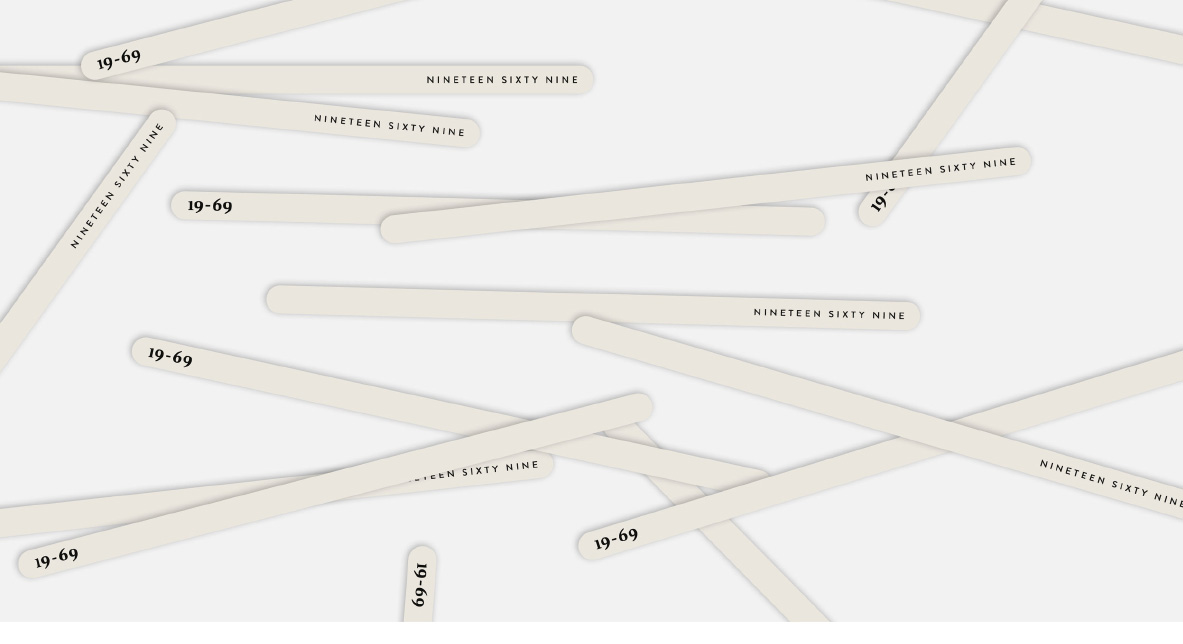 Shop the entire 19-69 collection at OPUMO.