We've said plenty of times before that no classic car collection is complete without a Porsche, and once you see this 1988 911 'Flat Nose' Turbo it's quite obvious as to why that is.
Rare and exotic are two words that come to mind when one thinks of the Porsche 911 with the signature 'Flat Nose' option. After bowing to popular demand Porsche's in-house 'Special Wishes' office, known as 'Porsche Exclusives' began offering a limited number of 935-look-alike conversions to European and Asian markets who desired wide-bodied 911 SCs and Turbos fitted with shaved and louvred front fenders and with the iconic headlamps moved to the front fascia.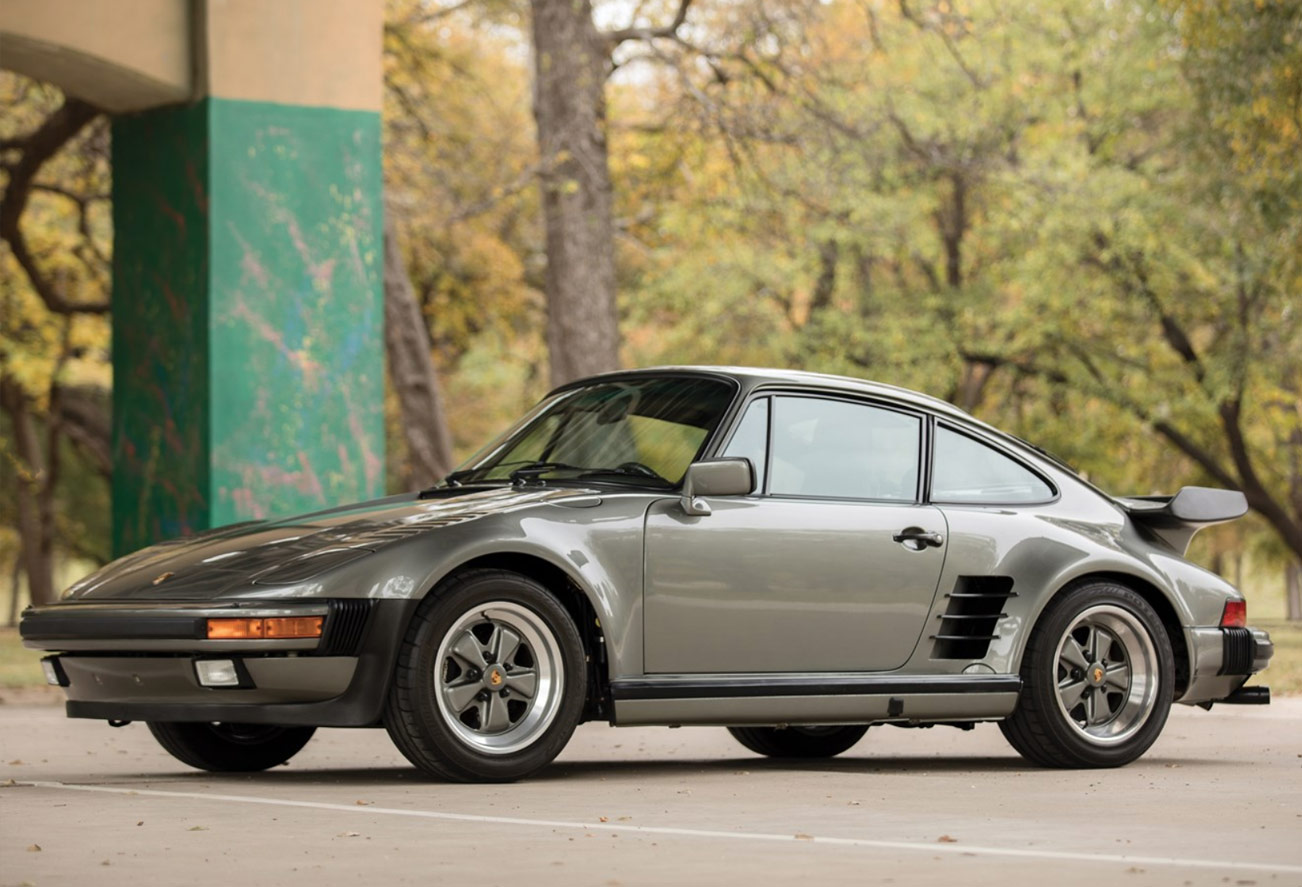 By 1987, Porsche had submitted a new and improved design with retracting headlamps mounted at standard height that satisfied legal requirements. Along with the new front end, these factory conversions incorporated extended and boxed rocker panels leading to broadened rear quarter panels that could accommodate larger wheels and tires, and a much larger rear wing that accommodated a large intercooler. Interior comfort was also increased, with almost every imaginable luxury option included.
Rolling up to auction this month at RM Sotheby's Arizona series between 18th-19th August 2018, this 1988 Porsche 911 Turbo, complete with all the improved 1987 design specs, is presented in its stunning special-order original colour of Granite Green Metallic with colour-matched wheel centres and a full-leather interior in grey-green. Without question, this is one of the most attractive factory-built Flat Nose coupes to be sold in recent years, which is why it's arriving with a rather hefty price tag of $200,0000.