As one of just 24 RS 54s built by BMW in 1954, this illusive RS is a highly desirable bike in its own right, but there is something that makes this one particularly special.
This RS 54 was restored to its current condition and configuration by former BMW factory racer Kurt Busch in the mid-1980s, which saw the engine, gearbox and driveshaft of Gustav Pape's World Championship-winning motorcycle transplanted onto its frame.
The rebuild of the RS was made with purpose, and certain success, as Kees Koster, motorcycle enthusiast and racing driver, rode the RS 54 in the 1998 Centennial Classic TT in Assen, Netherlands, as homage to his 500cc championship attempt on a BMW Rennsport.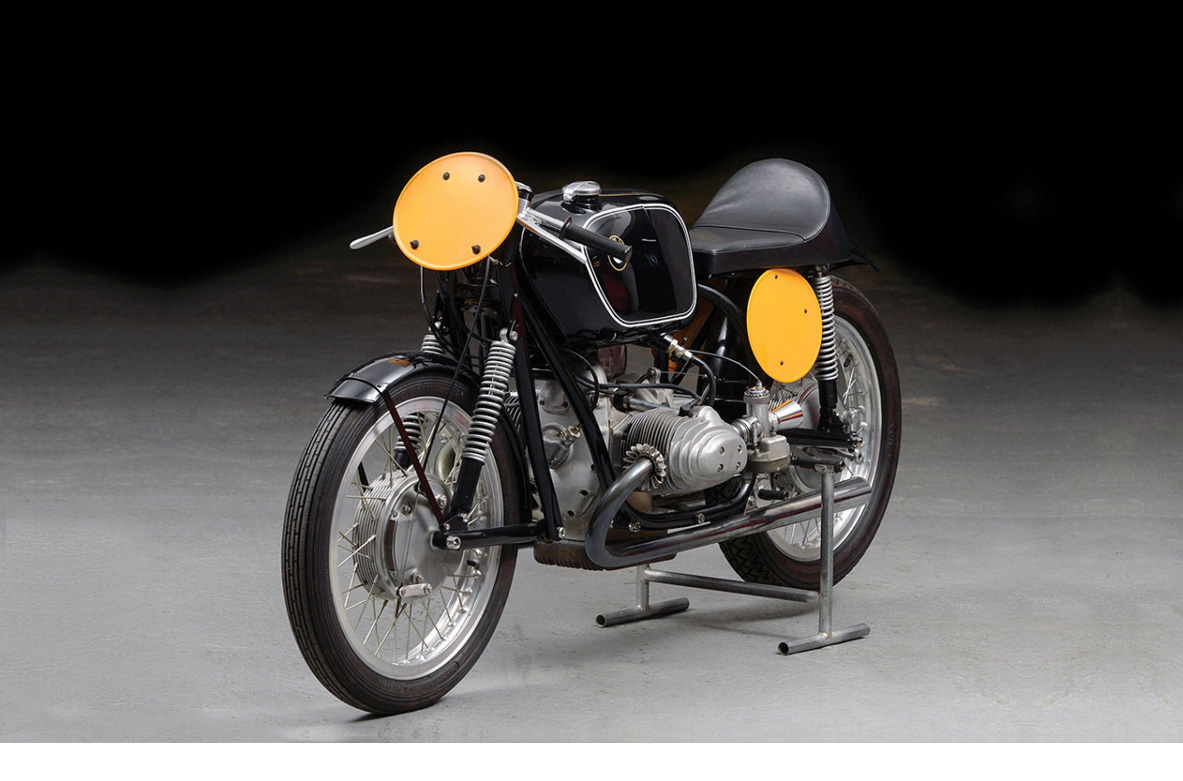 Most impressively of all, this RS has been well maintained and in full working order, which makes it one of the star turns at the upcoming RM Sotheby's Villa Erba auction on the 27th May 2017. For full auction information, head to the RM Sotheby's website.
Photos: Rémi Dargegen for RM Sotheby's © 2017