"He who succeeds in gaining the mastery of the bike will gain the mastery of life."
The BMW R90 is the focus of so many custom-builds and usually the bike's solid engine mass and equally chunky tank is accentuated for a new, aggressive stance. However, in the copy-cat-culture of 21st century design it pays to be different; which is why this sleek, slim-line approach from Estonian garage Renard Speed Shop is so appealing.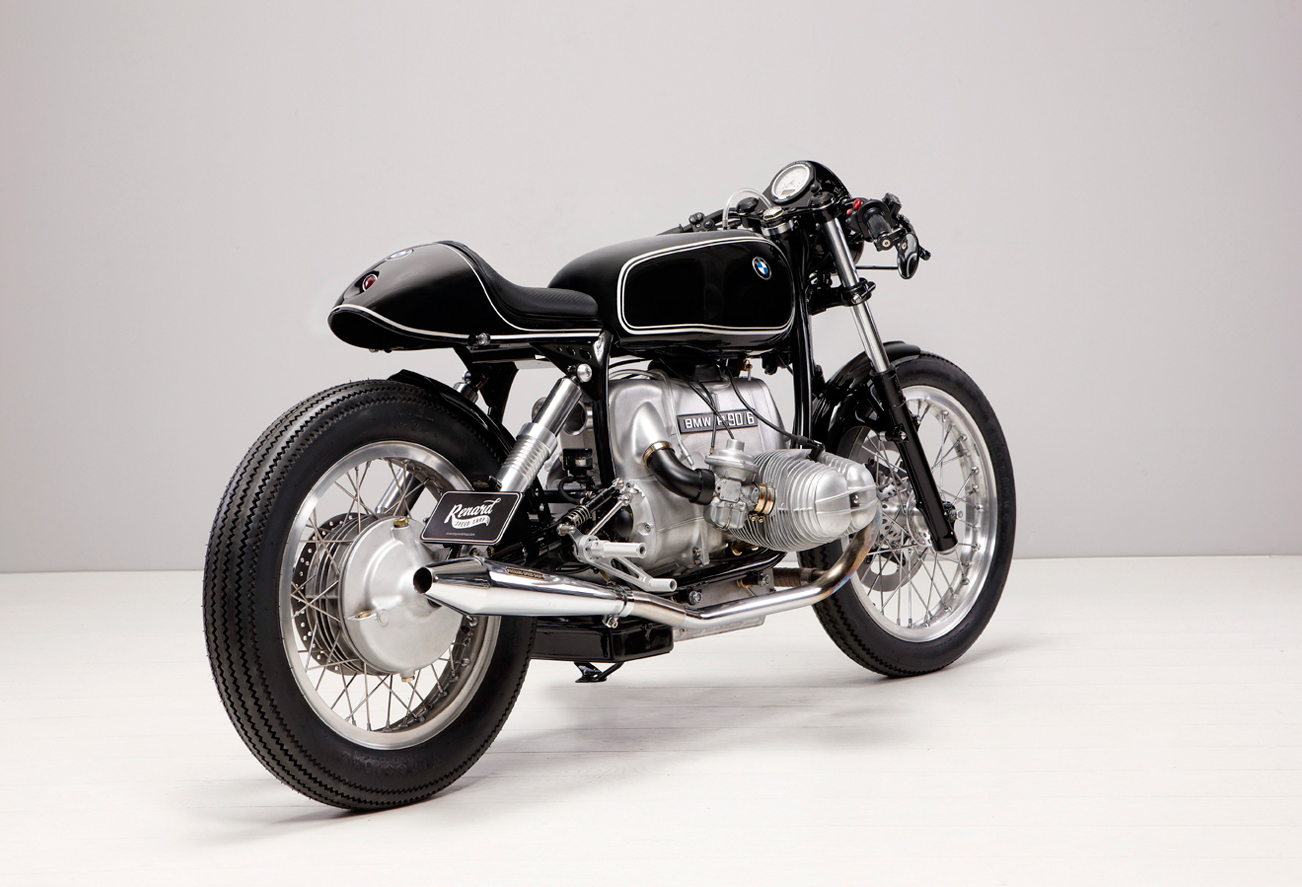 The svelte design originates from a historical influence – as Renard Speed Shop explain that it takes a nod towards the BMW Type 255 Kompressor that was ridden to victory by Georg 'Schorsch' Meier in the 1939 Isle of Man TT.
Renard Speed Shop wanted a bike that was 'easy to ride and easy on the eye,' and so they began by stripping the original R90 and tackling the bodywork, starting with a fuel tank from a vintage Moto Guzzi V7 that was narrowed and stretched to refine the bike's shape. On the tail end, Renard  Speed Shop slimmed and trimmed the subframe to complement the tank, while also replacing the tailpiece for a lightweight fibreglass unit.
[caption id="attachment_21681" align="alignnone" width="684"]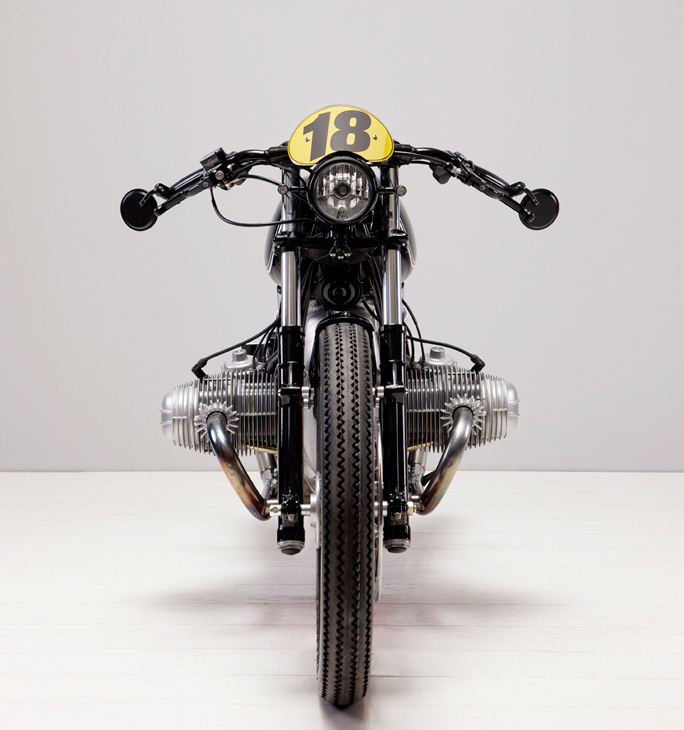 .[/caption] [caption id="attachment_21680" align="alignnone" width="695"]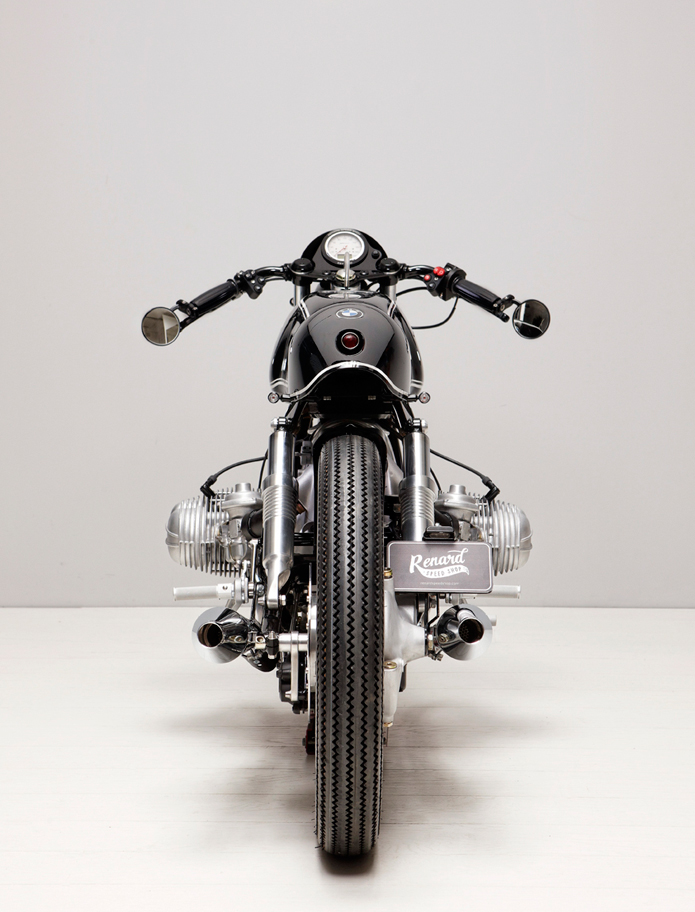 .[/caption]}
To get the stance just right, the garage shaved a couple of inches off the front forks, installed repurposed rear shocks with air units from a vintage CZ motocrosser, sunk in a large speedometer to the dash and finished the bike with a clinical all-back exterior.
Check out more of Renard Speed Shop's famous custom-builds by following them on Instagram, @Renardspeedshop.
Images by Kalle Veesaar.