True or false: Nobody has ever turned down a game of table football.
That's absolutely true. Everyone loves a game of foosball, it's a game that transcends age, gender, and culture. Groups have been brought together over table football, deals made, relationships blossomed, and sometimes even broken–but soon to be mended because it's only a game, right? With the importance of table football established, we can move onto the real questions: which table to use? Well, when table football holds so much social weight, it's important to play with the best. The best? RS Barcelona.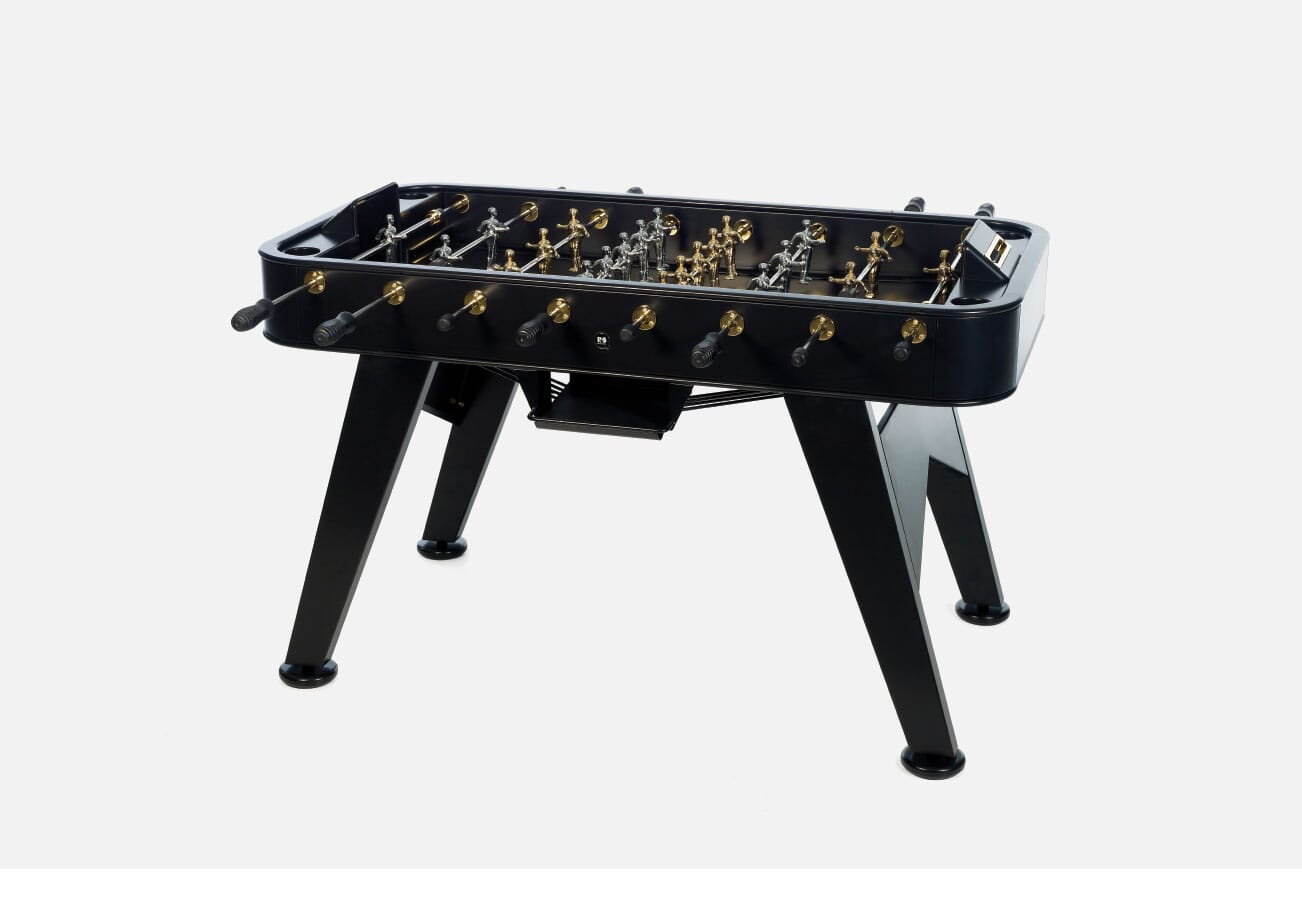 Who are RS Barcelona?
RS Barcelona has come a long way from its humble beginnings. Rafael Rodriguez Castillo was an employee at a metallurgist's workshop, in 1975 he decided that working for someone else was not fulfilling his creative desires. So, he started his own business in an industrial unit in Viladecans, just outside of Barcelona, with his two sons. The very first 'own-brand' product was the RS2 Metal Football Table. Through manufacturing furniture, RS Barcelona hope to encourage customers of all ages to never stop learning and playing, to live new experiences instead of just collecting them.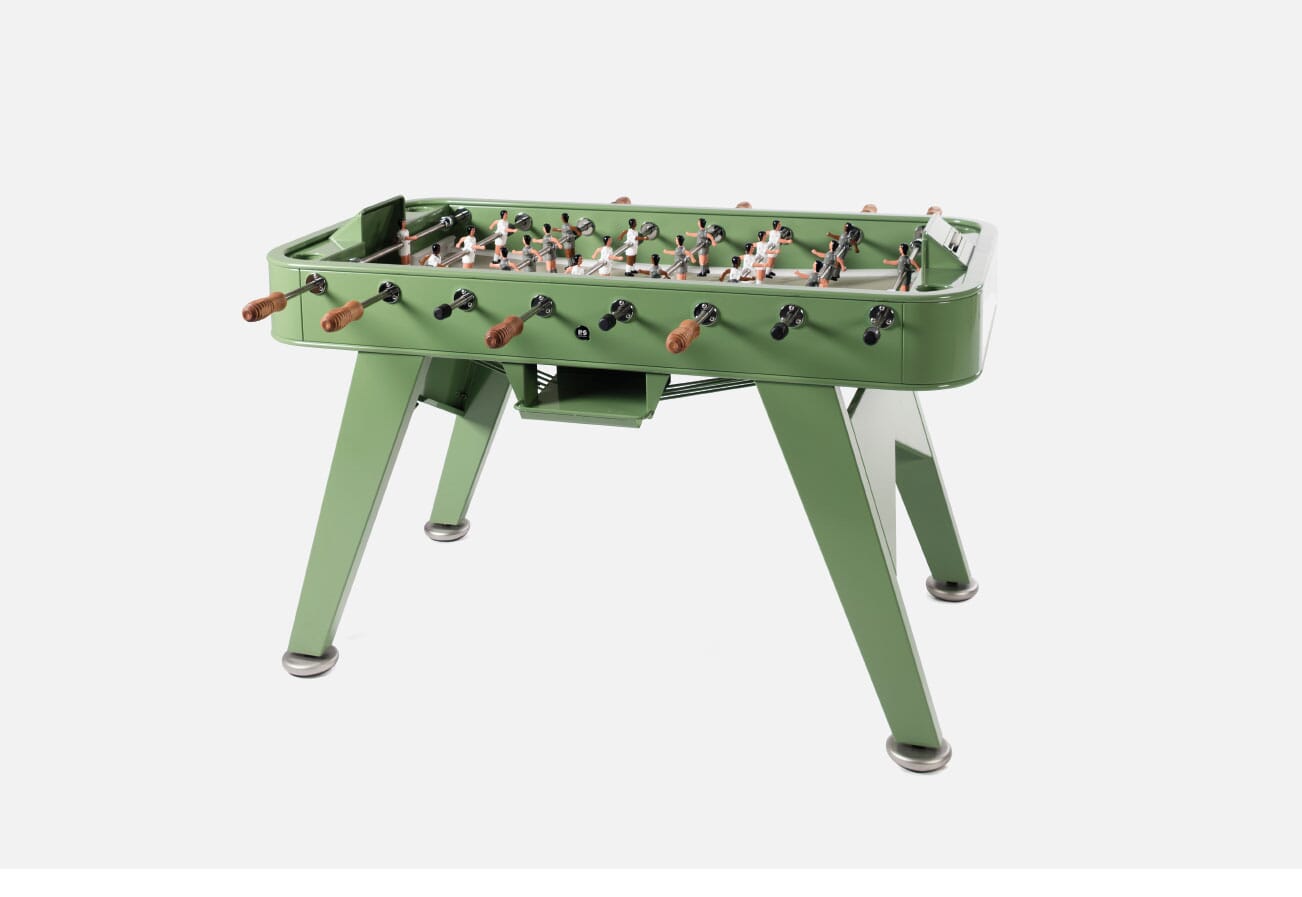 The RS Barcelona RS2 Indoor Foosball Table Review
In order to keep everyone playing and learning, what better icon to reinvent than the indoor football table? By massively upgrading the quality of the table, gameplay becomes seamless and completely independent of location. The table is made of polyester painted steel and comes in Black, Red, Grey, White or Green. Alternatively, there is a weather-resistant stainless steel model. It's all about the details with this table, the rubber soled levellers mean you don't need to worry about unfair advantage on slanted ground. Players have room for a glass and an ashtray so it's perfect for party situations. When it comes to the players: you can choose the team's kits, hair colour and gender.
The Verdict
It's a no-brainer. The foosball table was already one of man's greatest inventions, but now that RS Barcelona have upgraded it, it's completely indisputable. Not only does this game cover all (e)quality bases that many table football tables have missed in the past, it also looks great aesthetically. Whereas many gaming tables are eye sores, the RS Barcelona RS2 is a style icon, simple and confident.