Few custom garages are as well-respected as Ruf, Germany's premiere manufacturer. Using unmarked Porsche chassis, the garage builds original cars from the ground up using its own parts and materials. While the Ruf has a long list of achievements, including a record-breaking 211mph CTR build, the most recent Ruf Rodeo Concept might be one of the most memorable.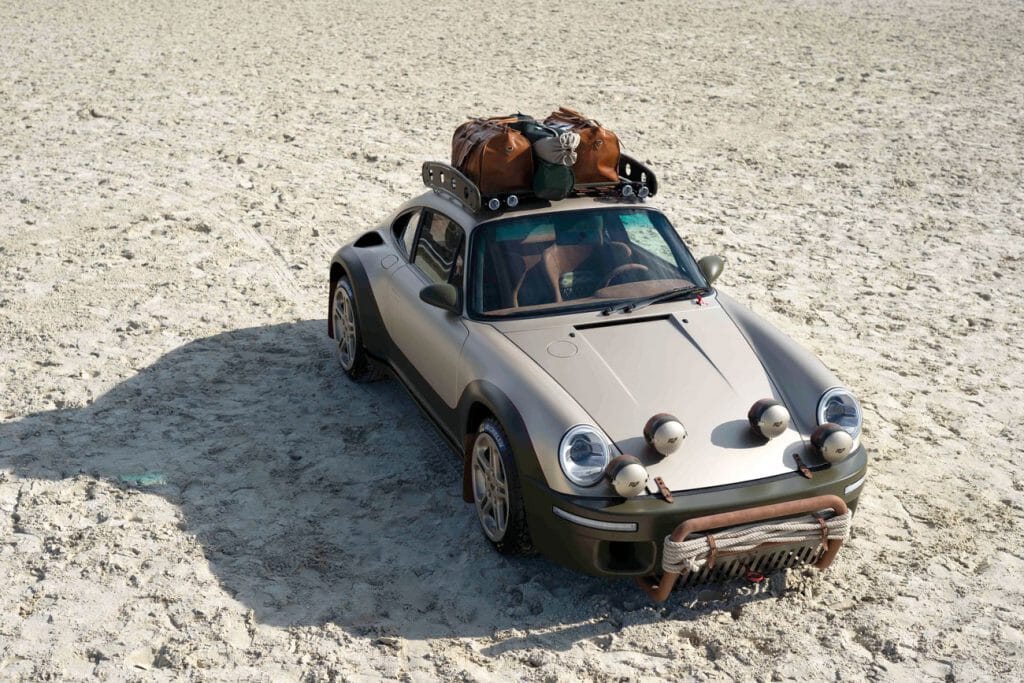 As far as the technicals, there hasn't been much information, but we know that the naturally aspirated flat-six puts out a mighty 510bhp, affording a 200mph top speed. Having been upgraded to four-wheel-drive, all-terrain tyres and long-travel suspension, this a mean option for any desert adventures you have planned…
---

---
The dystopian Ruf Rodeo Concept combines refined bodywork with rugged additions like a unique roof rack and a front tow bar while four Ruf spotlights punctuate the bonnet. Gloss beige paintwork combines with a dark green trim for a full desert camouflage effect.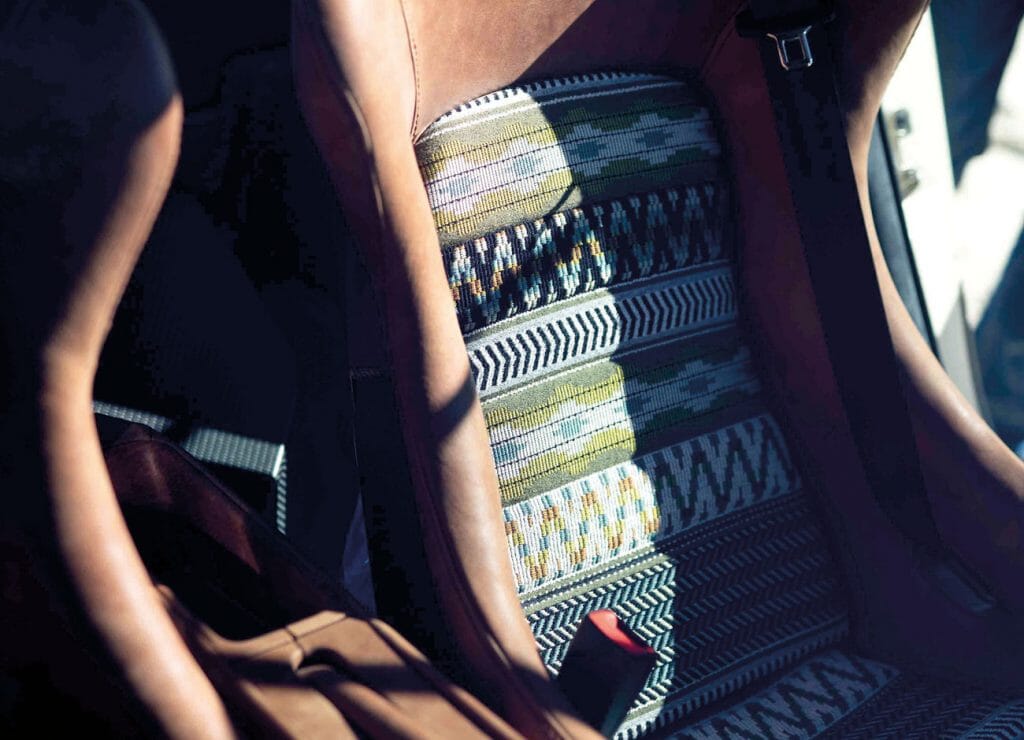 Inside the car you'll find smooth brown leather accompanied by patterned textiles that make reference to Ralph Lauren's 2011 Western Collection. The classic Americana motifs instil the modern interiors with a sense of traditional cool.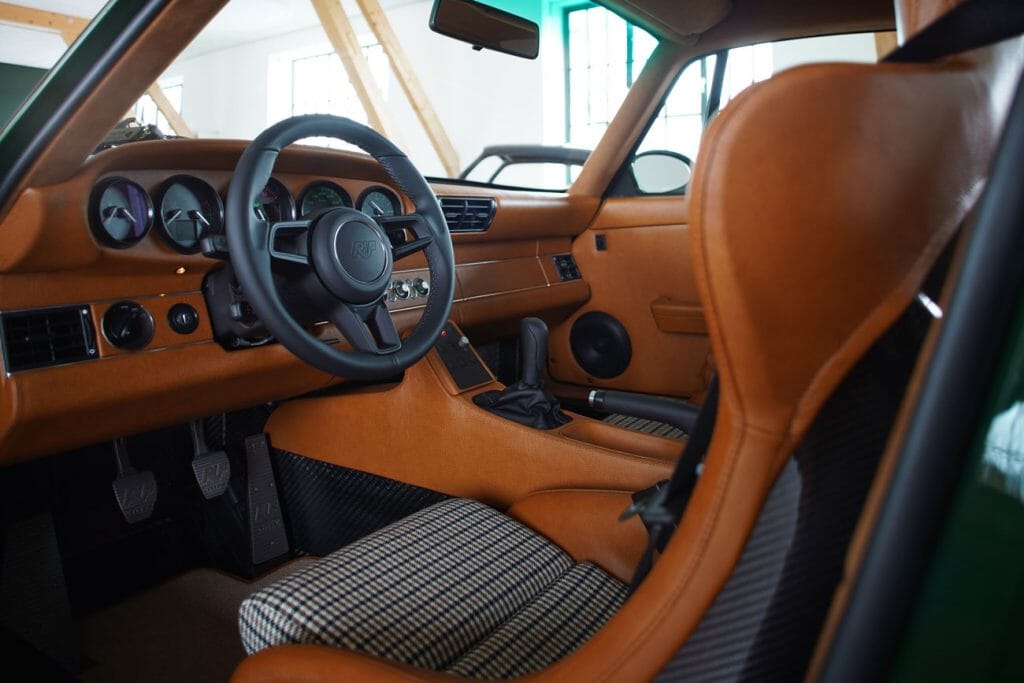 Ruf states that the design is inspired by three of the company's central figures: Rodeo Drive Concours d'Elegance founder Bruce Meyer, Ralph Lauren, and Ruf collector Phillip Sarofim.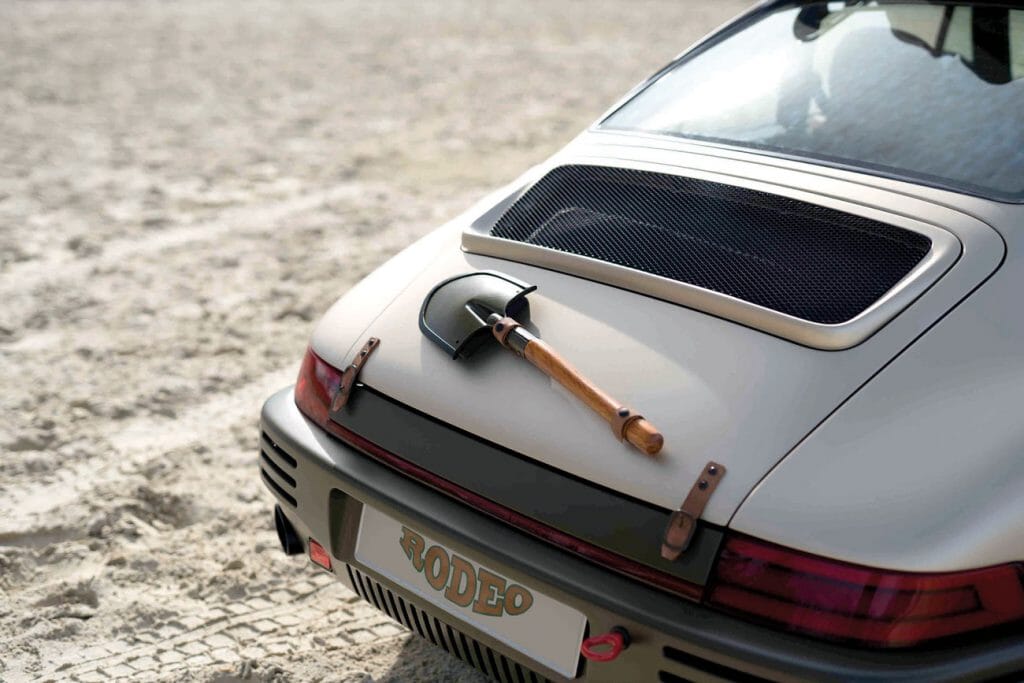 For more information, visit Ruf.
Which Porsche Safari concept would you pick between the Rodeo and this Kelly-Moss Carrera?
---
---