Imagine - it might not be that hard as it has almost certainly happened to us all –when you take the dreaded steps into the barber chair, or even into the shop itself, with no clear motive or no warm welcome waiting on the other side. The tentative initial steps are a combination of emasculation, intimidation and the fear of the change – whether in fact you should try that new style or stay loyal to the old tried and tested.
Thankfully, those awkward premonitions, which have become all-too much of a reality, cease to exist when you enter Ruffians. Ruffians is the premium barbering experience in the capital and they have just opened a new shop to sit alongside their original Edinburgh branch and flagship Convent Garden store - which was the first hotspot to be featured in the OPUMO London Series. So, for a full review of the Ruffians experience delve into the London Series archive.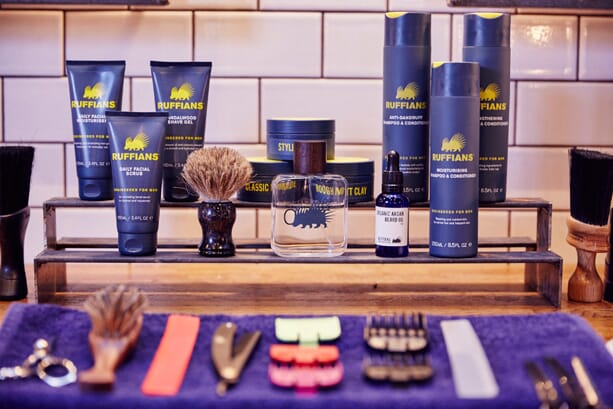 The new landmark shop, situated in the affluent area of Marylebone – on the historical Wigmore Street to be precise - stays loyal to the successful Ruffians formula of laid-back luxury. Yet, it has been tweaked to tailor the down-to-earth grooming space to a slightly different clientele. A spacious and refined interpretation of the Covent Garden store, the Marylebone site stretches over two floors. The ground floor acts as an inviting wood-clad entrance with coffee, own-brand beer and customary Scottish delicacies providing the warm welcome. Before the shop front opens-up to the white-tiled wall at the rear where you find three leather-roll top barbering seats.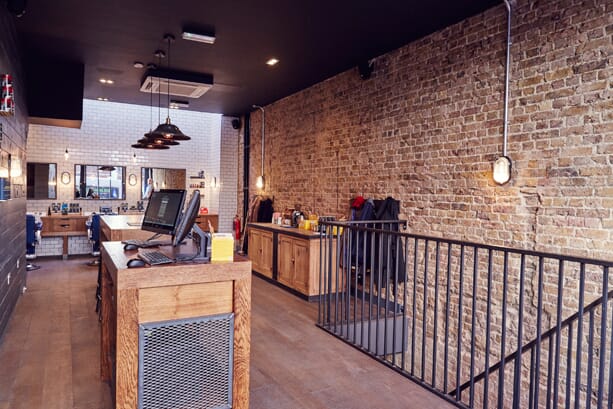 Downstairs presents a different feel. The lower level is defined by its rural Scandinavian character, represented through the timber wall façade, sophisticated seating area and array of industrial lighting. Altogether, it is more of a hospitable environment that is conducive to striking up a rapport with the barber - a modest touch that sets Ruffians apart from a whole host of barbers. The fact that they take time to listen to the customers wants and needs right through from cut to styling.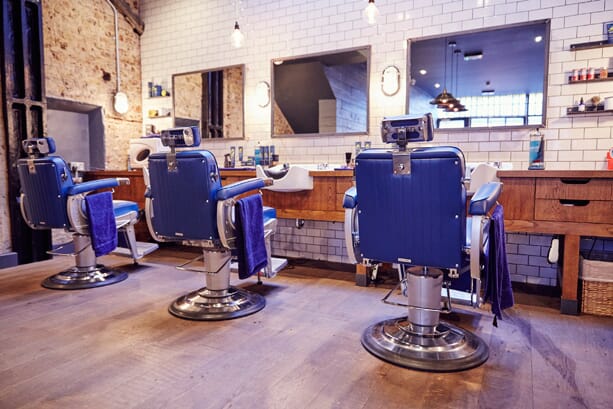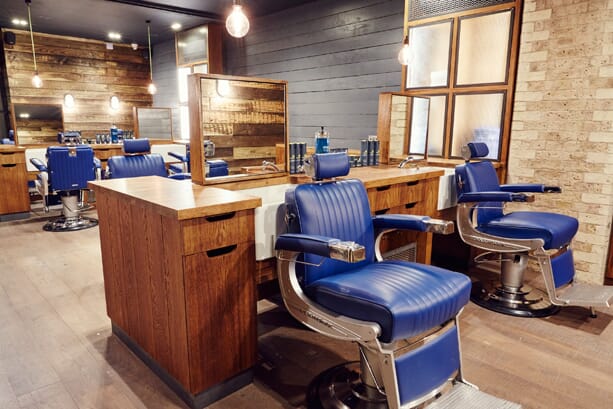 It can be said, that the entire Ruffians aesthetic is in complete contrast to the abrasive atmosphere often found in traditional barbers. The shop, alongside its predecessors, has been carefully planned and executed to impeccable detail. Which inevitably reflects the identity of the brand and the attention to detail one expects from the service they provide.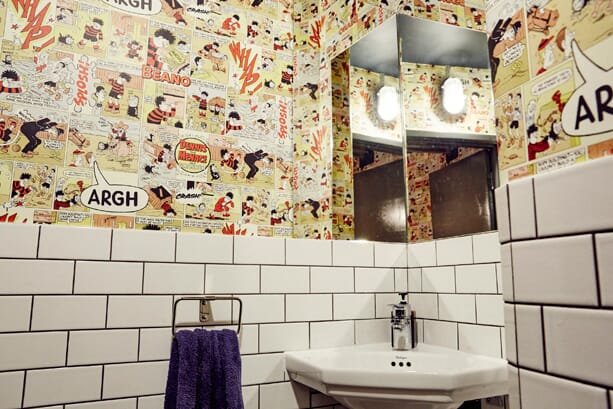 Experience it for yourself by visiting Ruffians' new Marylebone store. Make an appointment online and check out the latest events and services at Ruffians.co.uk. Keep up to date by following them on Instagram - @Ruffians & Twitter - @Ruffians.
Images courtesy of Takara Belmont.