Here's a highly contemporary country retreat that brings international influences and techniques to a sleepy Czech village. The Family House Neveklov is Scandinavian on the inside, with Japanese roofing techniques and a traditional silhouette.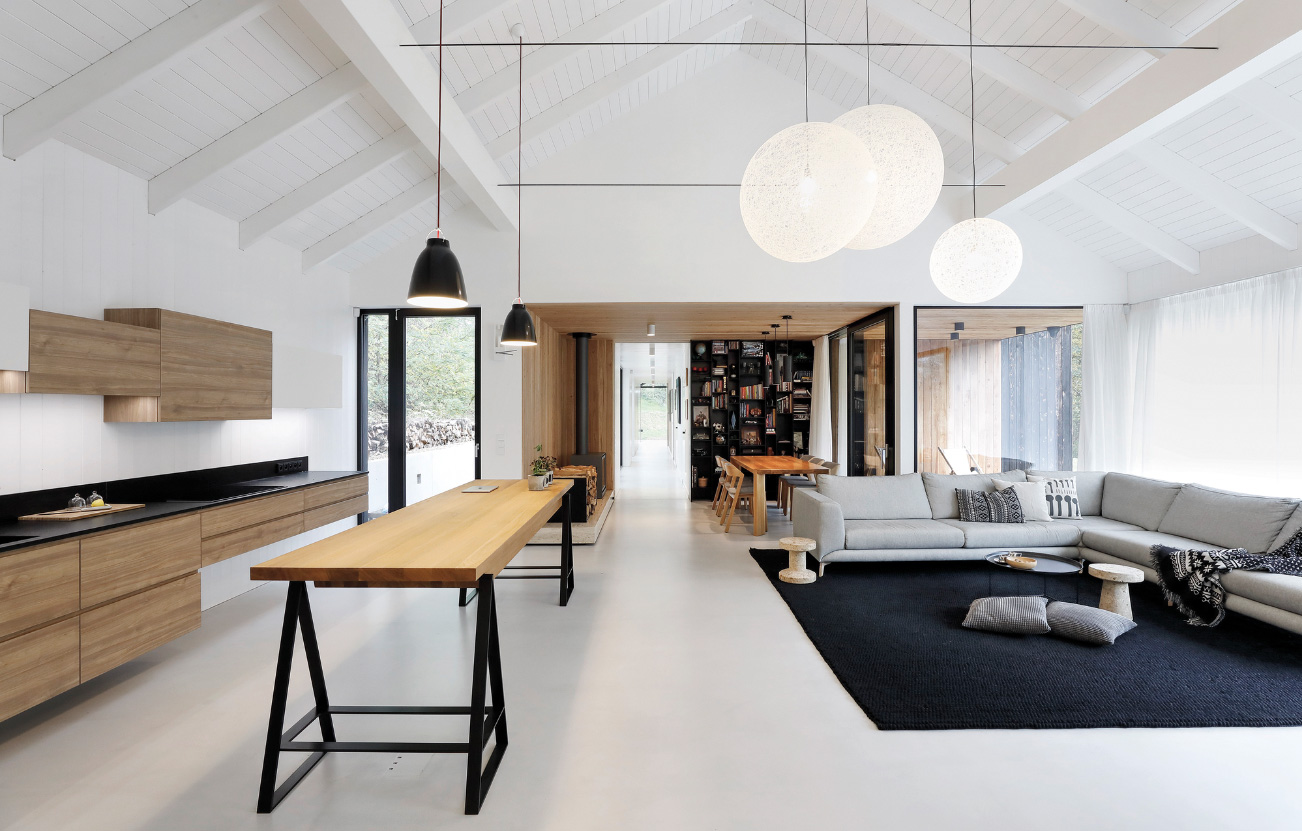 Atelier Kunc Architects and  DMAE Architects have created what at first seems like two buildings, each with an identical pitched roof and clad in hand charred larch planks, using a method perfected in Japan. The intention is that the larch will age, along with the wood used for the terraces, so that the house will blend into its rural surroundings.
Inside the design's clarity reveals itself. The two exterior volumes are linked, with the first containing a generous living area, open to a soaring roof. Here the Scandinavian influence reveals itself, with white finishes contrasting with pale wood throughout. Kitchen and bedroom units are bespoke, with black detailing.
Sight lines are integral to this highly detailed design. From the main living area, there's a vista right through the building to a glimpse of the glassed end wall of the master bedroom. Floor to ceiling windows in all rooms look out on to the countryside around the house.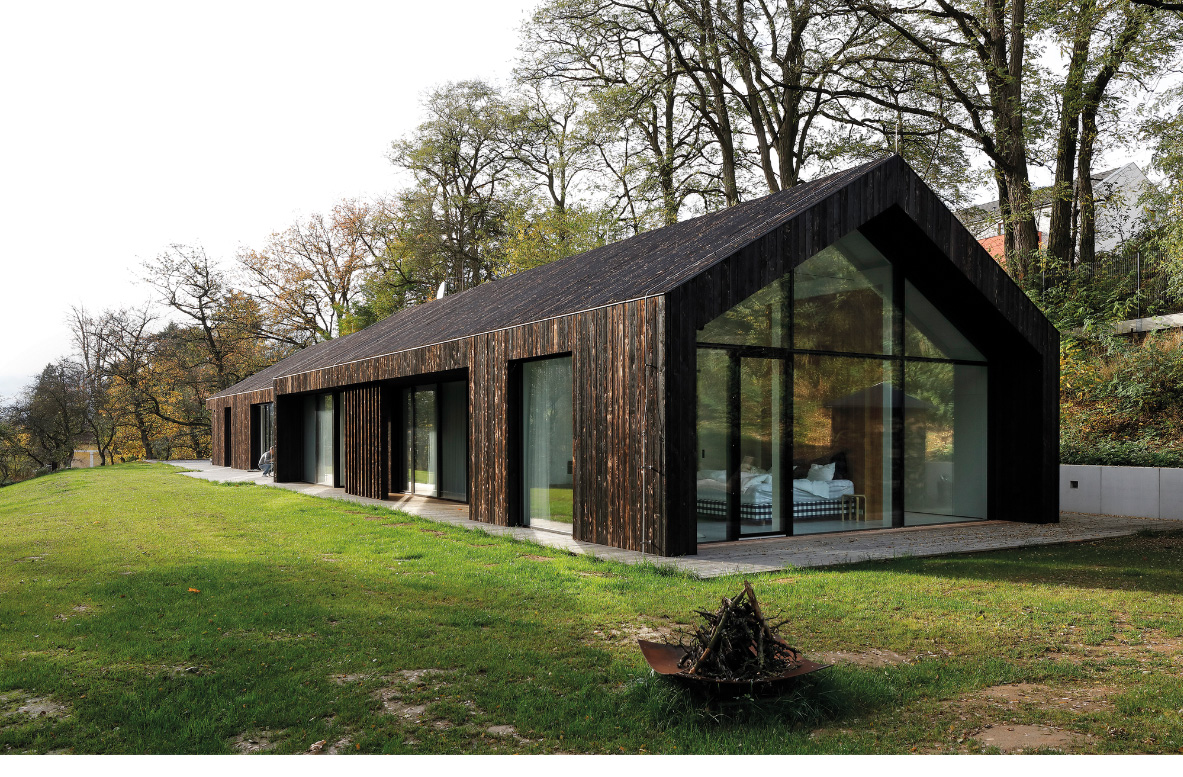 Photography by Jan Vrabec