Your wardrobe may be full of depth and colour, but if your walls are bare and lifeless, then you're not finding the right balance in life. Just like you should refresh your wardrobe with every new season, your interior should follow suit and the easiest way of adding a touch of colour is with a simple screen print. But affordable art, and prints in particular, don't have to mean mass-produced works. Below, we've highlighted the best conversation-starting pieces from some of our favourite artists and illustrators.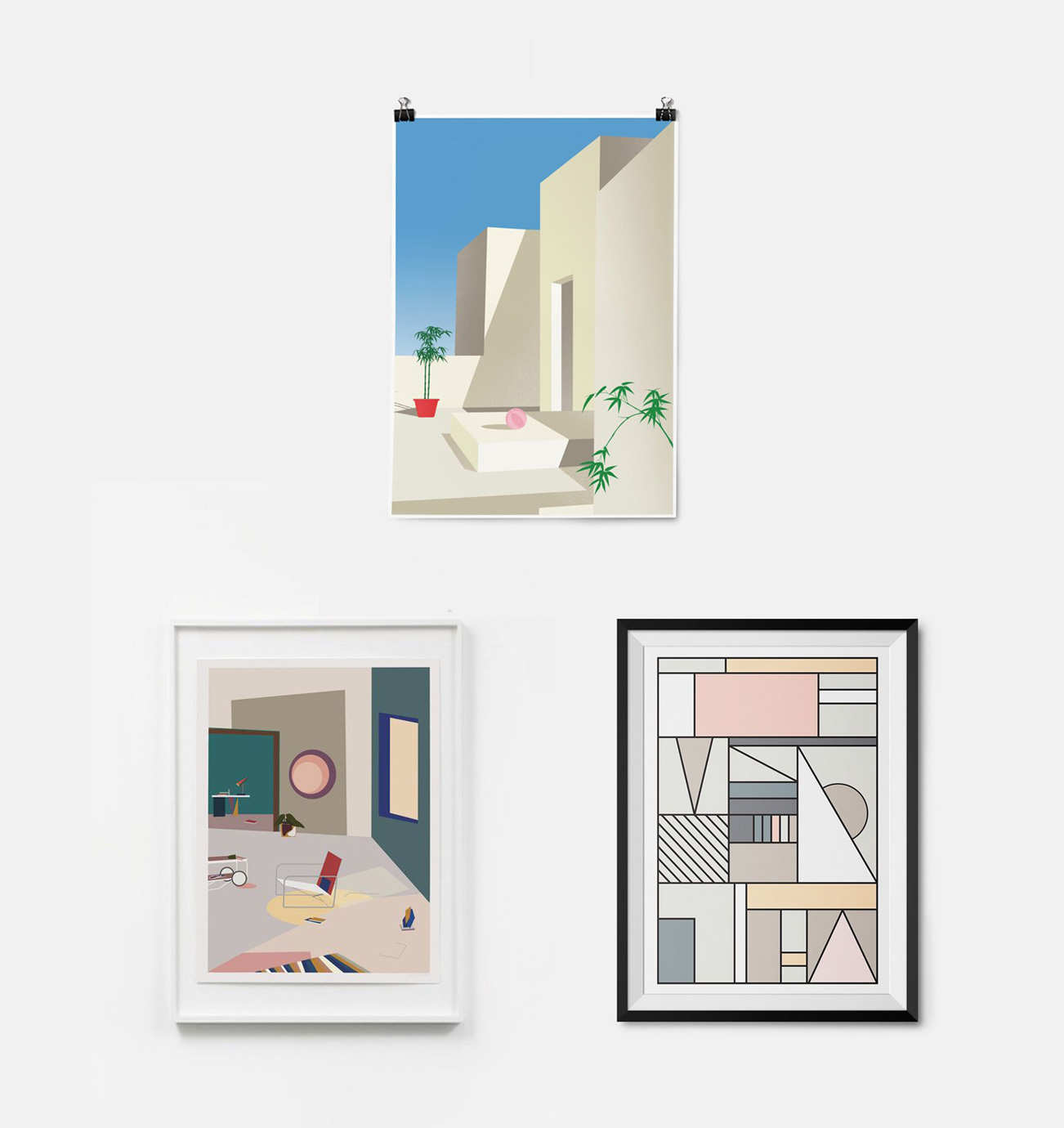 Escape to sunnier climes with this Beach Ball print from contemporary pattern designer Benjamin Craven. Featuring bold, striking shapes and a blend of primary and pastel colours, the Beach Ball print displays Craven's signature style for manipulating an original image with everyday textures and clashing colours. Each Beach Ball print is digitally printed on heavy matte paper and signed and dated individually by Benjamin Craven himself.
Bycdesign founder Carsten Nielsen channels his passion for geometry, modern architecture and mathematics into a range of minimal, organic forms that begin on paper before they evolve into colourful geometric prints. This Slow Down design, a special edition print limited to just 100 pieces, takes inspiration from an array of authentic Scandinavian colours – particularly the abstract shades that are frequently used in modern interior design.
Oh Yeah Studio - Abstract Construct 2
Simple geometric shapes and refined, pastel colour palettes come to define Oh Yeah Studio's latest collection, and one of our favourite pieces – Abstract Construct 2 – incorporates a range of simple shading, lines and colours into an enchanting composition. Best of all, Oh Yeah Studio's exquisite range of patterns and prints are limited to a small release, making them true collector's items.
Eitil Thoren Due, the creative mind behind Peytil, takes inspiration from street art, fashion and music, to create his fashion illustrations and urban portraits. His motifs are largely contemporary and the combination between classic painting and digital tools make the prints full of expression and contrast; especially 'Him' –  a unique abstract urban portrait.
Desplans - Manhattan's Living Room
Founded in 2015 between Paris and Stockholm, architecture gallery Desplans intends to bring you closer to some of the world's finest architecture by exposing the creative process and designs that led to the great work. This Manhattan's Living Room Print is a digital black and white photograph taken from inside a model made of wood and cardboard. The point of view shows the stay of a luxurious apartment, in a project building in Chelsea, alongside the prefabricated concrete structure of the building draws in the background.
Expertly made in Nottingham, England, by local craftsmen and at the exclusive Lane workshop, this Gold & Grey Circles Screen Print is the perfect way to add a pop of colour into any room. The striking, minimal print skilfully combines metallic gold, light grey and dark grey colour hues into a collectable print that is both simple and stylistic.
Rear View Prints - F1 Silverstone Track
With just over a week to go until the British Grand Prix, we thought it would be the perfect time to introduce you to one of the latest arrivals at OPUMO, Rear View Prints. The brand aims to bring the very best in both design and gasoline culture in a way that is minimal and sleek, but also rugged and dangerous. Which means you can enjoy exclusive prints, illustrations and designs of your favourite auto-art, race tracks and cars – in almost any interior - and what better place to start than with this intricate print of Britain's most sacred track, Silverstone.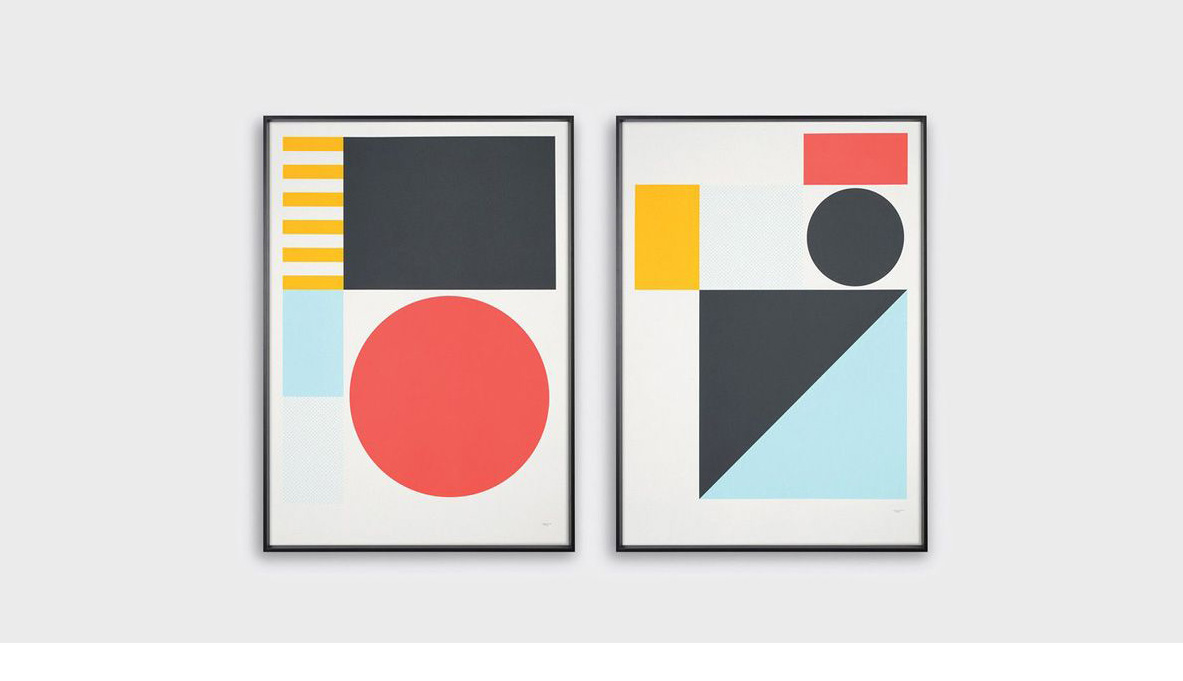 Operating out of a workshop in Cellardyke – a tiny fishing village on the East Coast of Scotland - Tom Pigeon is a creative studio established by Pete and Kirsty Thomas that creates a range of prints, jewellery and stationary. The brand's growing success continues to evolve through its emphasis on affordability; with all pieces designed to be enjoyed by everyone. One of our current favourites, 'Play', offers a pair of screen-prints that are influenced by childhood building blocks, bold colours and playful patterns. Designed to complement a range of interiors, the 'Play' print collection acts as a nod to the joyful works of mid-century pioneers Charles and Ray Eames and Alexander Girard.