Greek architecture firm A&M Architects have unveiled their concept for Sheltered Villas, a project that's scheduled to begin construction in 2022.
Situated on a 12,000 sqm site on the gorgeous Greek island of Karpathos, three villas emerge modestly from the landscape in a sloping linear arrangement that respects the natural topography. Each is designed to have unobstructed views to the Aegean Sea while offering privacy and seclusion to the guests.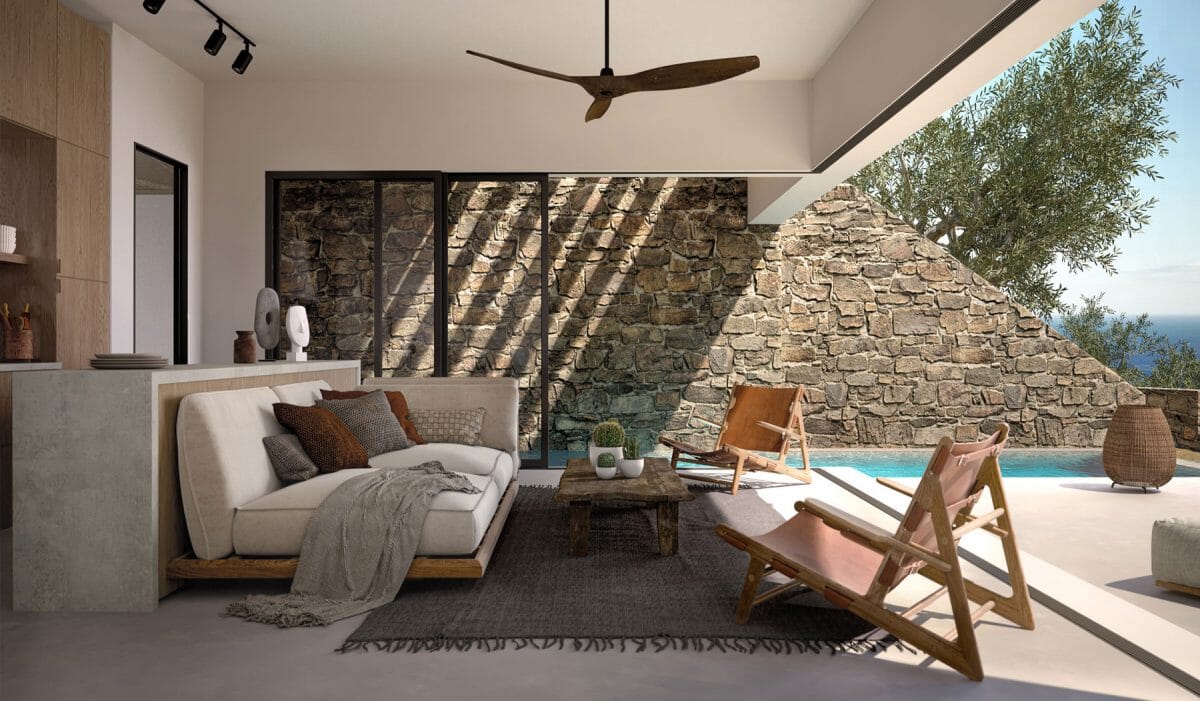 At the project's heart is a sense of harmony between nature and the built environment. This is enabled through the carefully considered integration of the buildings within their surroundings. Built partially underground, the geometry and materiality reflect the site's original textures and the buildings complement the roughness of the landscape. White, clean ribbons become retaining walls, creating the only contrast between the artificial and the natural. All the while, the stunning views out to the Aegean Sea serve as the focus of the journey.
Inside the villas, interior spaces are arranged to optimise direct access to outdoor areas and allow the sunlight to penetrate each space without obstruction. The colour palette and choice of materials draw inspiration from the surrounding landscape, with natural finishes, stone, wood and white cement used to add an authentic sense of character. The pool serves as a central hub of each villa, allowing for a seamless experience between indoor and outdoor living.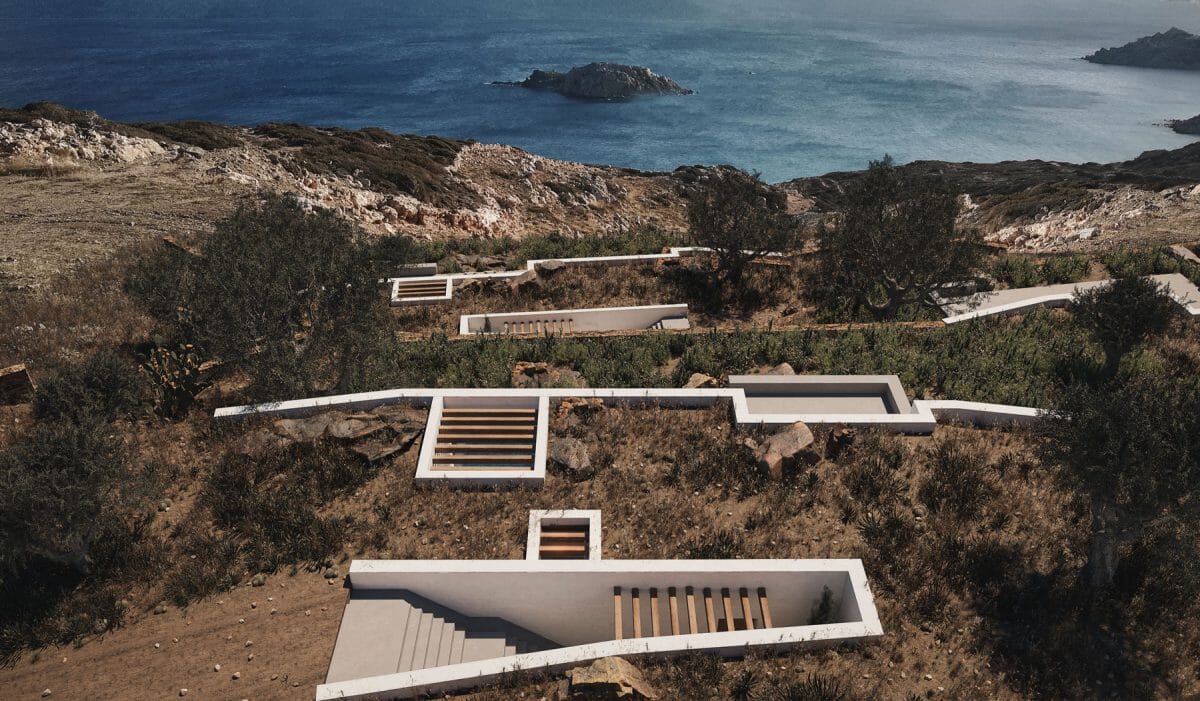 Learn more about Sheltered Villas.
Read about House of Sand, a minimalist masterpiece from Fran Silvestre Arquitectos.
---
---