Take white boxes, insert into an old building. The result: the ancient architecture of a historic chapel is revived for the 21st century and beyond.
This audacious imposition of ultra-contemporary design on a heritage structure really shouldn't work. That it does is a testament to the architects concerned. The success of their reimagining revives the debate on how best to use and renovate old buildings for our time.
This impressive project is known as 'The Waterdog' and is the work of Klaararchitectuur in Belgium. The chapel now houses their offices while at the same time retaining public spaces that anyone can visit.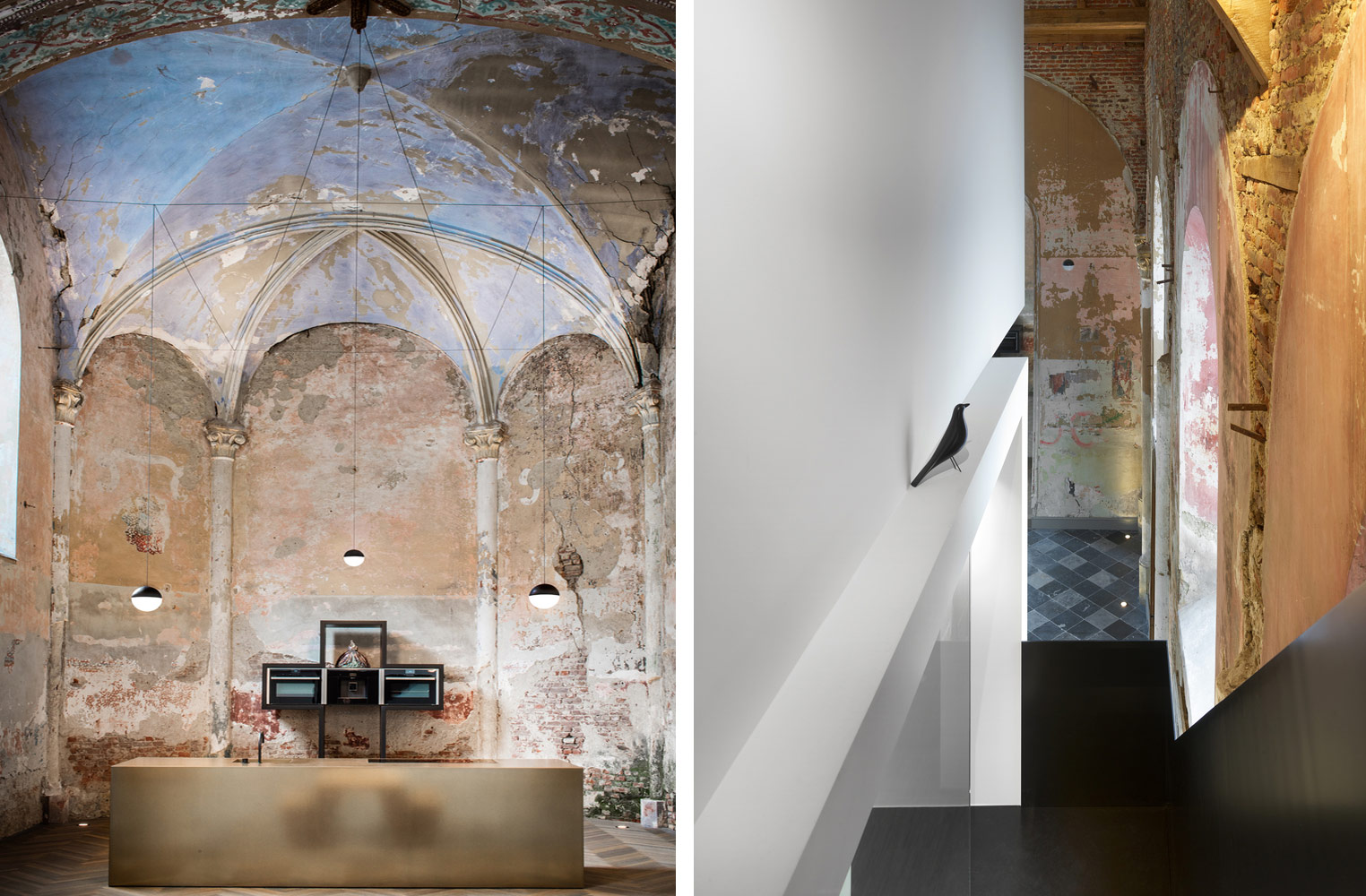 The first notion of just how radical this approach comes at you as soon as you approach the chapel. A rectangular white box defiantly pokes out from the roof celebrating the new and providing a counterpoint to the old.
Walk in and there, amid the stripped back soaring stonework, are three more white boxes, towering up to ancient wooden beams. These form the new offices of Klaararchitectuur. If at first, they resemble modernist alien invaders, it slowly becomes clear that they are part of a deftly imagined whole.
Details such as new pendant lamps also draw the eye, while the unfinished walls speak of hundreds of years of human habitation. Bare wooden benches accommodate visitors. The success of their approach here - bold to the very limit - shows how the old and new can happily co-exist in renewed structures.
All too frequently with renovated historic projects, architects - either of their own volition, pressured by clients or the requirements of a listed building - create extensions and additions that are deemed to be "in keeping" with the original.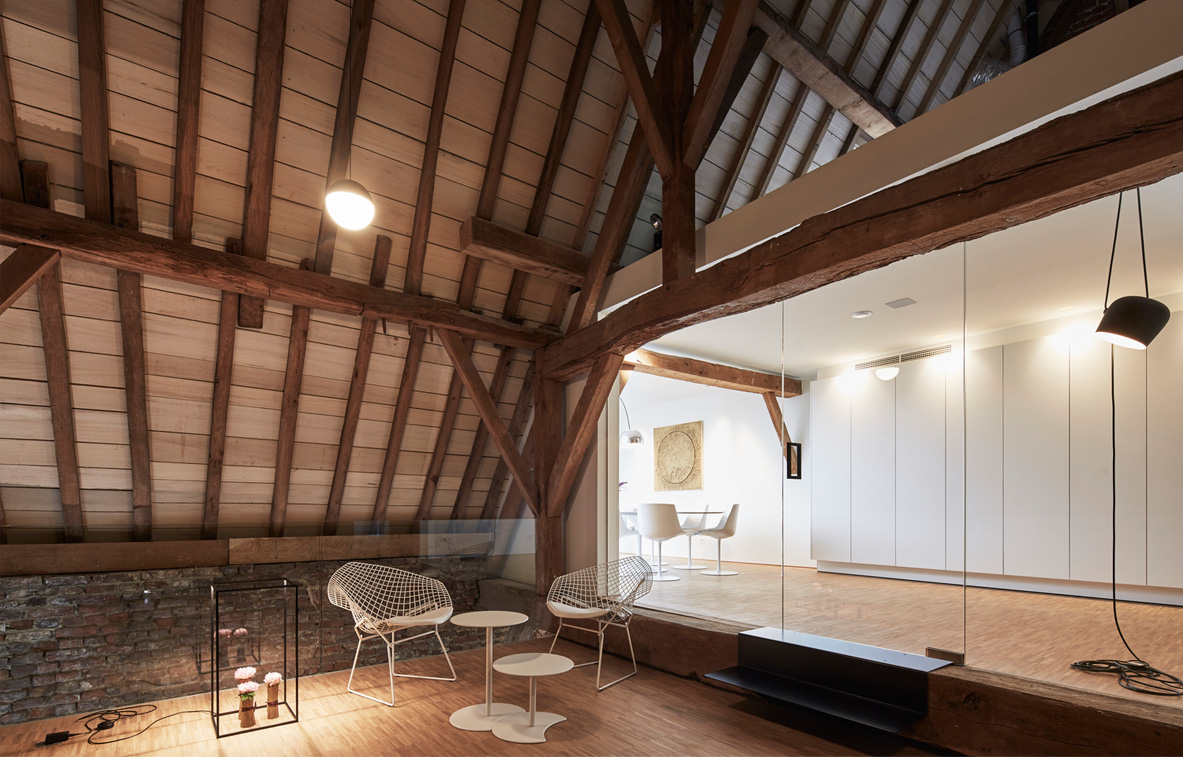 The danger with this apparently benign idea of respecting the original is that timid designs result. These, far from respecting the old building, can merely provide a tepid counterpoint. In contrast what Klaararchitectuur have done is to respect and celebrate the old by inserting the ultra-contemporary. It's a daring approach that we believe works triumphantly.