The Skateroom has shaken up the art world quite considerably over the last few years. By working with a range of the world's most famous artists – namely Messrs Andy Warhol, Ai Weiwei, Roger Ballen and Robin Rhode – the innovative social entrepreneurship continues to produce limited-edition skate art that you simply can't find anywhere else. Better still, you just don't know who The Skateroom will work with next. Well, for its latest batch of skateboard art, The Skateroom is teaming up with renowned creatives Jeremyville and Jean Jullien for its first series dedicated to graphics and illustration – the fields that have inspired both skate and DIY culture.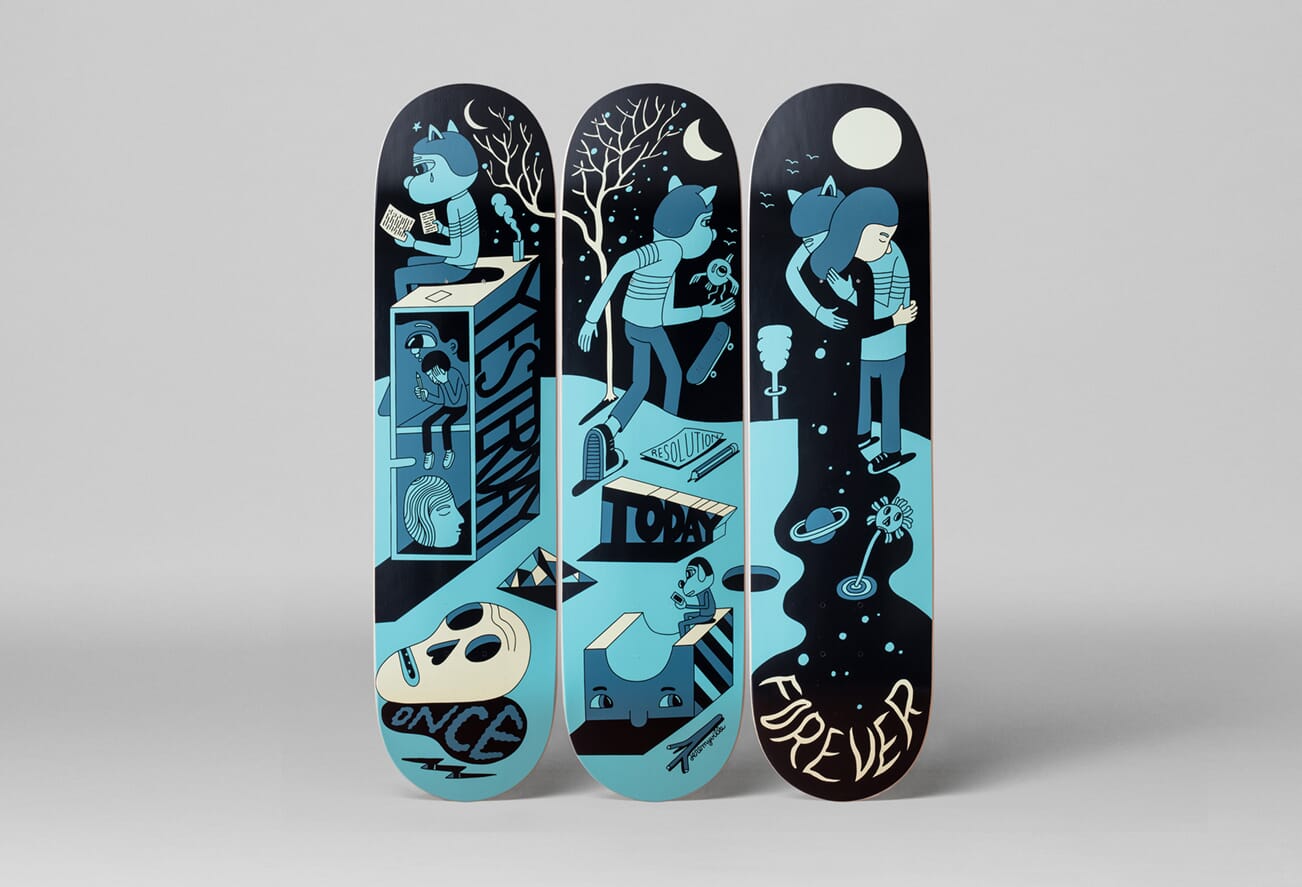 For The Skateroom's latest collaboration, the two illustrators have created entirely new works that carry their own signature style. New York-based artist Jeremyville and his comic paintings, murals and products are instantly recognisable, and for his The Skateroom design, 'Yesterday, Today, Forever and Eternity', Jeremyville says it "represents the four stages of our lives: struggle, resolution, growth and epiphany, and the overarching concept concerns itself with the answers that can come from positive action, discipline, vision and endurance."
Jeremyville is known for his youthful characters that encourage environmental action through the illustrations he produces. It's an aesthetic and story that is also reflected in London-based Jean Jullien's work, as the designer's trademark, brightly-hued characters are a means of personal calls to action, using humour and social commentary. Jean's The Skateroom collaboration, including 'The Triangle' and 'The Bowl,' is limited to just 75 pieces each, and touches on the overriding themes of anxiety and isolation amongst Jean's simple, illustrative styles.
As with previous collaborations, including Cheri Samba and Jean-Michel Basquiat, The Skatetoom works together with Skateistan, an international NGO, to donate 10% of the turnover to the support of social projects empowering children around the world.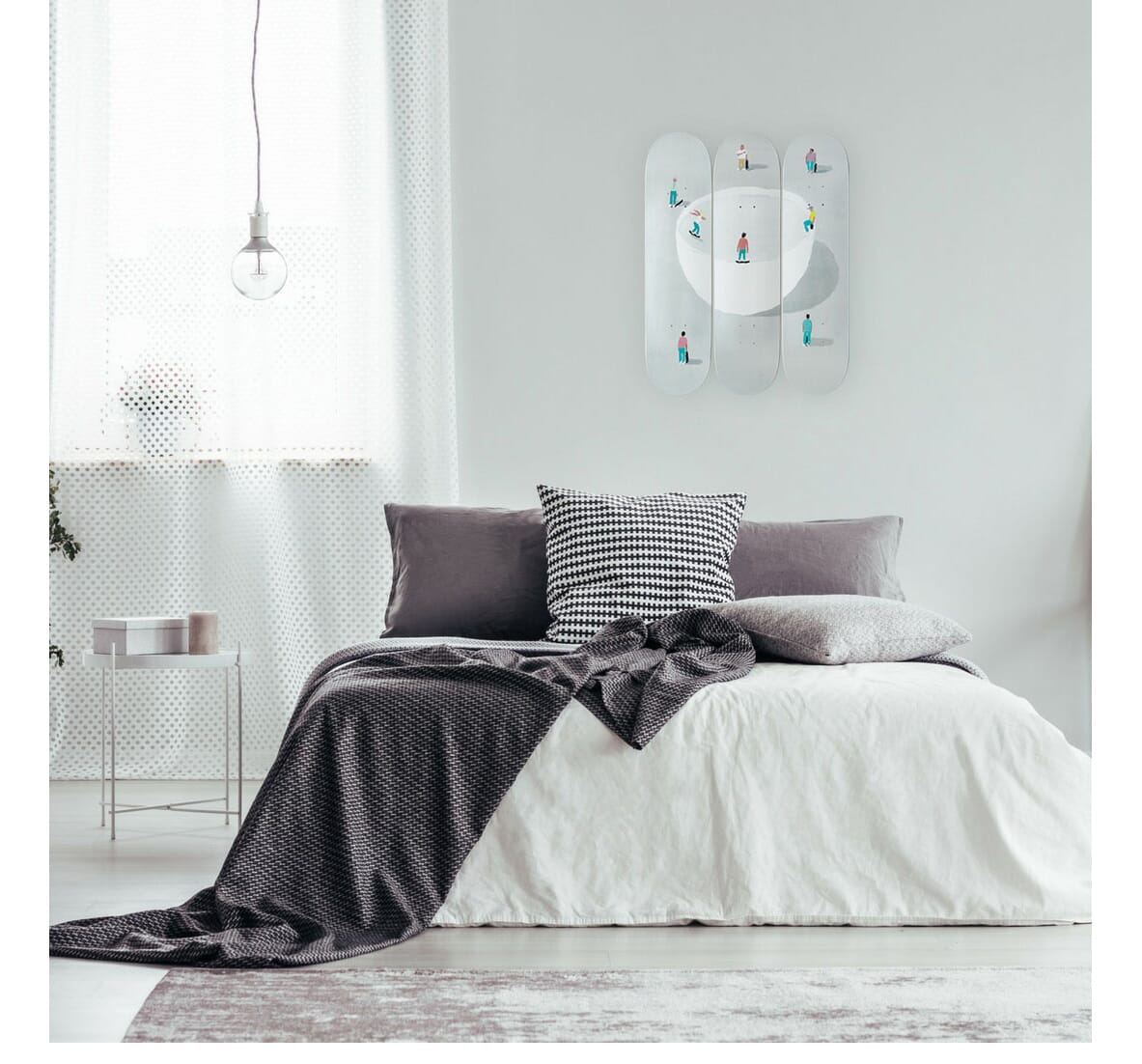 Shop and explore The Skateroom collection at OPUMO.
Looking for even more contemporary art? Then check out the latest releases from Tishk Barazanji.