"The moment you cheat for the sake of beauty; you know you're an artist." – David Hockney
This exclusive collection of brightly coloured sunshine furniture by independent Fresh design studio Smarin will make its debut at the Centre Pompidou's David Hockney retrospective.
The range includes a lounge chair with a footrest as well as an updated take on the deck chair which is all grouped together under the title of 'La Schaise' – and each piece of furniture features its own soft elastic straps that are wrapped around simple tubular steel frameworks.
The coloured metal supports are reminiscent of the vibrant shades used in many of Hockney's famous swimming pool paintings, which he completed during the 1960's and 70's. All the pieces in the La Schaise collection are envisaged as more comfortable alternatives to traditional outdoor furniture, with the seats specifically designed to improve bad sitting habits. "I focussed on the feeling of the body," Smarin founder Stephanie Marin told Dezeen. "And made a seat which allows the body to be unrestrained and find a natural position for the back, the muscles and for blood circulation."
"The mechanics of the body's functions and movements is an essential matter for me, and that's is why this furniture is so minimal. The chairs follow the body, instead of having the body adapting itself," Marin added.
Alongside furniture, Smarin has also created a floor lamp, which comes in two heights and features a circular light disk that is supported by a trio of long legs.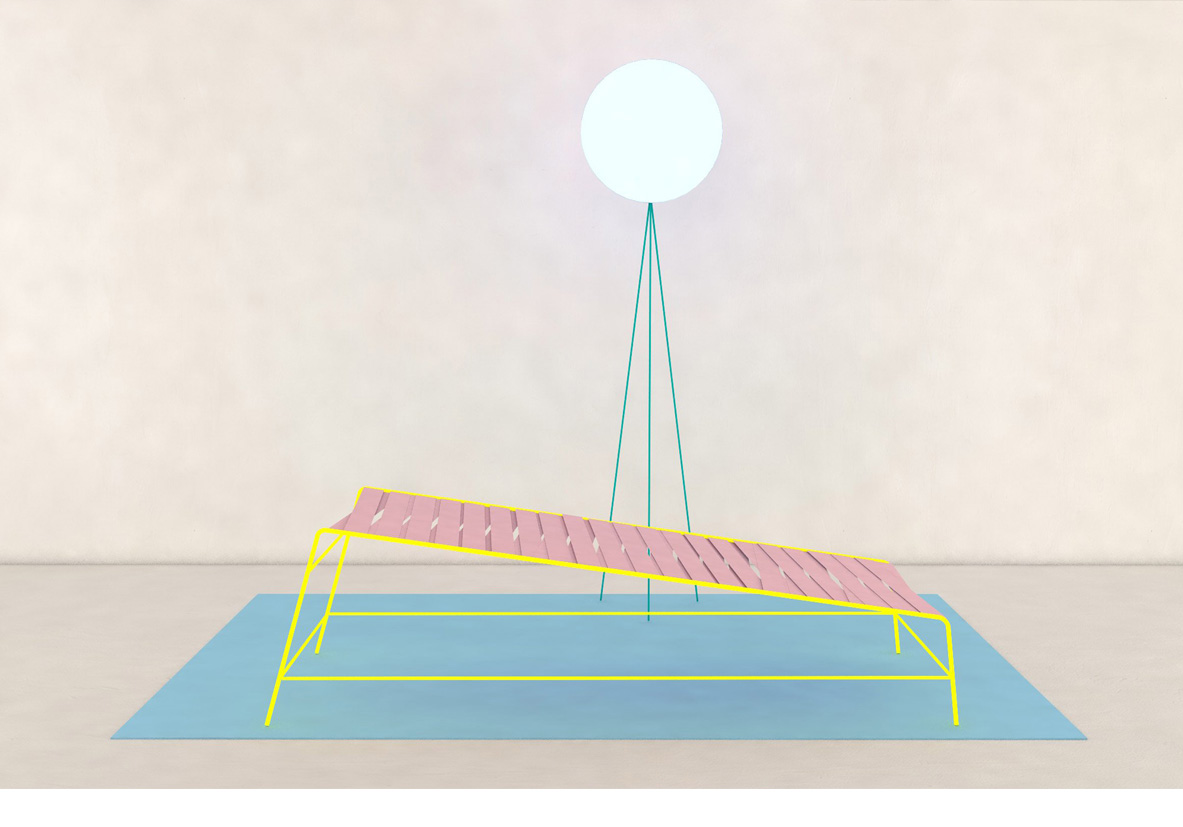 The entire collection will be shown exclusively at the Centre Pompidou's David Hockney exhibition – which was originally shown at London's Tate Britain – until 4th September 2017. While the entire La Schaise collection is due to launch in January 2018.