Oscar Niemeyer, who is perhaps the best advocator of-all to call upon, famously predicted that concrete 'was the only way to go' in regards to the future of modern architecture – mainly down to the 'artistic capability of reinforced concrete being so fantastic.'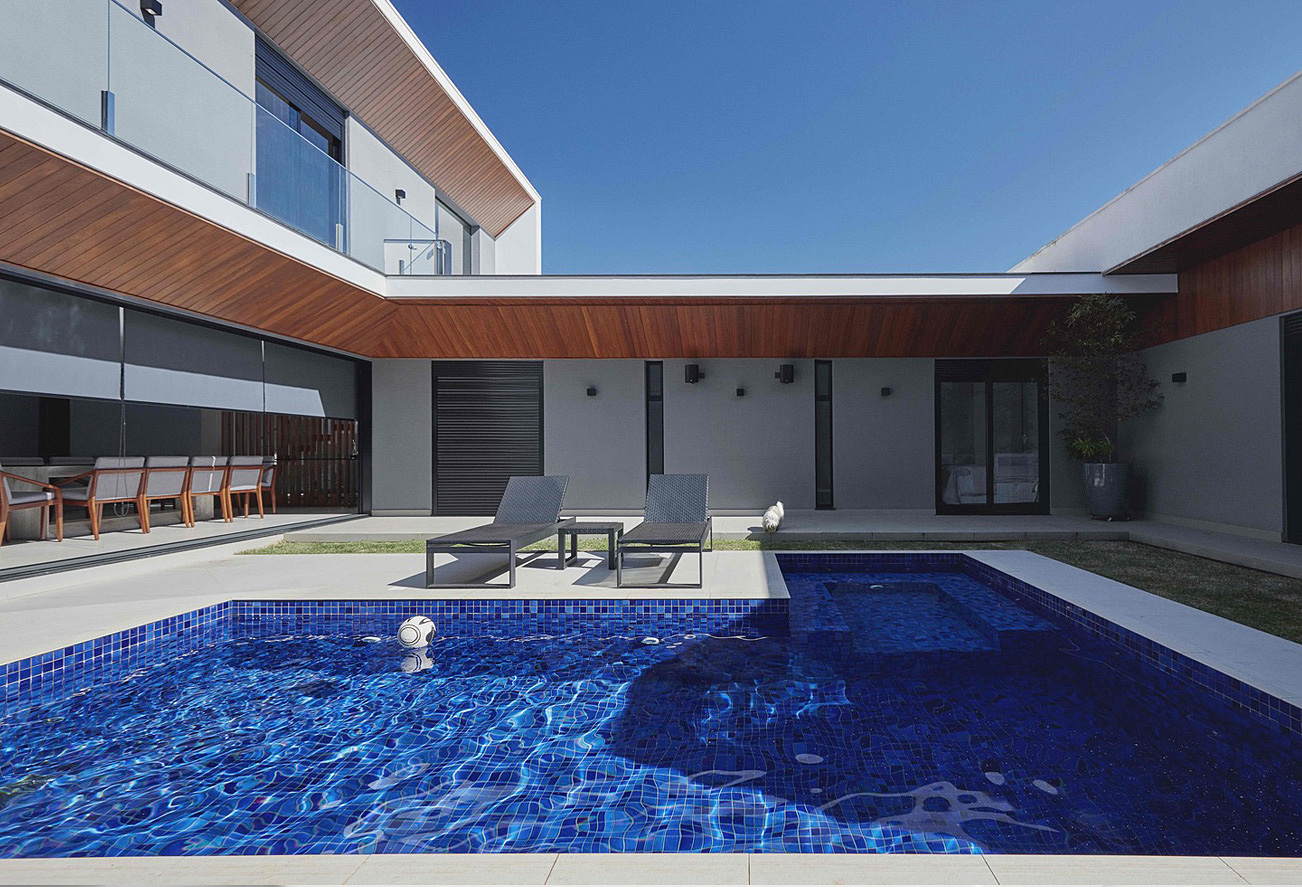 As the Niemeyer expected, the uniform aesthetic and functionality of concrete has come to define a whole host of projects and the entire movement of so-called 'modern minimalism.' The reality is that it is everywhere, but that still doesn't mean a project which has a concrete heart cannot cause a surprise.
The Cumaru House, by Raffo Arquitetura, Brazil, is an intuitive, modern take on the traditional suburban home. In a composition of volumes and plans, the building fits between openings and closings, respecting the functional needs of the family and the natural characteristics of the surroundings. Above all, the main functions of the house are concentrated on a single plan, providing a single floor home with an abundance of natural lighting and ventilation that is complemented by a central pool.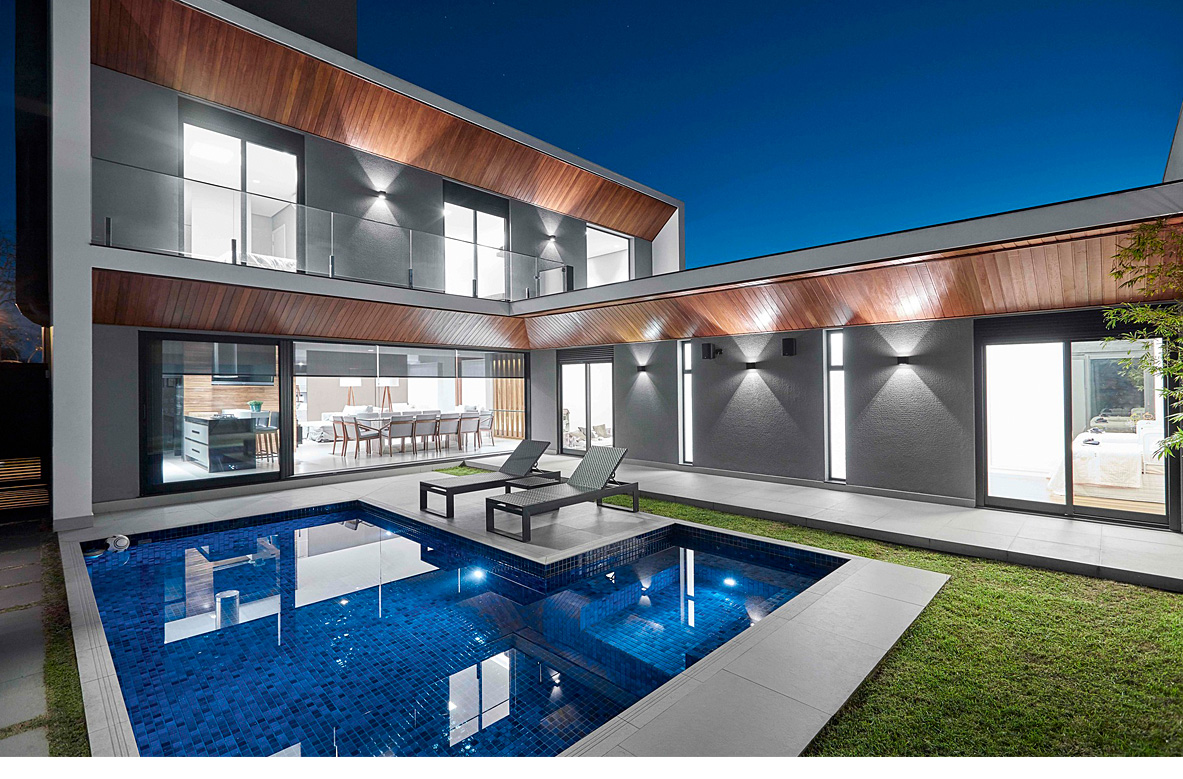 The overbearing, guard-like structure and the position of the house not only provides the family maintained privacy, but it has bene allied to the best use of natural energies, capturing morning sunlight and dominant ventilation. What is more, a large upper horizontal opening on the façade works as a large natural lamp over the social areas of the house, allowing natural light during daytime and highlighting the sculptural lines of the house at the night. But the build is not entirely dominated by its concrete and Cumaru wood façade, as through the same opening on the upper floor, you're able to look over the beautiful canopy of trees and the southern area of Londrina.
Photography by Marcos Fertonani