A stark concrete block adjoins traditional island cottages to create a striking seaside retreat. This ambitious rebuild was achieved in just 60 days - including the design - for a Chinese television programme.
You'd imagine that corners would have been cut, that this project would be built mostly for its visual impact on television. Architects Evolution Design had other plans. They wanted to fuse past, present and future into a highly contemporary piece of pioneering design.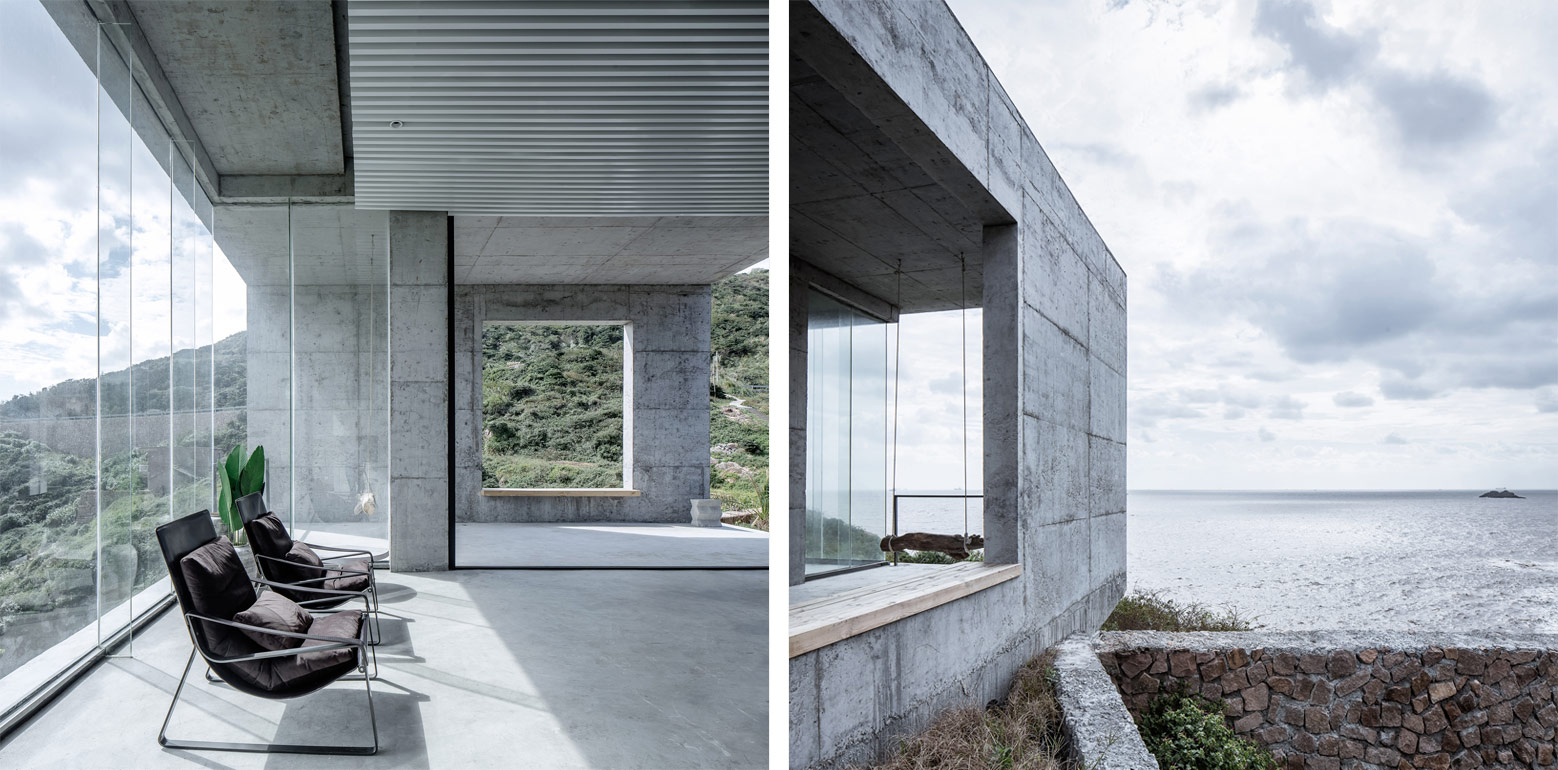 The starting point was two traditional, half-ruined, houses on an island in the Zhoushan archipelago. The view was potentially breathtaking but the raw material wasn't promising.
Evolution Design kept the exterior structure of the two houses and added a large rectangular concrete block. The result should be incongruous, but instead celebrates both the old and the new.
The new building is a living area that's glazed on two sides, showcasing those spectacular sea views from its cliff-top location. The minimalist finish makes no compromises to the adjoining old buildings and in doing so celebrates the vernacular architecture.
The two original cottages now house the bedrooms, with new roofs in traditional style exposing their beams. New windows look out to sea, while concrete floors provide a link between old and new.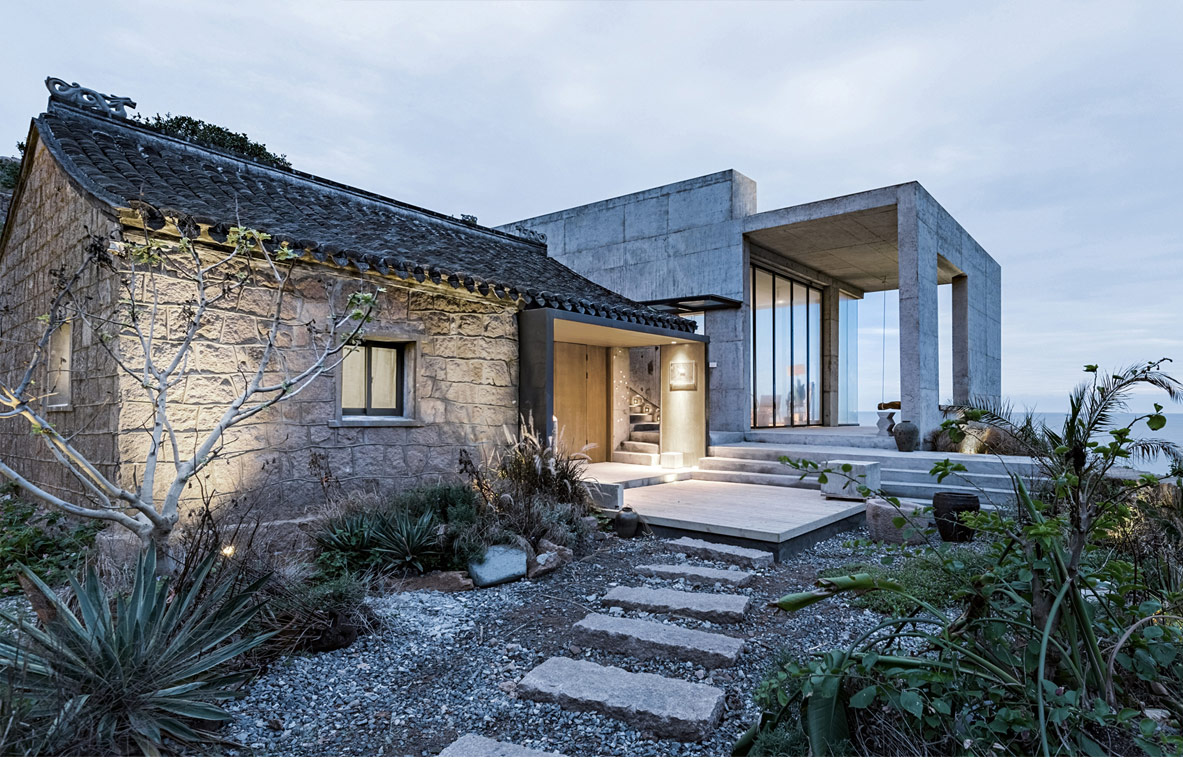 A cosy living area in one of the old houses has a pitched glass roof with retractable blinds, again respecting the past while celebrating the future. Overall, the architects speak of their "pure, low-key, reserved" approach. Achieved, on all counts.