Commissioned by an active family with two young sons, Sturgeon Lake House was designed by Stephane Leblanc Architects as an escape from living in the busy city of Toronto. Moving to the southern shore of Sturgeon Lake in central Ontario gave the family more space, particularly for their sons.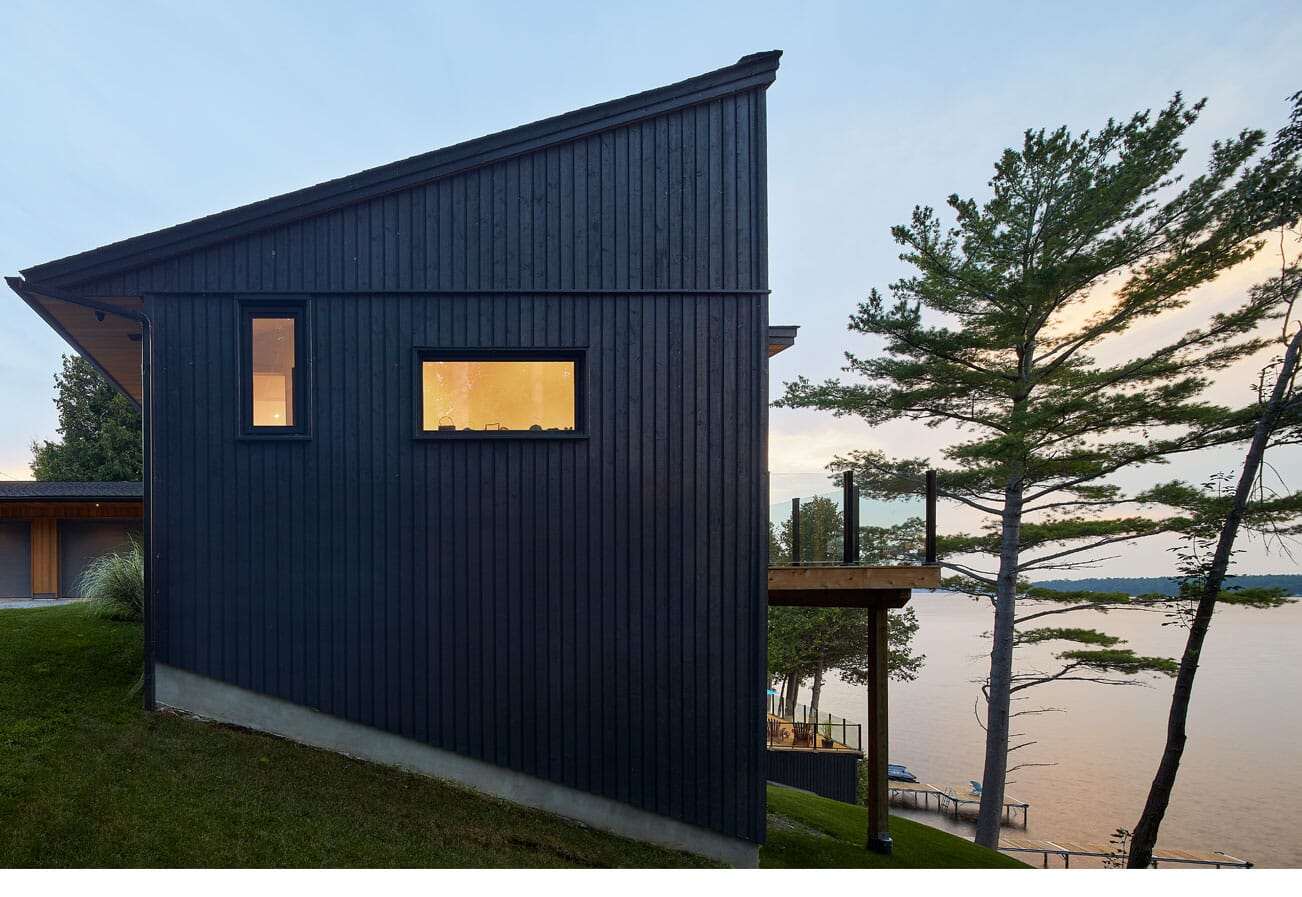 Sturgeon Lake House offers dramatic views of the lake but, positioned on a steep slope to the water's edge, challenged the architects when it came to siting and construction. In order to deal with these challenges, the architects placed the house into the slope itself.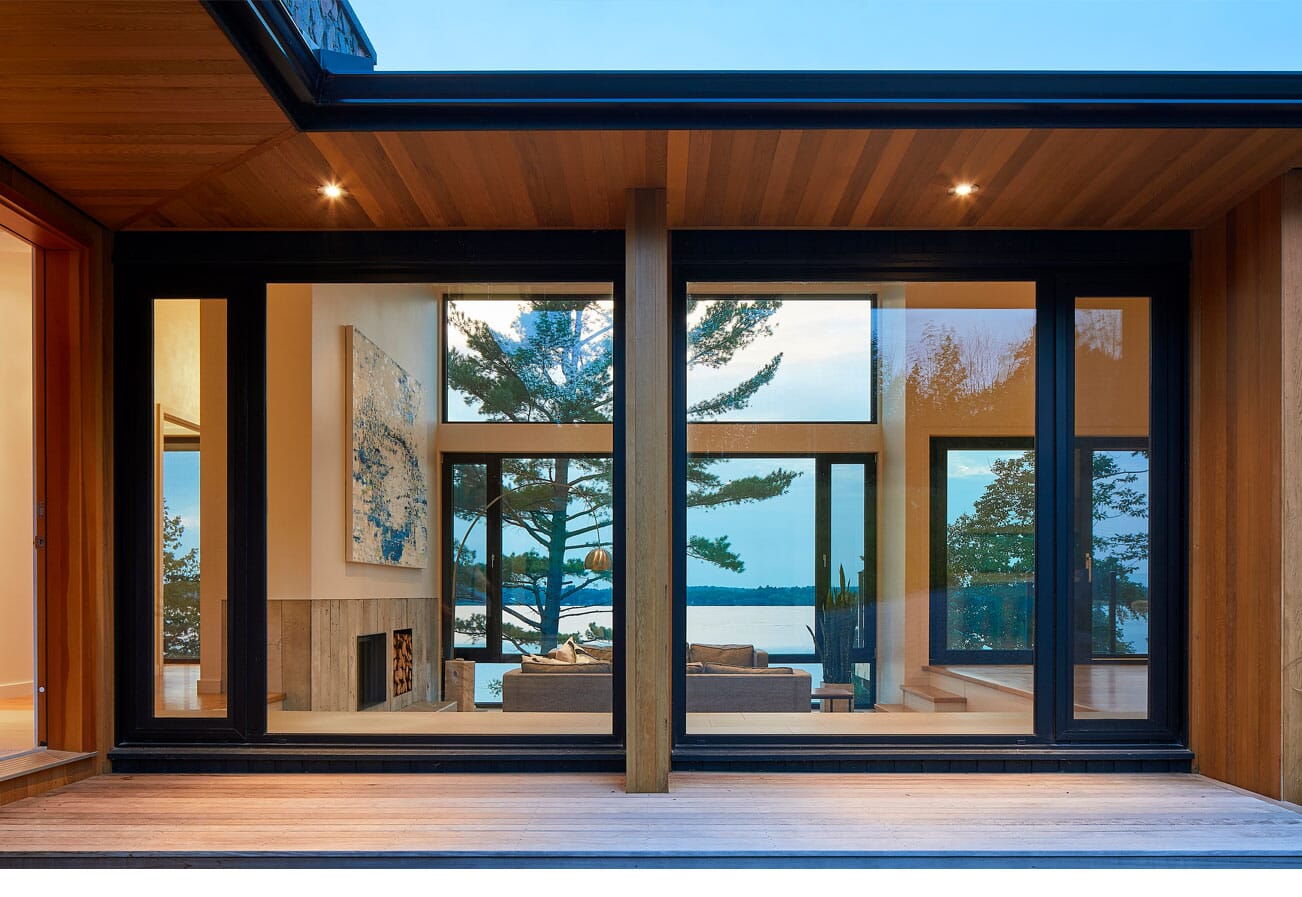 When approached from the road, the house has a low, modest profile, appearing as a one-storey, L-shaped property. At the juncture of the two wings are two large windows which open up the facade and afford views through the house to the lake beyond. From the lake's side, the house is more imposing as the two-storey height can be seen.
The main living spaces of Sturgeon Lake House are situated along a slim volume that runs parallel to the shore, offering lake views from every room. The volume that runs perpendicularly to the shore houses the garage, laundry and storage spaces as well as anchoring the 300 sq.m. property to the hillside.
The main entry to the home is on the upper level, accessed from the sheltered entry courtyard formed the the angled wings of the house. From the lower level, it's possible to walk out at grade, metres from the lake's edge.