Project name: Summerhouse Solviken | Location: Mölle, Sweden | Completed: 2018 | Architect: Johan Sundberg Arkitektur
While Summerhouse Solviken may look as though it stands alone in the canopy of remote woodland, it actually stands just metres from the nearby street. Situated on a steep slope, Johan Sundberg's project is lifted from the ground, level with the treetops, by twelve steel pillars. The elevated structure of Summerhouse Solviken emphasises the views from the property as well as distancing it from the public street.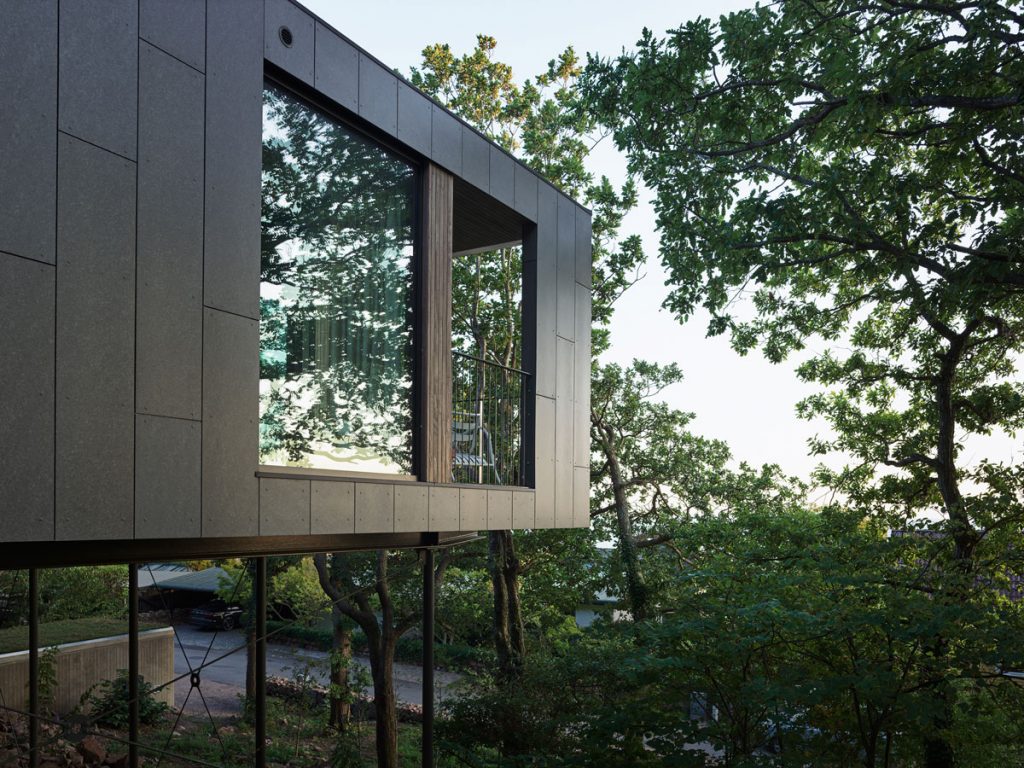 A long staircase leads up Summerhouse Solviken's steep plot from street level. The top of these stairs meets a large balcony that runs along two of the property's facades and offers views from the outward-facing side. The kitchen, living room and one of the three bedrooms are organised along this balcony, separated by large sliding glass doors.
Not only does Summerhouse Solviken appear suspended in the tree canopy, the colour scheme within and to the exterior of the project further disguises it in nature. Using the range of natural greens and browns of the surrounding woods, the design blends in respectfully with its environment. Facade boards, balcony railings and visible parts of the load-bearing structure are set in dark green while the frames of the doors and windows are powder-coated in black.
---
---
Summerhouse Solviken shows the power of design in altering our perceptions. From photographs taken from the road, this home appears to be situated in a far off woodland, miles from civilisation but in reality, it's only metres from neighbouring properties.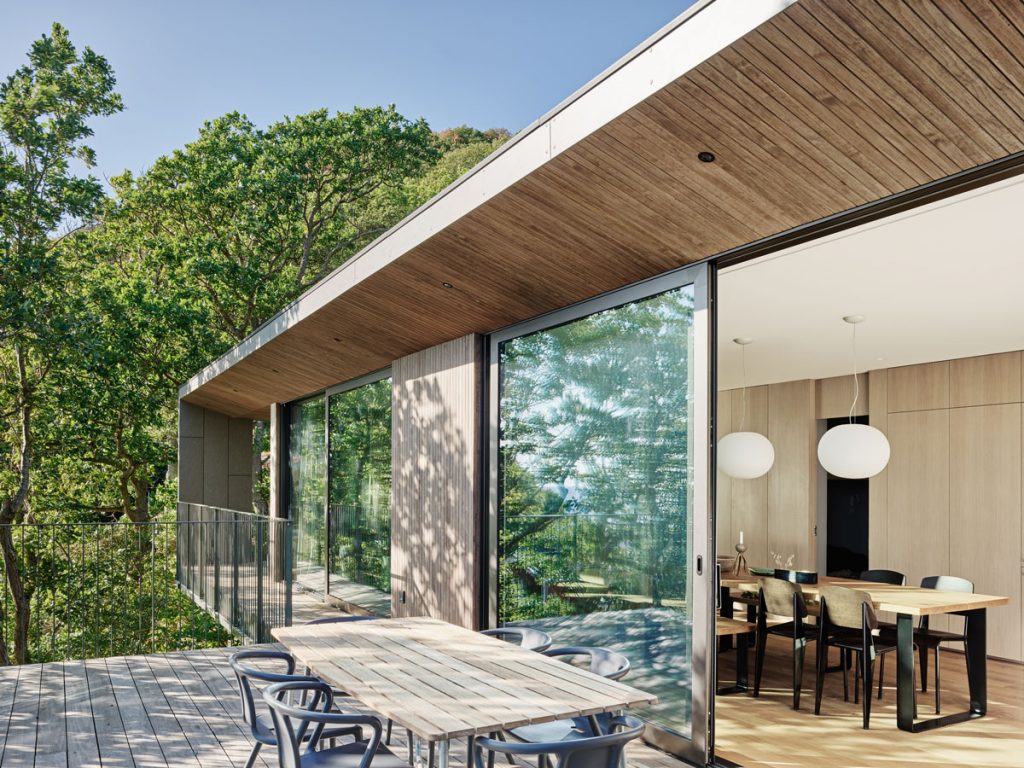 Photography by Peo Olsson.
Turmhaus Tirol really is situated in the wilderness. Take the tour now.
---
---