It's often said that a selection of luxury staples is all you will ever need and that is invariably true. After all, it was Hardy Amies who said "a man should look as if he has bought his clothes with intelligence, put them on with care and then forgotten all about them." What he of course is referring to is buying well, buying clever; purchasing timeless essentials that can mould to any mood and any occasion.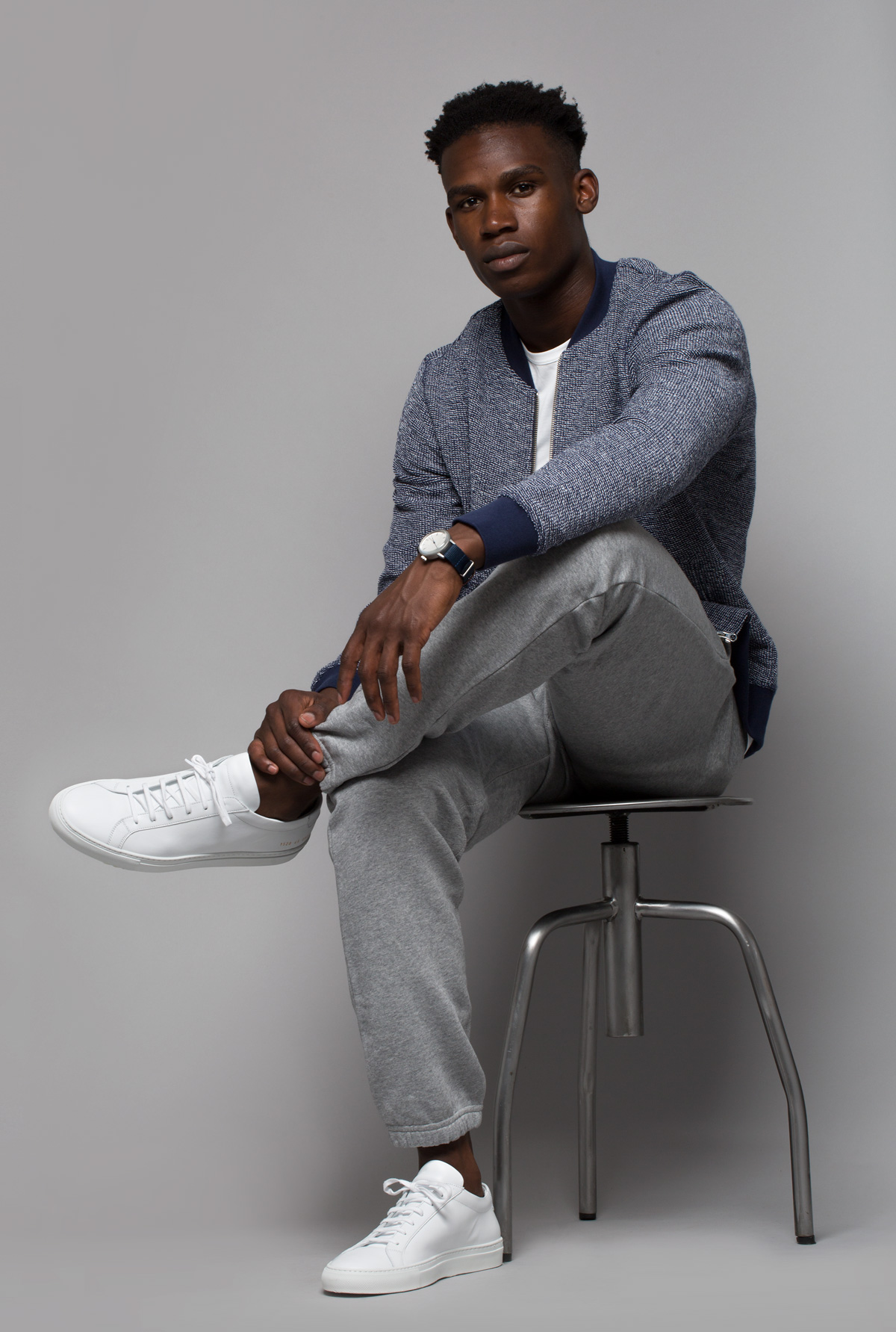 Although the term of 'staple' or 'essential' appears so easy it remains so illusive, for instance –when do you decide what plain white shirt is best or which array of t-shirts represents the best value? Thankfully Sunspel has the answer. Founded in 1860, Sunspel has grown to become one of the world's finest menswear outfitters. The first company to introduce the boxer short to the UK, the brand has since grown to become the premium provider of luxury wardrobe essentials - each individually crafted from the finest materials with a careful attention to detail.
And so your search for the perfect selection of essentials can now stop. Check out our top picks from the latest Sunspel collection to discover this seasons must-have 'Wardrobe Essentials'.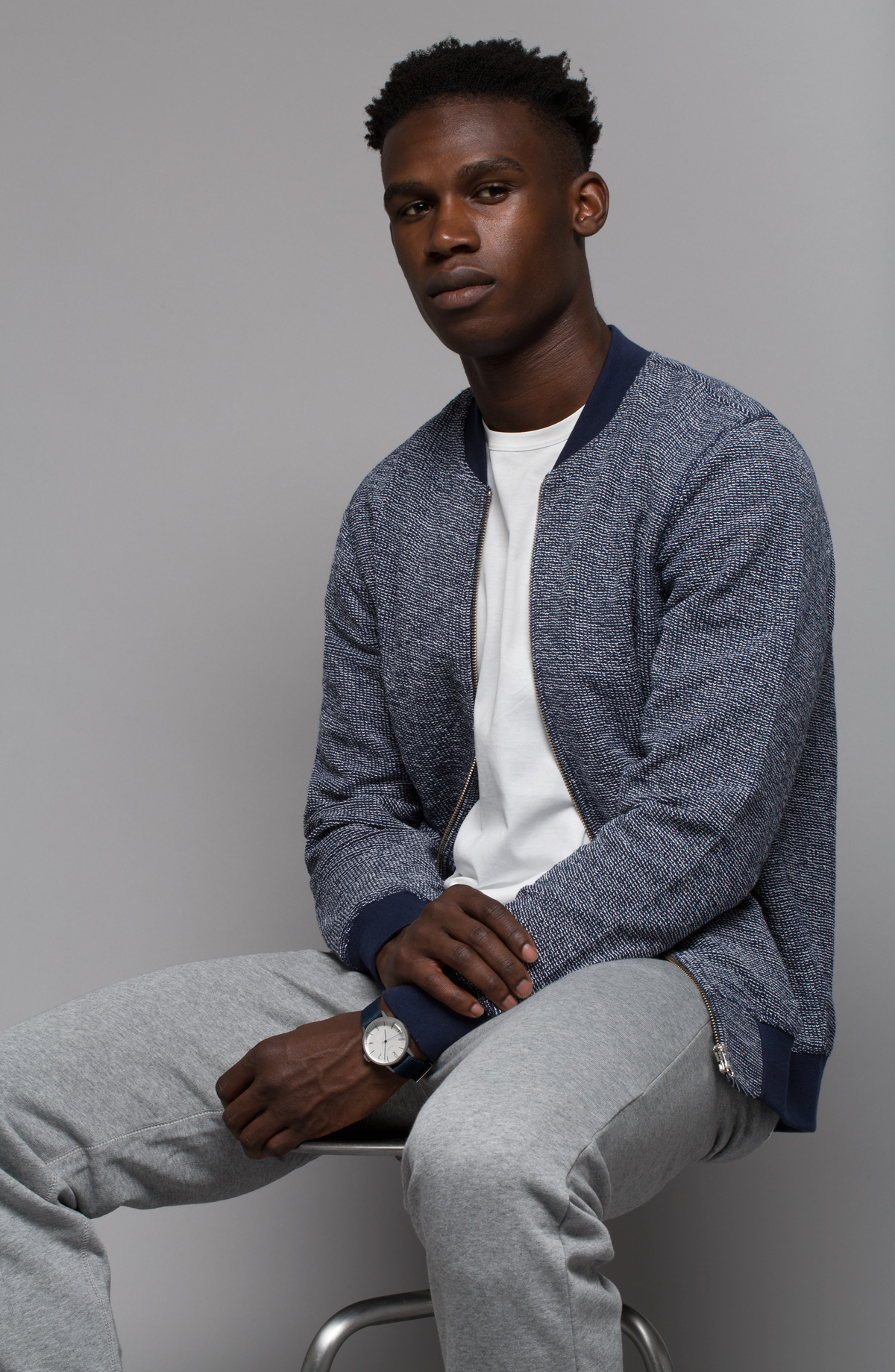 Sunspel Navy White Loopback Bomber Jacket
A 21st century update on an essential silhouette. Sunspel have reimagined the bomber in their own loopback fabric, reversed to reveal intricate detailing in navy and white. Ribbed at waist and neck the jacket is, as you'd expect from these perfectionists, meticulously finished.
Sunspel White Crew Neck T-Shirt
Sunspel add their unique deluxe feel to a basic piece with this fine jersey cotton t-shirt. Crew neck cut is classically 1950s with all the heritage of a company that's been making t-shirts since its founding. Form follows function perfection in a t-shirt.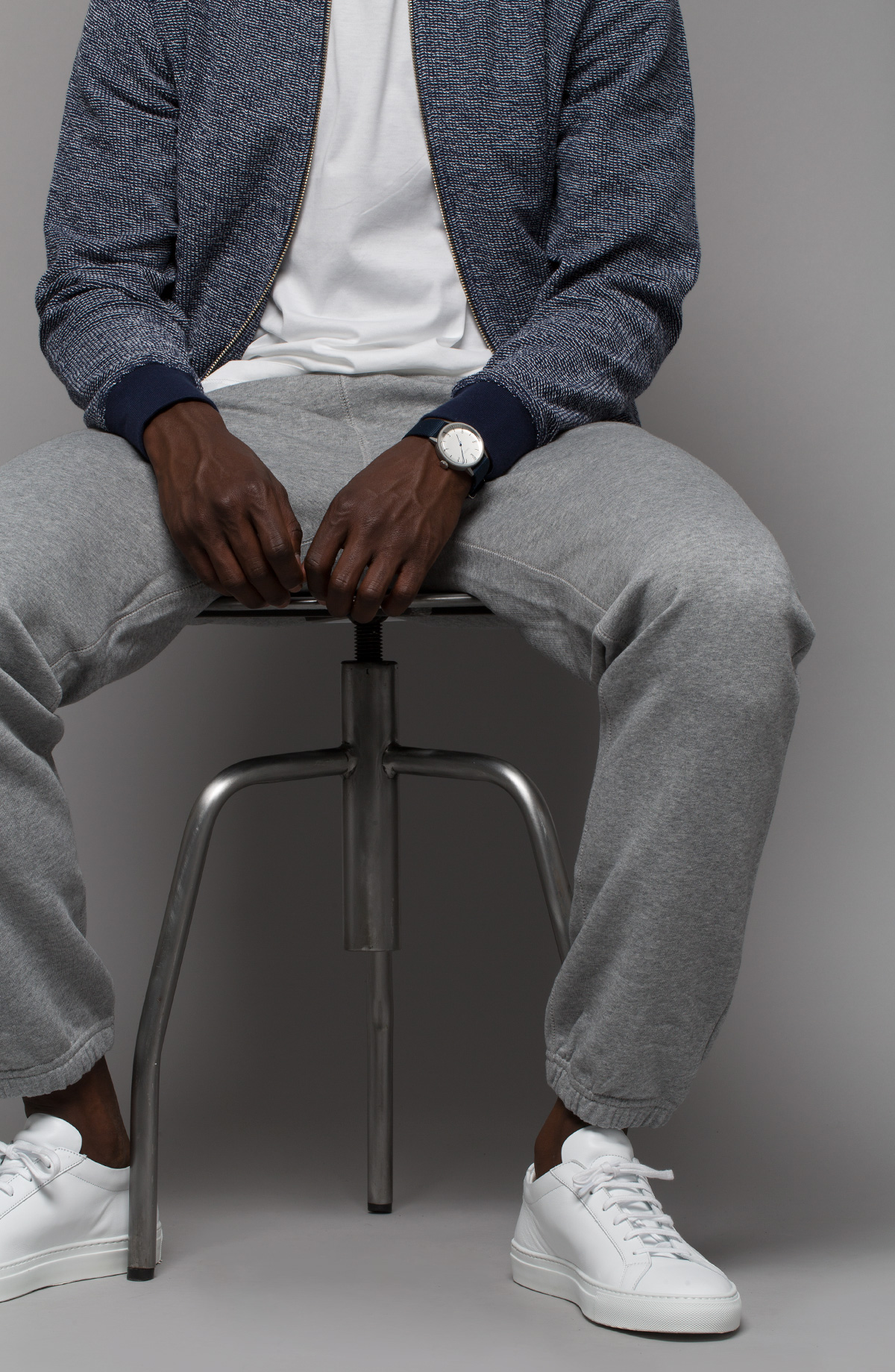 Men's Loopback Cotton Track Pant in Grey Melange
Sunspel are renowned for their loopback cotton, updated from archive garments for maximum luxury against the skin. That makes their cotton track pant equally ideal for lounging at home or out for an espresso on a laid-back Saturday.
White / Navy Pin Stripe Classic Boxer Shorts
Sunspel introduced the boxer short to Britain in 1947, after the company's boss visited New York. Naturally Sunspel's craftsmen had their own take on the US design and these 100% long staple cotton boxer shorts in low key pin stripe feature double-turned seams for maximum comfort. A wardrobe classic.
Shop the entire Sunspel collection online at OPUMO.