If any motor garage embodies its location perfectly, Upcycle Moto garage is it. We can't decide whether it's the bikes themselves or the photo shoots that take place on winding, sun-drenched Californian roads. It's probably a bit of both. Engineer Johnny Nguyen has returned with another beach-road cruiser, this time in the shape of a stripped-back 1981 Suzuki GS650 GL.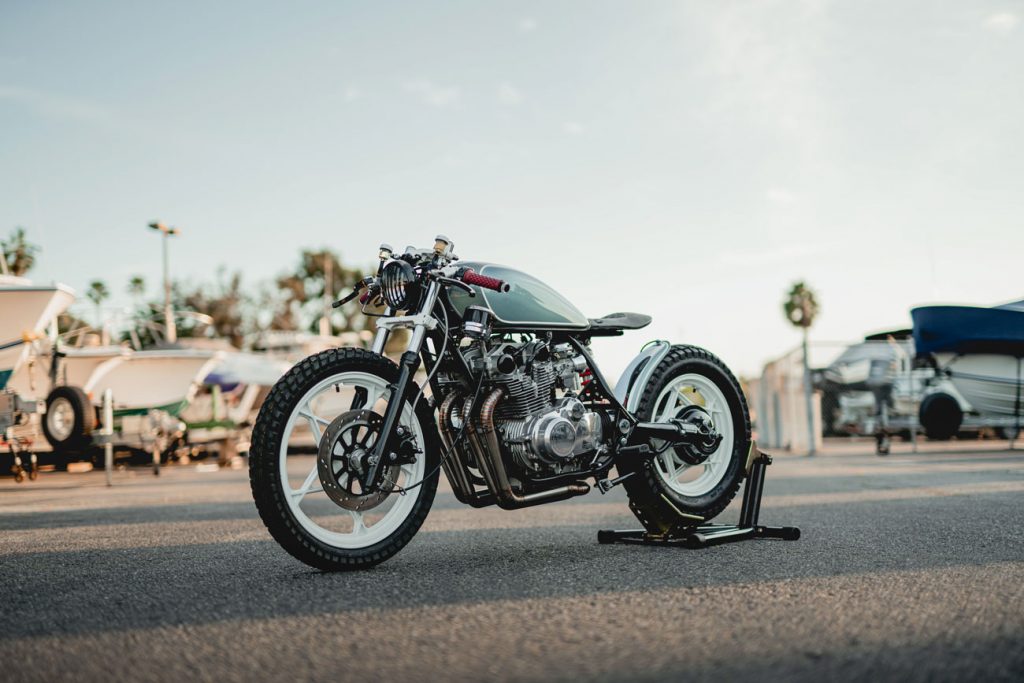 One thing that we love about this project is that it wasn't a commission, this Suzuki GS650 GL is a completely personal project, so it's a distillation of Johnny's creativity and style.
The intention for this bike wasn't to make a profit, from the beginning, Johnny wanted to create "A fun and aggressive bike to ride up and down the SoCal coastline".
The Suzuki GS650 GL is not a simple starting point by any means. The odd silhouette features swept-back bars, a teardrop tank, double seat and a rear wheel that's smaller than the front. Johnny, looking for aggression, began by shifting the weight of the bike by dropping the forks by 3 inches.
---
---
Johnny has fulfilled the sporty, aggressive style while keeping the Suzuki GS650 GL decidedly clean and minimal which is not an easy feat. One of the key's to this simplicity was the cockpit. All wired around a Motogadget m.unit, clip-on handlebars rest on a trimmed-down top yoke and feature CNC Racing levers and a set of bar-end indicators. Perhaps the most innovative aspect of the bike is its headlight which has been mounted upside down. This tucks the light in tighter to keep everything tidy.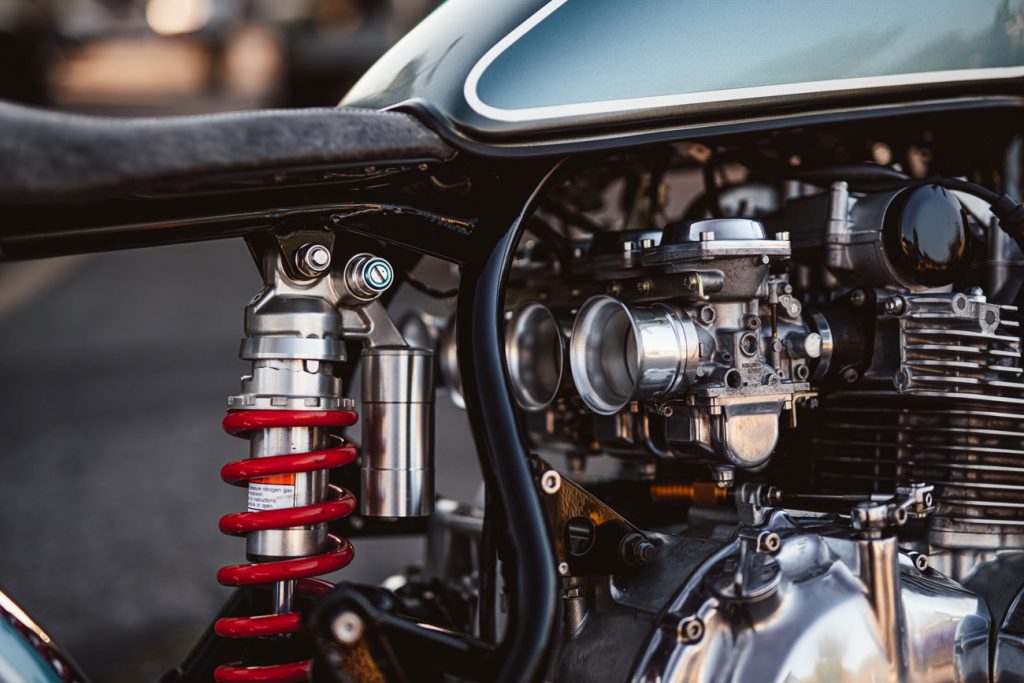 Stay up to date with Upcycle Motor Garage.
Take a peek at these California-ready Twin BMW R100s by Upcycle Motor Garage.
---
---