The tradition of modern Scandinavian design emerged during the 1930s. The style emphasised functionality and simplicity, aiming to unite people with their home environments. Scandinavian design also stressed the importance of durability, not only in terms of quality but through clean, timeless design. Since the 1930s, Scandinavian style has exploded in popularity, growing to encompass not only furniture but clothing, architecture, interior design and even art. Each of these offshoots abides by the values of timelessness, simplicity and functionality. When it comes to art, Nordic design manifests itself in bold lines against simple backdrops – proof that less is indeed more. We're heading to the creative grounds of Sweden to shine a spotlight on two brands making some of the best wall art prints for the home. 
Peytil
Peytil is a Stockholm-based project founded by designer and illustrator Eitil Thorén Due. Peytil art prints take inspiration from multiple, diverse sources. One distinctive inspiration source is graffiti. Peytil work features a spontaneity and rawness associated with street art which, against a white background, has great impact. Eitil combines traditional painting with modern digital tools to give his work a contemporary twist.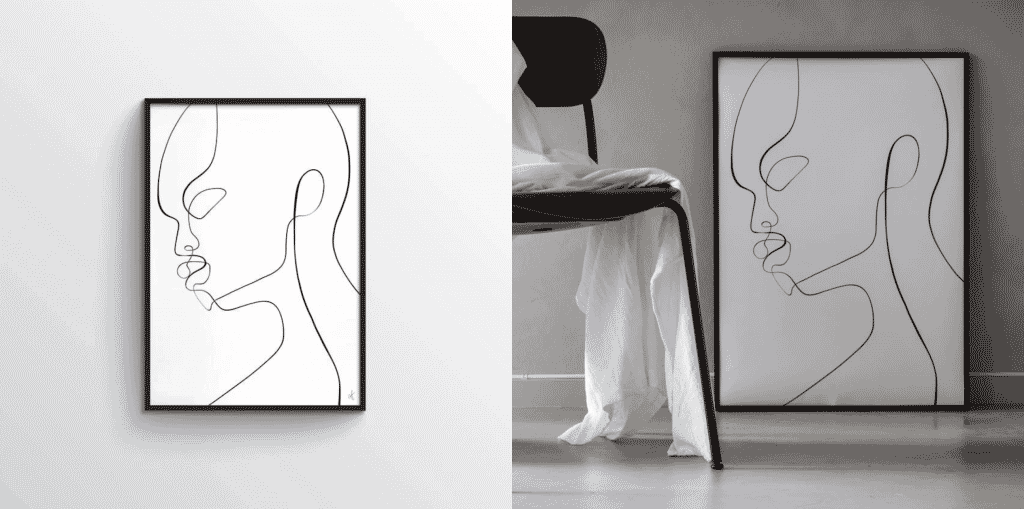 Peytil Headline Print
One of the most striking art prints in Peytil's collection is Headline Print. Framed wall art almost always packs a punch, but the sparseness of the flowing lines that make up this portrait complement a black frame perfectly. This giclée print is made on high-quality 250g matte paper and fits all standard frames.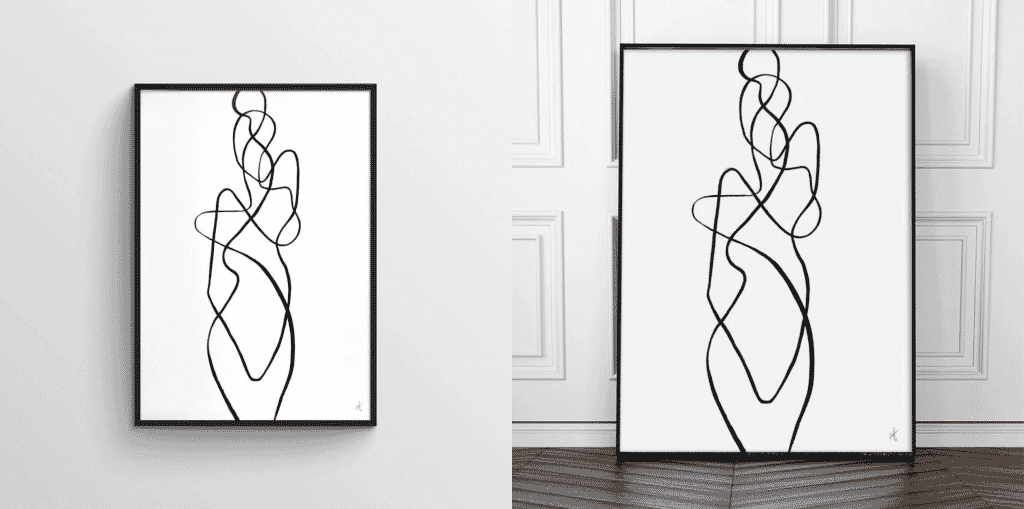 Peytil Vivian Print 
Peytil's Vivian Print displays another of Eitil's largest inspirations: sculpture. Although made up of fluid lines, Vivian Print feels solid, as though it's been crafted from stone. The still life retains a sense of dynamism thanks to the interplay between the lines that snake horizontally through the centre of the matte paper.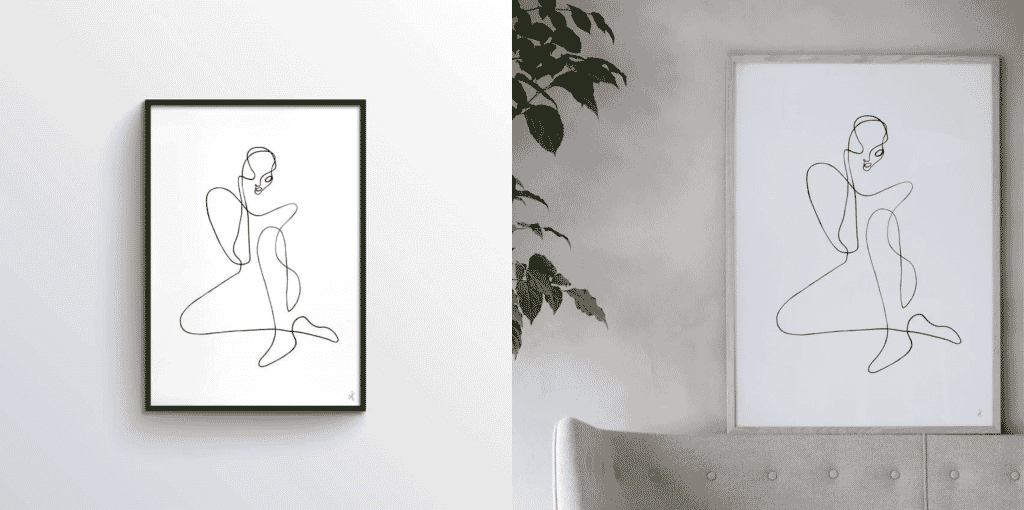 Peytil Harmony Print
One of Peytil's most popular prints, and for good reason, is Harmony Print. This piece shows Eitil's talent for picking out the crucial lines in an image. Building an artwork from a handful of lines is no easy feat but Eitil succeeds time and time again in not only depicting a moment, but lending it a sense of movement.
---
---
Wall of Art
Wall of Art takes a different stance to Peytil. While Peytil produces its own prints, Wall of Art acts as the art gallery of the future. Using a shared passion for art and interior design, founders Annika and Nicklas offer a platform to exhibit and sell the work of young artists, many of whom are sharing their work for the first time. Wall of Art's collection comprises a wide range of styles thanks to the variety of artists that the studio represents. Styles range from abstract paintings to graphic design and photography so there's guaranteed to be something for every interior.
Wall of Art Heavy Chest
Painted by Josefin Holmgren, this piece entitled Heavy Chest is simple but makes an impact. The contrast between the visible brush strokes in deep black and the off-white background makes this print a head turner. The artist says of this piece: "All moments will pass, but they are still a part of life. This is a digital painting of the human body and the life that it is part of – my main source of inspiration."
Wall of Art We Are Sleeping
Another work by Josefin Holmgren, We Are Sleeping shows the possibilities that using just a few lines on a canvas present. The sparseness of this print puts more power in the hands of the viewer, asking you to make your own conclusions about what it depicts. While you figure that out, you can simply appreciate the composition of the piece. 
Wall of Art Beige
Anna Johansson's Beige is a mixture of digital watercolour, acrylic and colouring pencil. Together, these techniques lightly fill up the canvas-coloured backdrop in a display of varied scribblings and doodles over which a simple but striking representation of a human face lies. This art print offers a sense of immediacy to a room, the faint doodles show the process behind the work, as though the art is being made right in front of you.
---
---
Shop all art prints at OPUMO.
Still undecided? Read up on how to transform your interiors using just art prints.
---
---