One of our favourite exhibitions over the past month saw Iranian artist Mehdi Ghadyanloo take over Howard Griffin Gallery's Ambika P3 Space in Marylebone.
Mehdi Ghadyanloo, who is best known for his utopian and philosophical paintings that interrogate universal human precepts such as fear, hope and loss, showcased his latest work as part of the three-day exhibition titled 'Spaces of Hope'.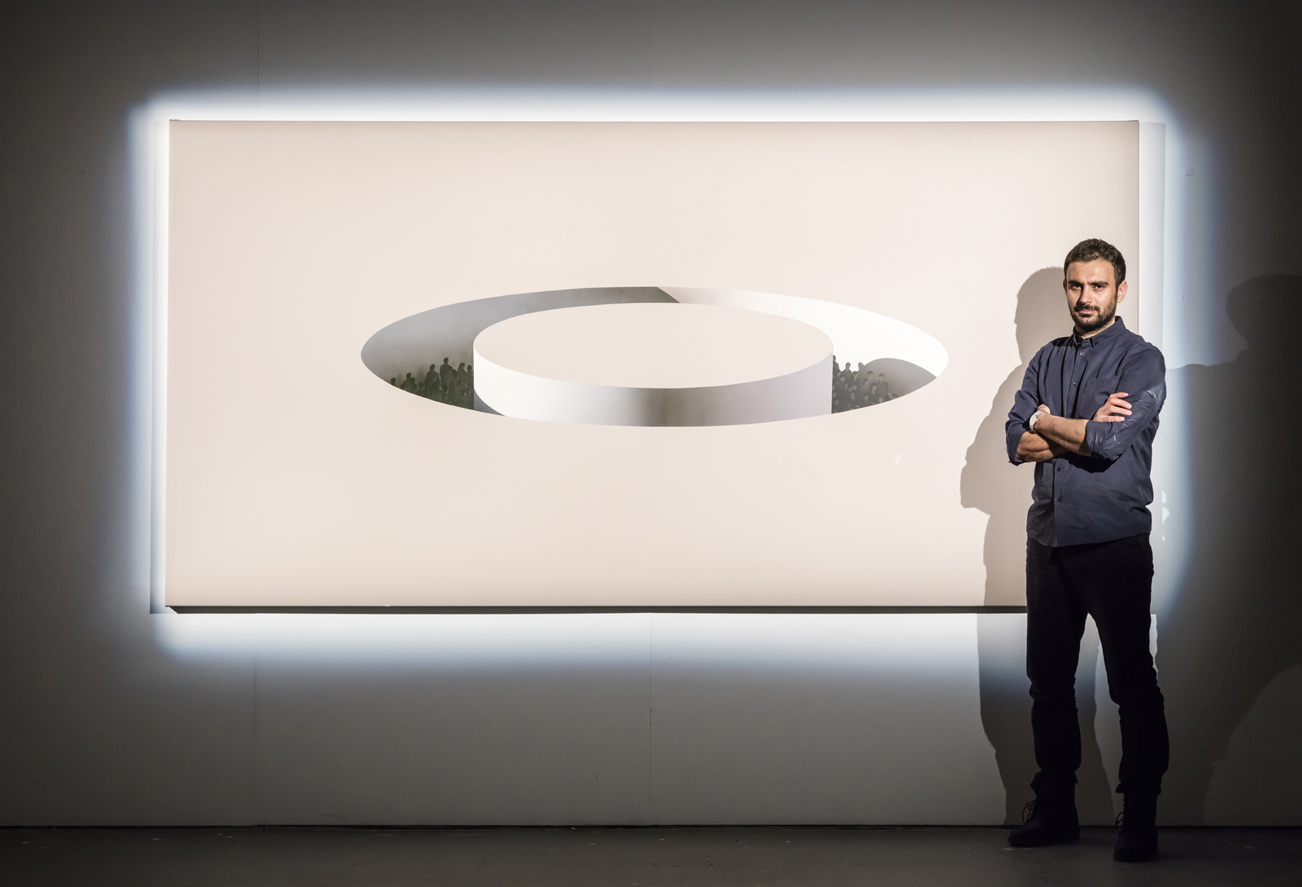 Ghadyanloo's work is heavy influenced by the architecture of 20th century modernists like Le Corbusier and their utopian visions. In many of his paintings, architectural volumes are placed in abstract landscapes and contrasted against coloured backgrounds, while others feature more detail including the use of shadows, light, people and mass sculpture to contribute to the stronger architectural feeling amongst each piece.
Check out a few of our favourite pieces from the exhibit above and be sure to visit Howard Griffin Gallery website to stay up to date with the most exciting exhibitions in London.
Photographer Marcus Peel.