On our search to find the best interiors from around the world we recently stumbled across the work of Henrik Nero – and it's safe to say we haven't had to look elsewhere for inspiration since.
Based in Sweden, Henrik Nero is a real estate photographer and interior designer from Stockholm, who offers a unique range of home styling that aims to represent the best of Scandinavia alongside some of the finest designers across Europe. One of our favourite projects, Styrmansgaten 5, represents Nero's customisable, unique styling that not only appeals to his own style, but it appeals to the needs and preferences of a growing audience too.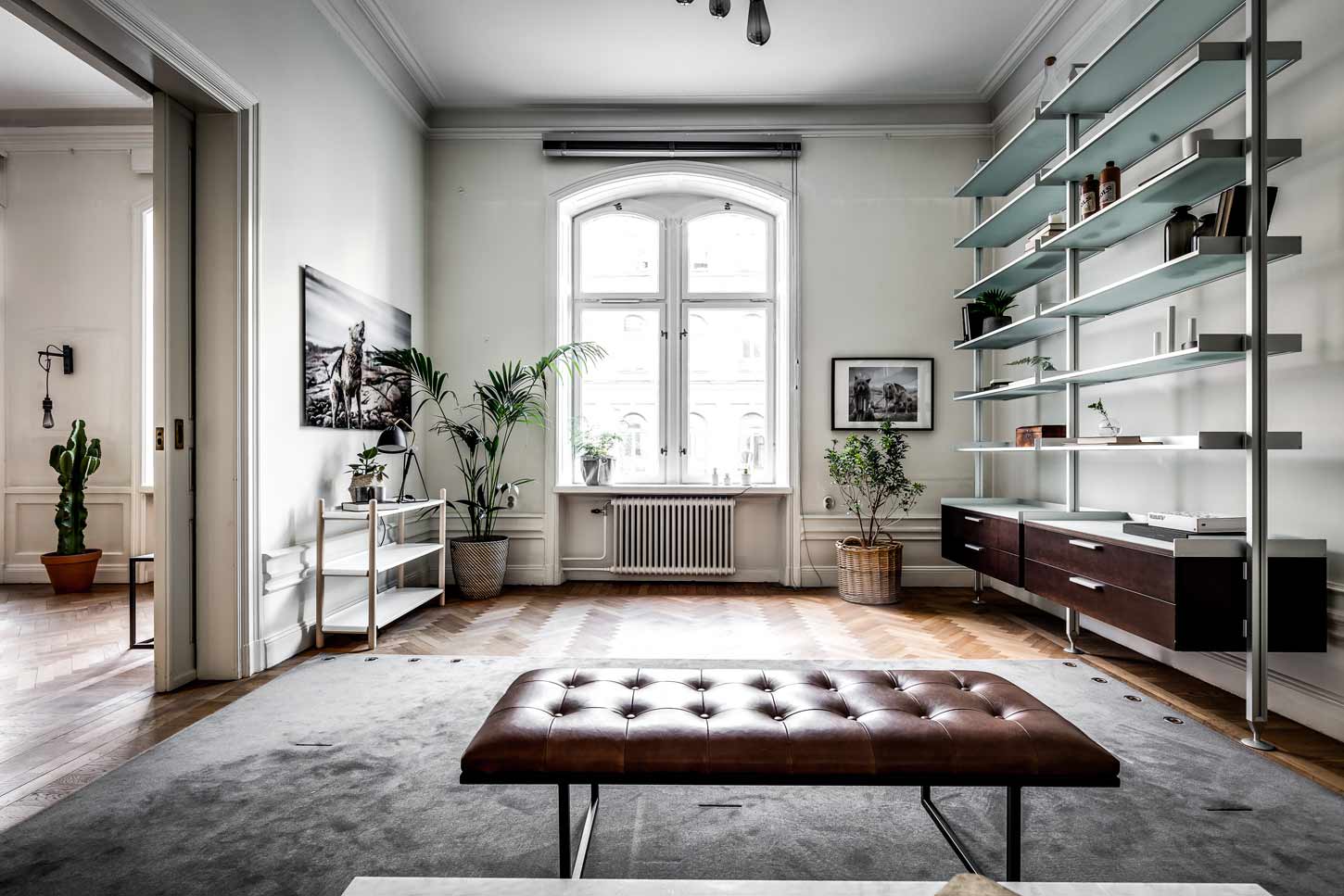 Nero's work often blends a variety of different influences, and Styrmansgatan 5, is no different as the bright white walls and parquet flooring creates a sharp contrast to separate the interior in a very sophisticated, minimalistic way. The natural material choices and the industrial finishes and lighting providing by Buster + Punch also connect the interior through new colours, shapes and angles.
Take a tour of Styrmansgatan 5 in the image gallery above and visit the Henrik Nero website and Instagram for even more interior inspiration.