Copenhagen has an abundance of showrooms and shared spaces that the rest of the world enviously look to for the slightest bit of interior inspiration – but one stands in a category of its own.
Minimal furniture and homeware brand Menu opened its multi-functional showroom in the heart of the Danish capital last year, and since its launch it has become one of the most sought-after retail spots in the city.
Designed by Norm Architects, the new Menu Space – which functions as a showroom, office, café and co-working space – spans over 700-square-metres and operates as a place 'for great ideas, beautiful design, powerful concepts and inspiration as well as openness, knowledge sharing, co-working and collaborations.'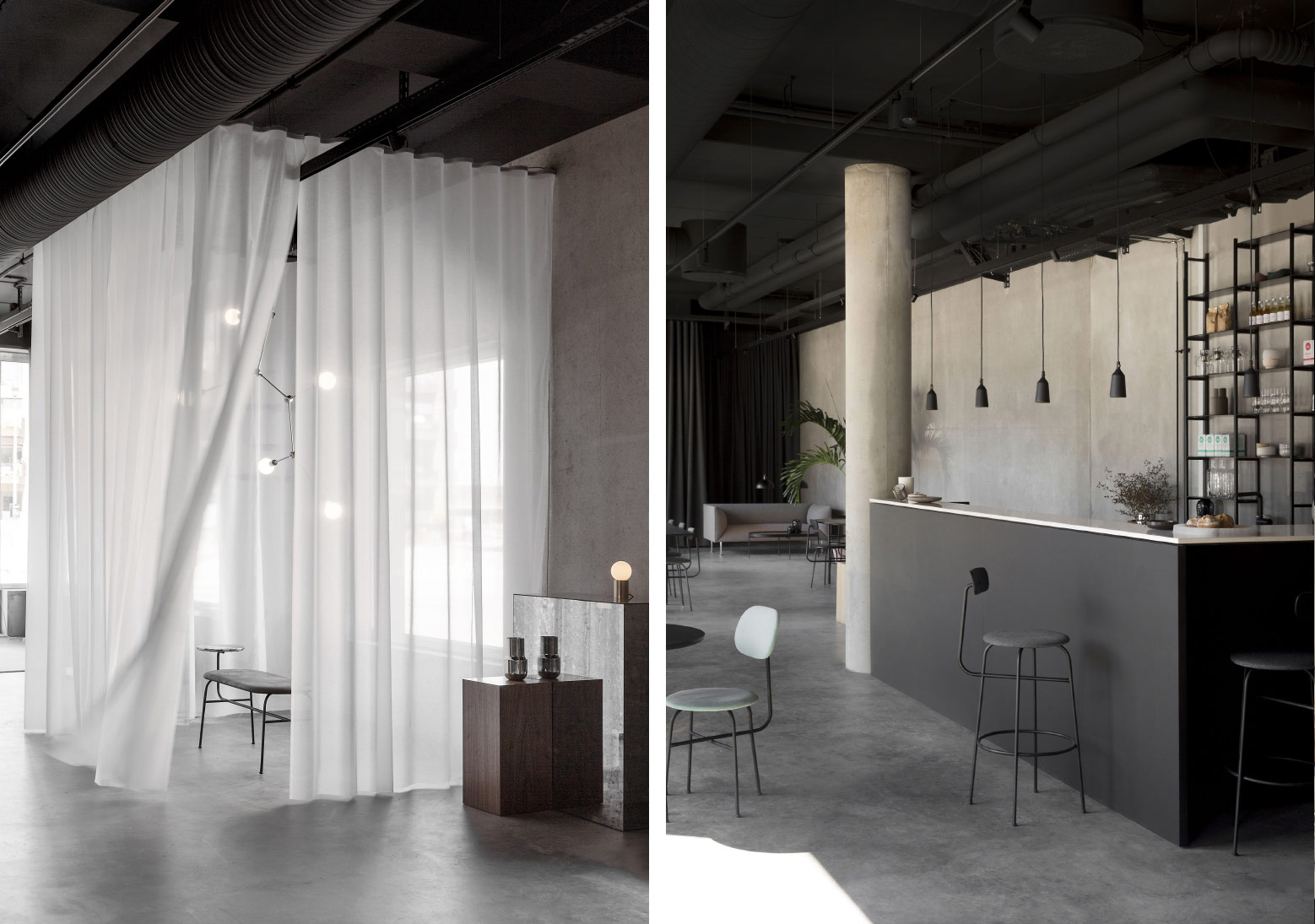 Based near the tranquil waters of Nordhavn in Copenhagen, the Menu Space is open to the public, which means, as well as acting as a working space for the Menu team, you can stop by for a coffee, meeting or have a browse of Menu's new designs in person.
The novel approach to design also stretches into the interior. The impeccably formed Menu Space takes cues from the surrounding neighbourhood by utilising concrete, steel and other durable materials, which lend the space a heavy industrial character. Menu's refined homeware objects and accessories fill every inch of the room, adding a touch of elegance, to create a beautiful contrast of raw and polished textures.
Take a tour of the Menu Space in the image gallery above and shop the latest Menu collection at OPUMO.
The Menu Space can be found at Hamborg plads 2, 2150 Nordhavn, Denmark and its open weekdays 8.00 – 16.00
All images courtesy Menu.
Shop Menu at OPUMO.