Resembling the appearance of a large sheet of paper that has been bent and folded into shape, the 1300 square metre Rock House in Kuwait is formed of reinforced concrete with recessed openings to ensure privacy and shade.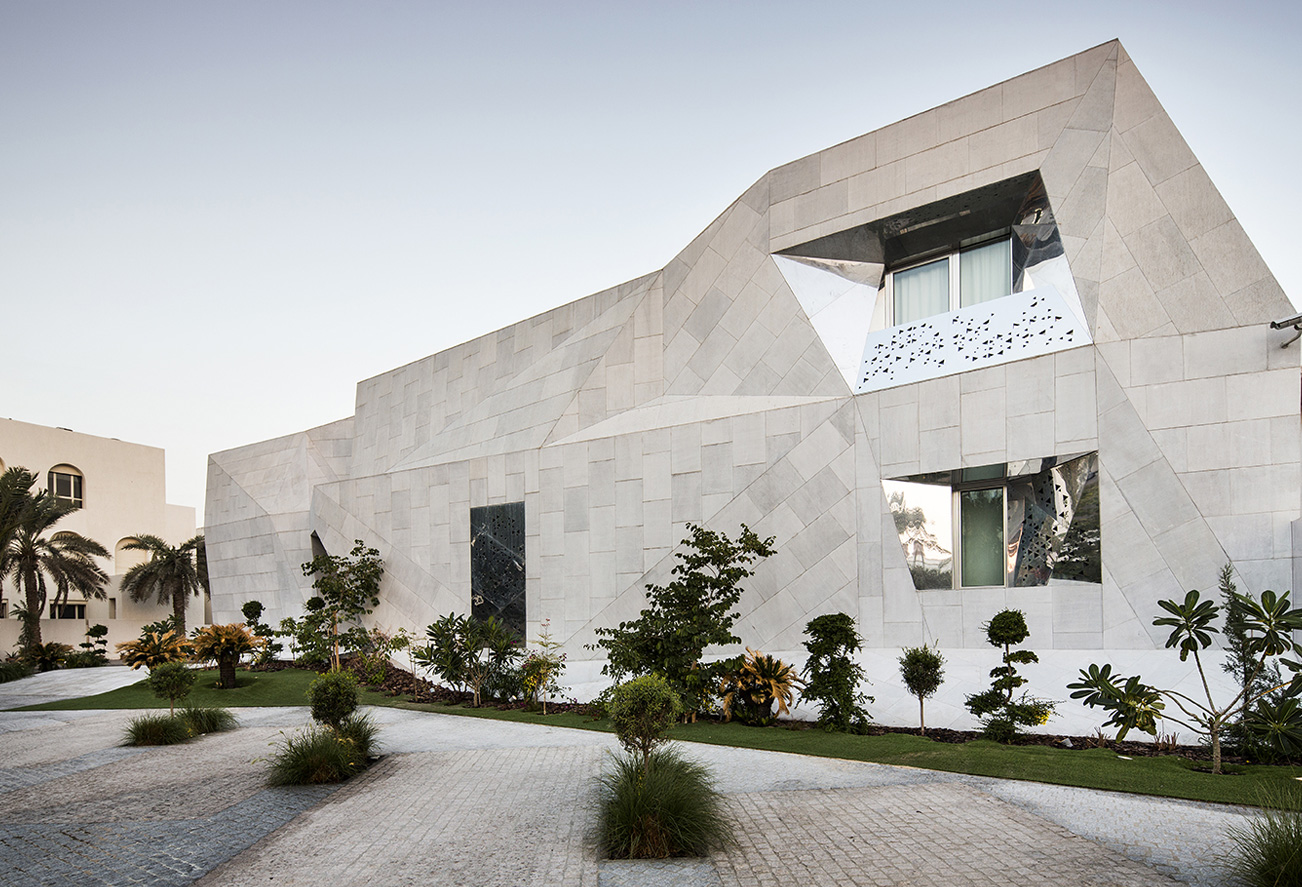 Designed by AGi Architects, an acclaimed Kuwaiti architectural firm that also has outposts in Madrid, with the brief of creating an iconic building that has complete privacy. Officially titled the 'Rock House', courtesy of its resemblance to a boulder that can be found in the deserts of Arizona or Nevada, the building has also received a new nickname: The Origami House – because of its sculpted, evocative shape.
The conceptual family home is formed of reinforced concrete and stainless steel, which has been used to create the array of balconies, doors and windows. Beyond its modernist aesthetic, the Rock House also contains a variety of Eastern and Islamic architectural details including the use of Mashrabiya latticework to shield the home from the sun.