American-based architecture firm In Situ Studio has overhauled a mid-century modern home in Raleigh, North Carolina, that had 'fallen into disarray'.
The Ocotea House, which sits in a private quarter of a suburban neighbourhood, was originally a well-loved, low-sloped ranch with a full basement visible on the right-hand side. Over the years, the brick, ranch-style home that was originally a clean image of mid-century residential architecture had been 'haphazardly chopped up' over the years.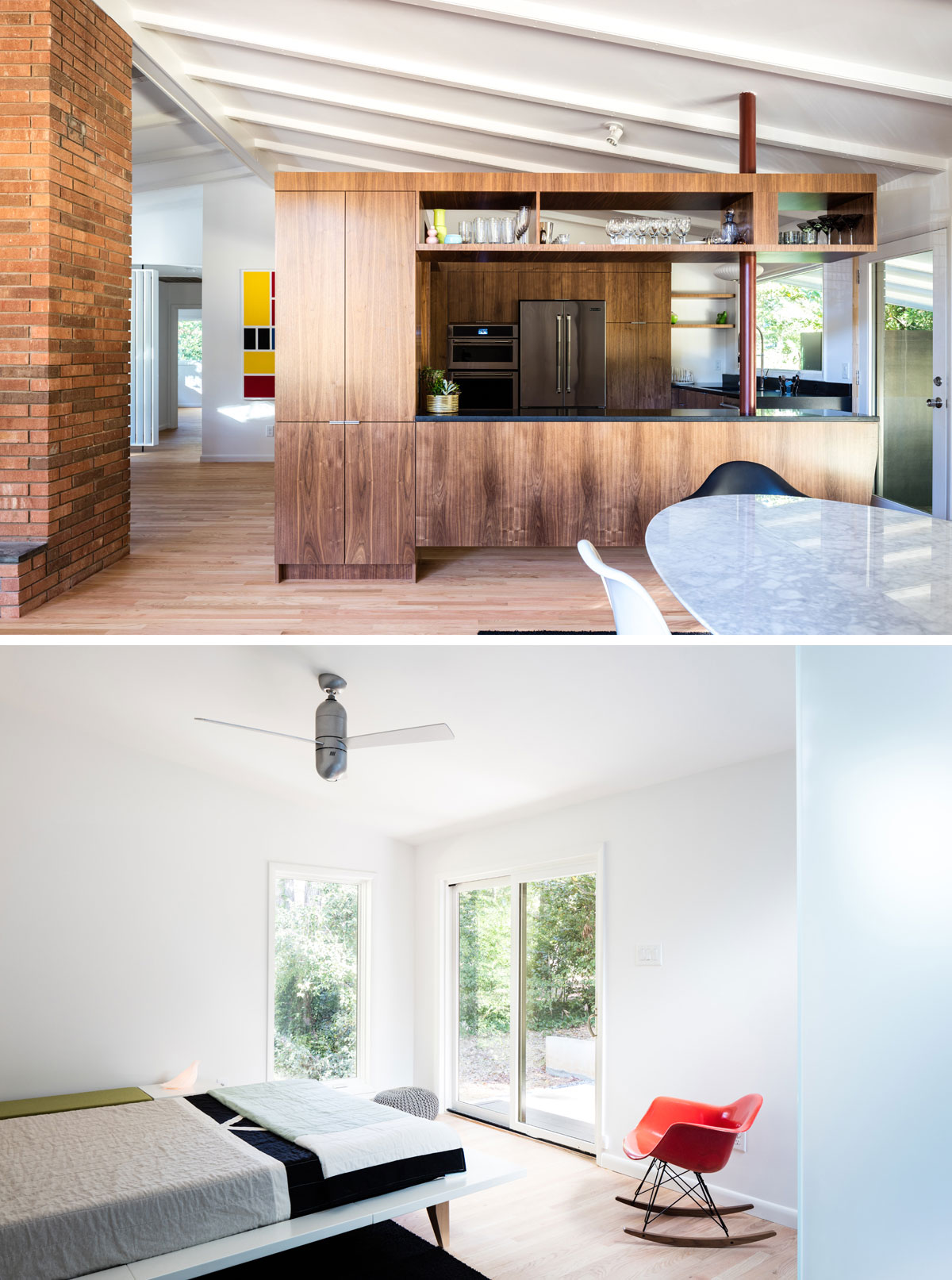 "The basement had been haphazardly chopped up to accommodate additional bedrooms, the main floor and public spaces had been reconfigured in an odd way, and a very poorly built sunroom had been added to the right side," said In Situ Studio.
The major changes that the firm designed for the house include a new carport on the right hand side of the property that replaces the sunroom and extends the line of the roof. New front decks that introduce a floating, thin aesthetic to the formerly heavy front façade, a new kitchen and master suite, new stairs that connect the main spaces to a new, open living room in the basement, new utility systems and completely new aesthetic finishes inside and out. The house now sits comfortably in its mid-century neighbourhood, a start alternative to the method to buy, bulldoze and build-out culture that currently litters Raleigh's suburbs.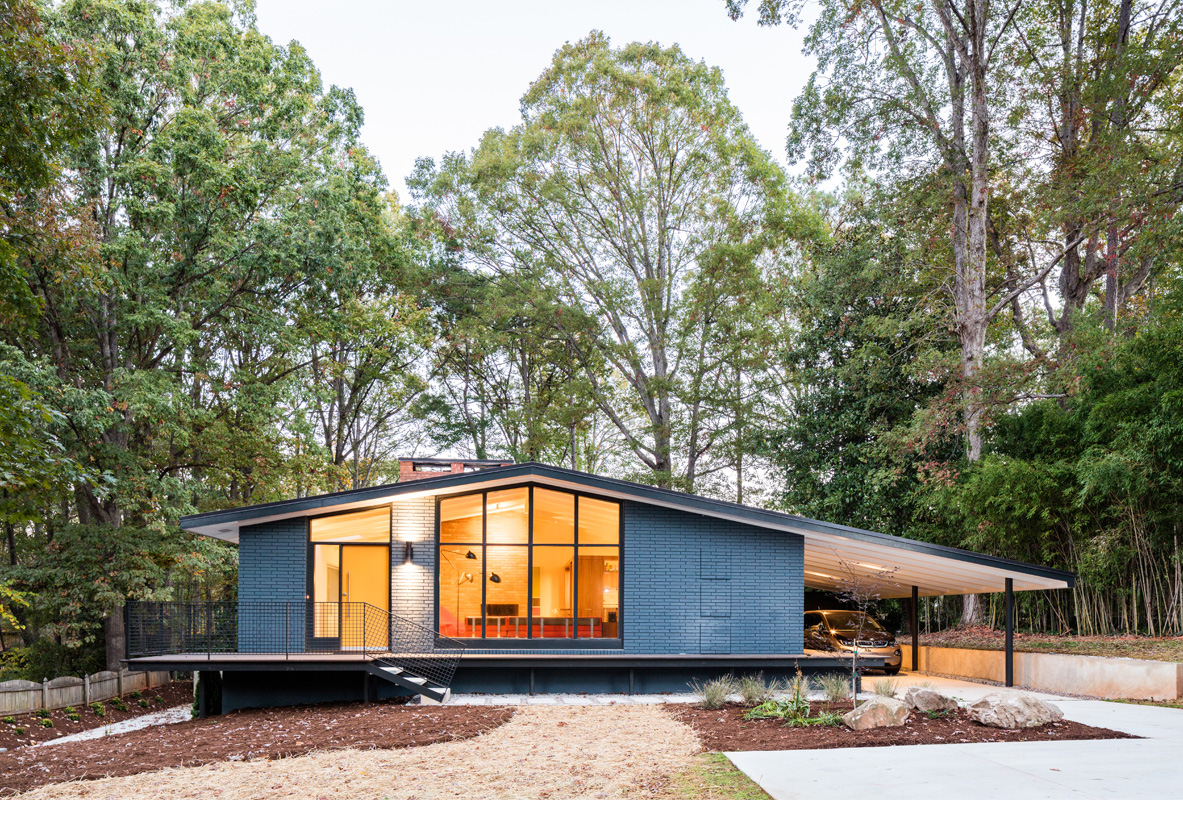 Photography: © Keith Isaacs