The brief was a tough one. Create a hilltop eco-friendly home in rural Tasmania that has to contend with what the architects call "wild weather" - and simultaneously make full use of the panoramic views provided by its hilltop location.
The resulting home is a mini-masterpiece in concrete, steel, timber and glass. Core Collectives, the locally-based architects, have created a laid-back sanctuary for a retired couple needing a home intimate enough for their day to day life while providing enough space for visiting family and friends.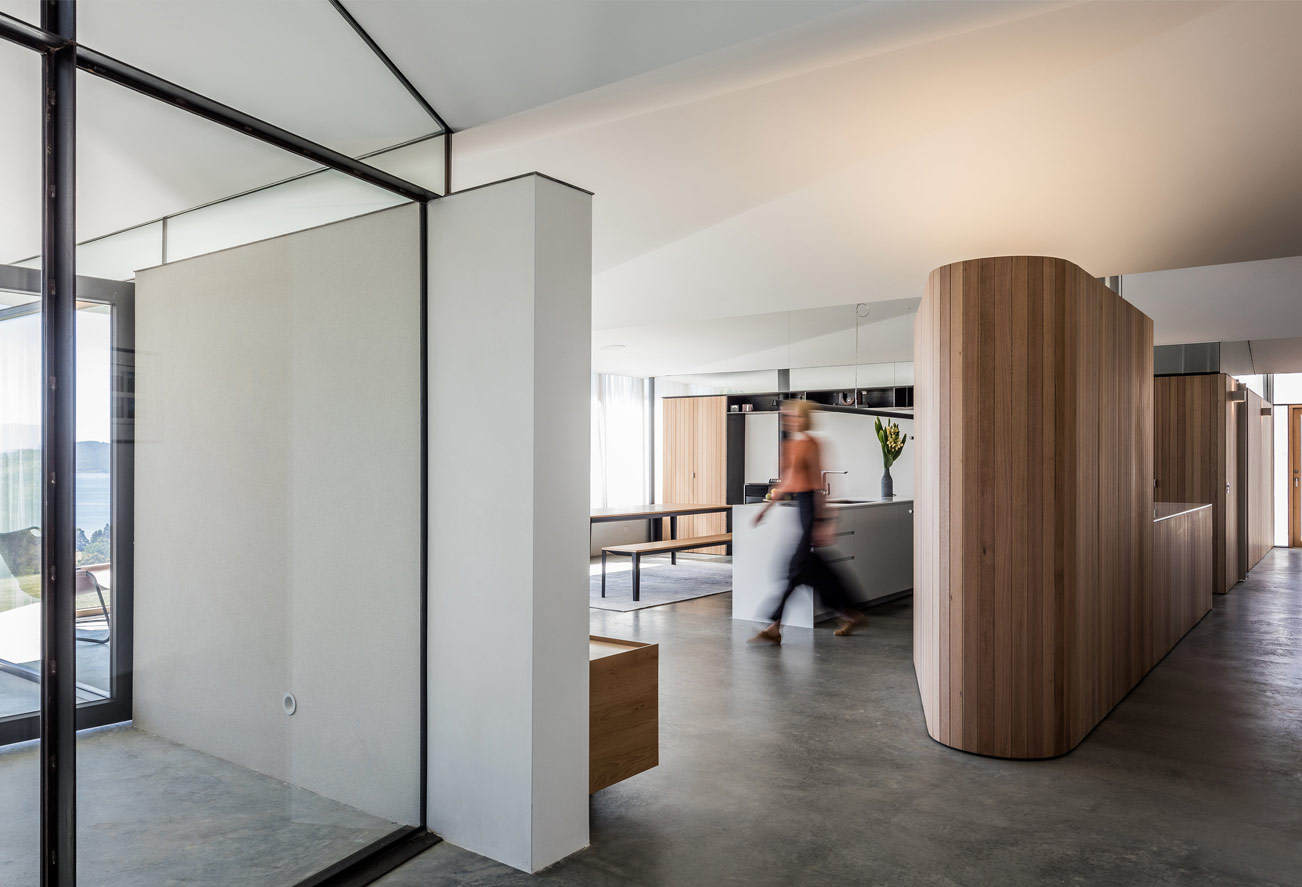 The visitor arrives in a gravel driveway bounded by concrete walls and a pre-weathered steel garage door. Open the front door, and you're directly into the heart of the house: a generous open plan kitchen/living area facing a fully glazed wall featuring spectacular views over the D'Entrecasteaux Channel.
Internal materials are simple. There are polished concrete floors leading out onto a raised terrace. Pale wood is used for many window frames, built in cupboards and impressively curved panelling that leads to the master suite. The main bathroom has its own floor to ceiling window looking on to a private internal garden for a luxurious sense of indoor/outdoor bathing.
Guest bedrooms are down a passage beyond a utility room, allowing both privacy and the sense that the house is much smaller than it actually is. This Sunnybanks House carries off an unlikely trick, being simultaneously modernist and totally at ease in its setting.