Tala is a brand looking to change the future of lighting. By combining equal parts of sustainability and sophisticated design, they've made a range of sculptural lighting which doesn't harm the environment. What's more, the company is linked with three forest charities: The Heart of England Forest, National Forest Foundation in USA, and WeForest in India. As such a well-rounded brand, their headquarters had to be pretty special. So, it's no surprise that it exceeds expectations. 
This sprawling 7,500 sq ft headquarters is situated over Regent's Canal in London's East End, famous for its trailblazing attitude and all-round creative culture. The vast open space is a former textile warehouse, but since being renovated by Archer Architects, Tala have moved in to make it a home.
A home to what? Well, everything. Over the two floors that Tala inhabits, there are two boardrooms – complete with remote controllable light installations, obviously – a kitchen, an engineering laboratory, showroom, ample space for 40 employees, and a roof terrace for the warmer months.
The task of transforming the office's interiors fell to Tala's in-house design team, which focused on establishing versatile spaces where brand employees can work, trial new light models, and entertain visiting clients. It all works. Incredibly seamlessly.
The future looks bright for Tala, with big plans to expand globally. One wall is home to several clocks: London, Los Angeles, Berlin, Shanghai, New York. They already have locations in London and New York so that leaves three. That may seem like a big ask, but only three years ago Tala existed in a garage, so something is going very, very right.
The space is lit by a mixture of natural light which floods through the windows that overlook the canal, and also the delicate warmth given off by Tala's Voronoi and the new Basalt pendant lights. The building acts as the perfect showroom for the product, the two working in synergy. The blown glass bulbs fit naturally into this spacious, minimalist and stylish warehouse.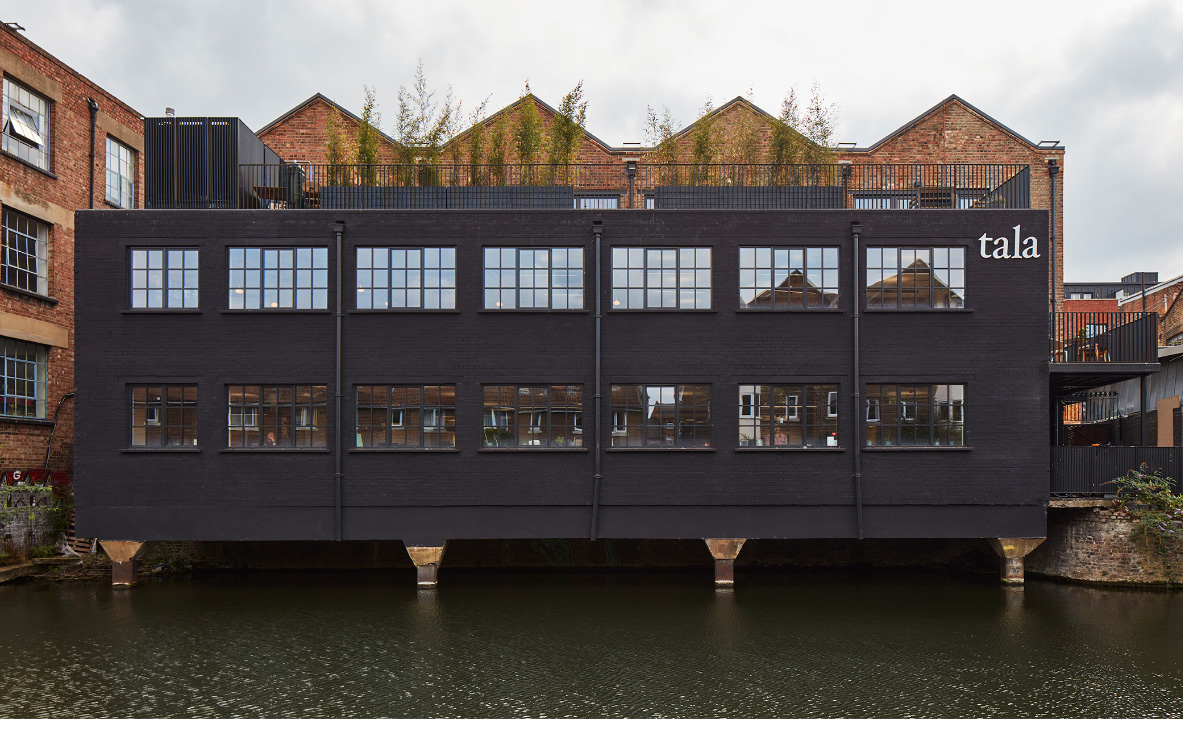 Take the tour of the Tala headquarters in the image gallery above and shop and explore Tala's sustainable lighting catalogue at OPUMO.