Overlooking a canyon in San Diego, Teresa Xu has designed a striking minimalist interior to show off her client's extensive collection of art and furniture. Xu has melded inspirations from Japan with a distinct take on contemporary minimalism to create a unique holiday home.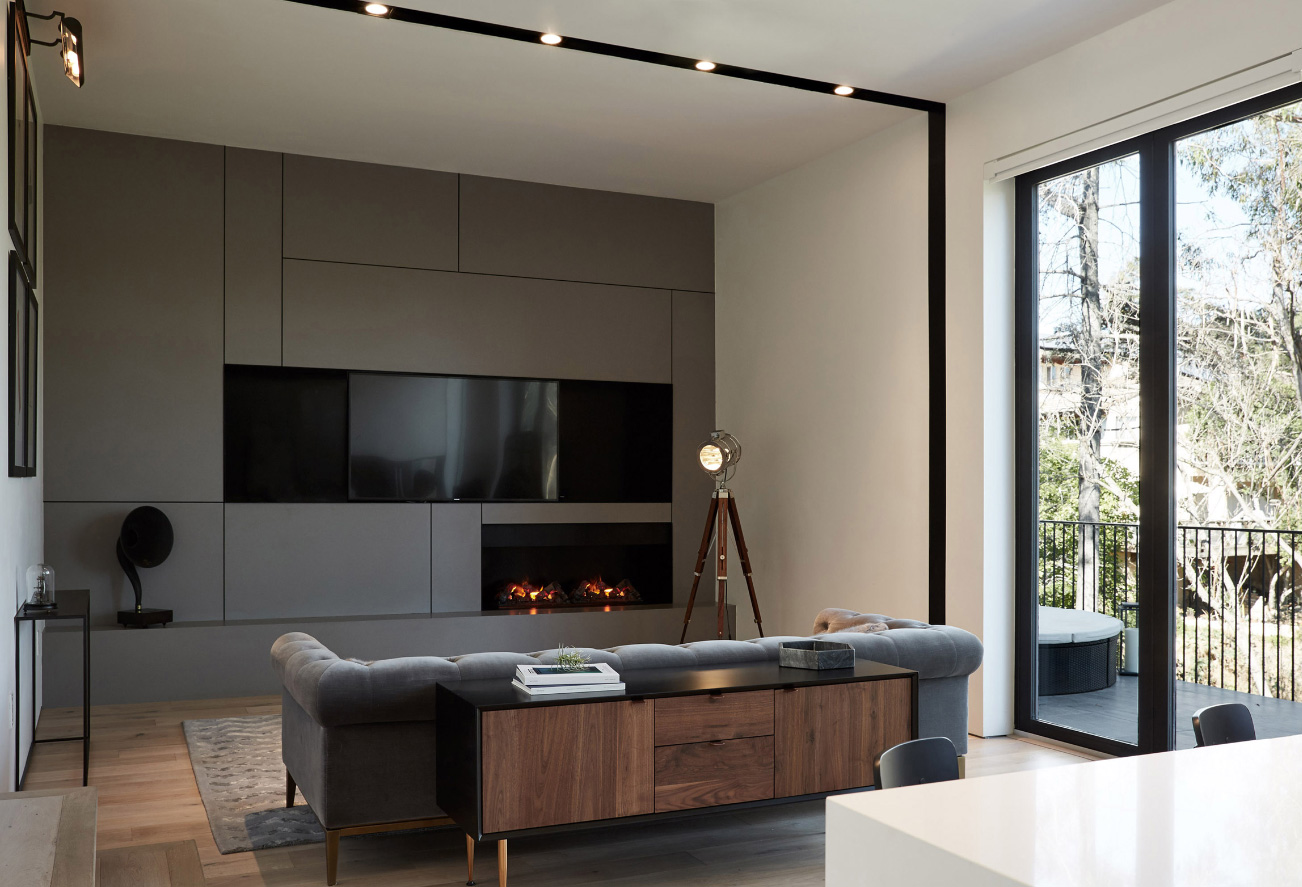 The colour palette is strictly monochrome. Stark white walls highlight art collected on the client's foreign trips. A black panelled steel screen with frosted panels provides a backdrop to the sleek black and white kitchen area. In the living space, geometric grey panels surround entertainment units to create a cosy ambience.
Bold vertical black rods take a stairway to the first floor and its master suite, complete with meditation area on a bespoke leather pad. The sharply undulating site means that even in the basement, there's a view of the canyon from a a Japanese-inspired bed platform through a vast floor to ceiling window.
For maximum continuity, white oak is used both for flooring and for in-built seating and storage units. This choice of wood mirrors the trees around the property and exterior panelling to the front.
Xu has achieved true serenity for her client. A rare, relaxed retreat.