Whether you're in the market for a new motor or not, Duke of London is a name that should be on every car lover's radar. The small Duke of London team is made up of three men, all related. While Lance McCormack looks after the restoration side of things aided by his son Algernon, Merlin, the third McCormack, deals with sales and sourcing. Looking at this 1971 Volkswagen Beetle, we'd say that this father and sons team is doing a pretty good job.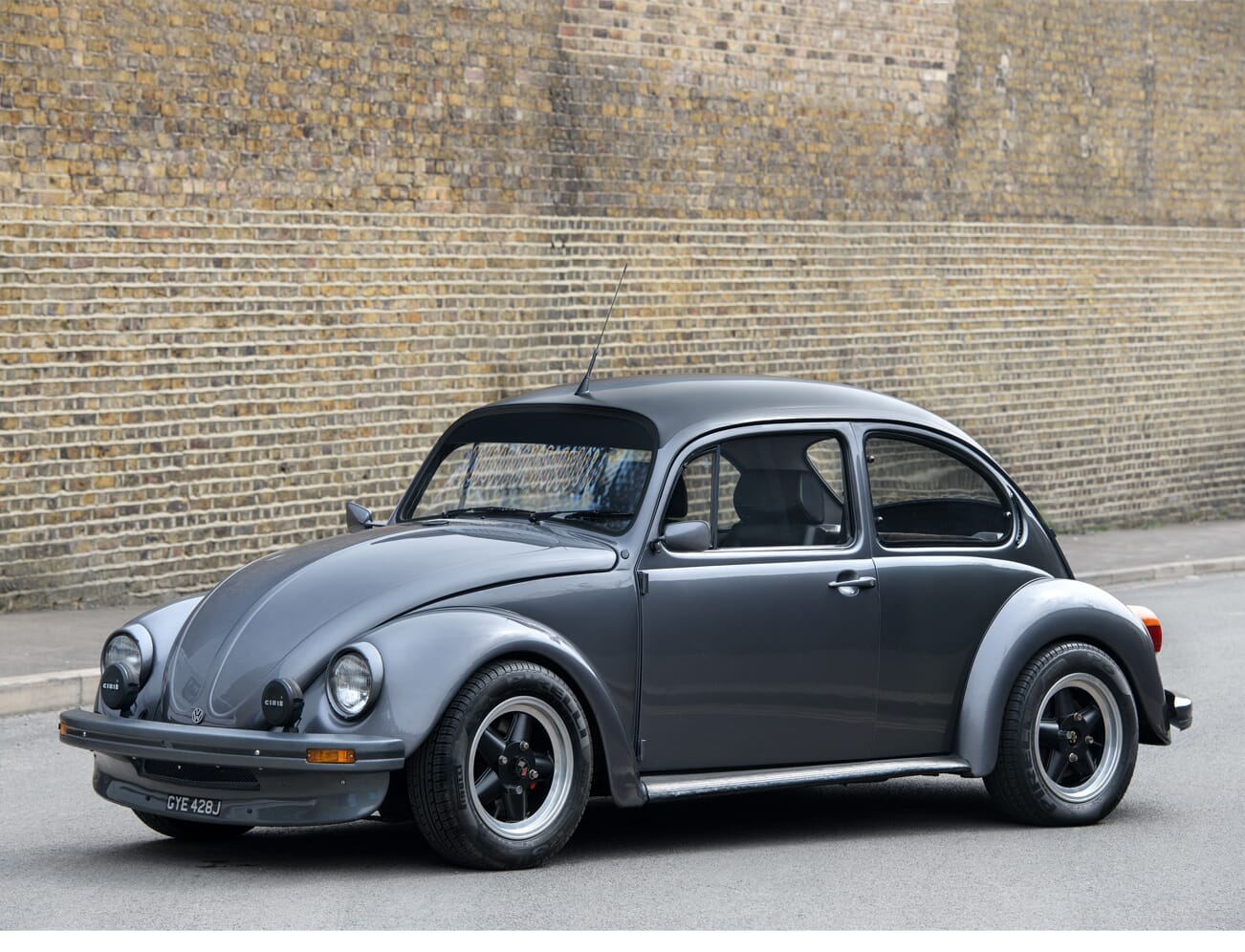 What was once a meek VW Beetle has been modified to stand out both visually and audibly. Having done just 39,000 miles from new, it now runs on a 2.2-litre Subaru EJ22 engine which pumps out Porsche-like speed. One of the strongest and highest-revving engines out there, this swap was considered carefully before being carried out around 5 years ago.
When it comes to the visuals, most striking is the cool gun-metal metallic paintwork that exudes a mean confidence. Look to the interior for Bernard Newbury trims – he has worked his magic with premium black leather goodness.
This 1971 Volkswagen Beetle is the perfect example of a show car that isn't afraid to roar down the road too. You can get your hands on this motor for just £12,950 and your first step is to book a viewing at Duke of London's West London showroom now.