We all have our gripes with the London property market. Too expensive, too small, too crowded, you've heard it all before. But if you look beyond the array of Victorian terraces and the high-rise apartment blocks being built around the city, and you'll discover a wealth of architectural hidden gems, from converted loft apartments and modern warehouse renovations to Grade-listed classics. To give you a taste of what's on offer, we've unearthed 3 of the best houses for sale in London right now.
A Design Warehouse With History: Powis Mews, London W11
Expansive Studio Space and Split-Level Apartment
£9,250,000 via Modern House
Powis Mews is the home and studio of renowned designer Ross Lovegrove and it is also famously the site of David Hockney's first studio. Positioned on a quiet cobbled mews in Notting Hill on the site of a former warehouse, this extraordinary building combines a large studio space and a split-level apartment arranged over four floors. The greatest aspect of the space is that both the apartment and the studio are sprinkled with wonderful experimental and bespoke details, displaying a catalogue of industrial and architectural design work.
The studio space occupies the ground and lower floors and benefits from light filtering through the glass floor level above. The top floor of the warehouse is occupied by a vast reception room, almost 40 ft. in length, with a spectacular pitched ceiling that is punctured with skylights. The best part, though, is that the design studio and separate apartment remains a very versatile space that can be interpreted to suit a variety of uses.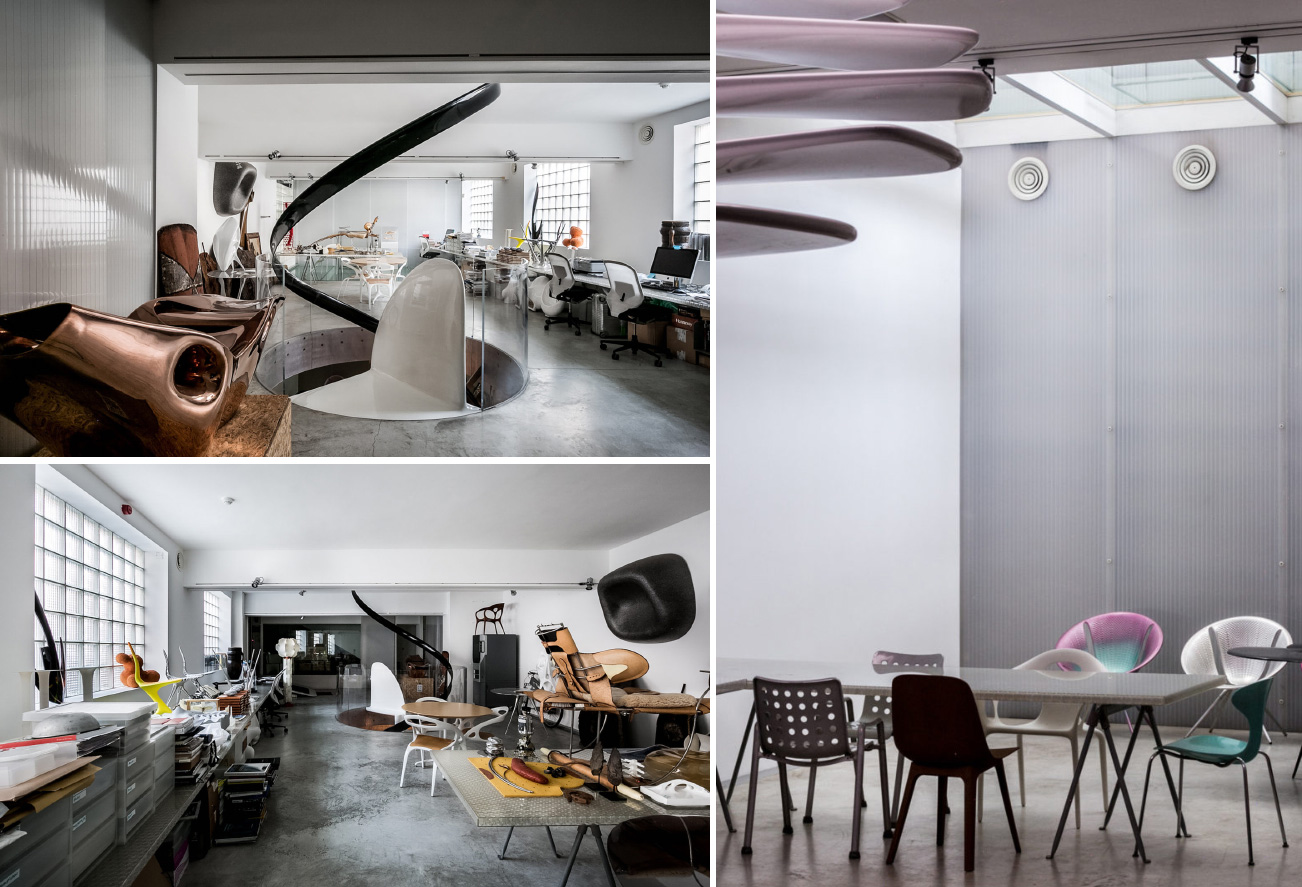 A Workshop Restoration: Gibraltar Walk, London E2
Three Bedrooms
£1,995,000 via Modern House
Excellently located between Columbia Road and Bethnal Green in East London, this three-bedroom home has been imaginatively converted from a former furniture-restoration workshop that was originally built in 1905. The building comes with all the industrial trimmings you'd expect – including exposed brick walls, stripped-wood flooring and raw-timber beams – and they're complemented by floor-to-ceiling sash windows along the front aspect and glazed double doors at the rear. In terms of internal accommodation, the expansive living spaces stretch to almost 2,000 sq ft and they are arranged across four generous floors.
A Grade II Listed Modern Classic: Housden House, London NW3
Designed and built by architect Brian Housden
£3,250,000 via Modern House
With favourable elevated views of South Hill Park and some of the finest parts of Hampstead Heath, the Housden House is one of the greatest post-war modern houses in London. Designed and built exclusively by architect Brian Housden for himself and his family between 1963-65 the home was given a Grade-II listing in 2014 by Historic England who described the house as a "completely unique piece of architectural vision and ingenuity."
For the very first time this home is available for sale via Modern House. The concept of the house clearly demonstrates Housden's understanding of pioneering European modernism and from the front it features an array of protruding concrete platforms and glass bricks that belie the scale of the house. The interior is equally dramatic. The entrance hall is short and discrete that opens onto the first of two living spaces which has access to a large west-facing balcony. While a dramatic void space occupies one side of the room, dropping to the lower level via a concrete staircase.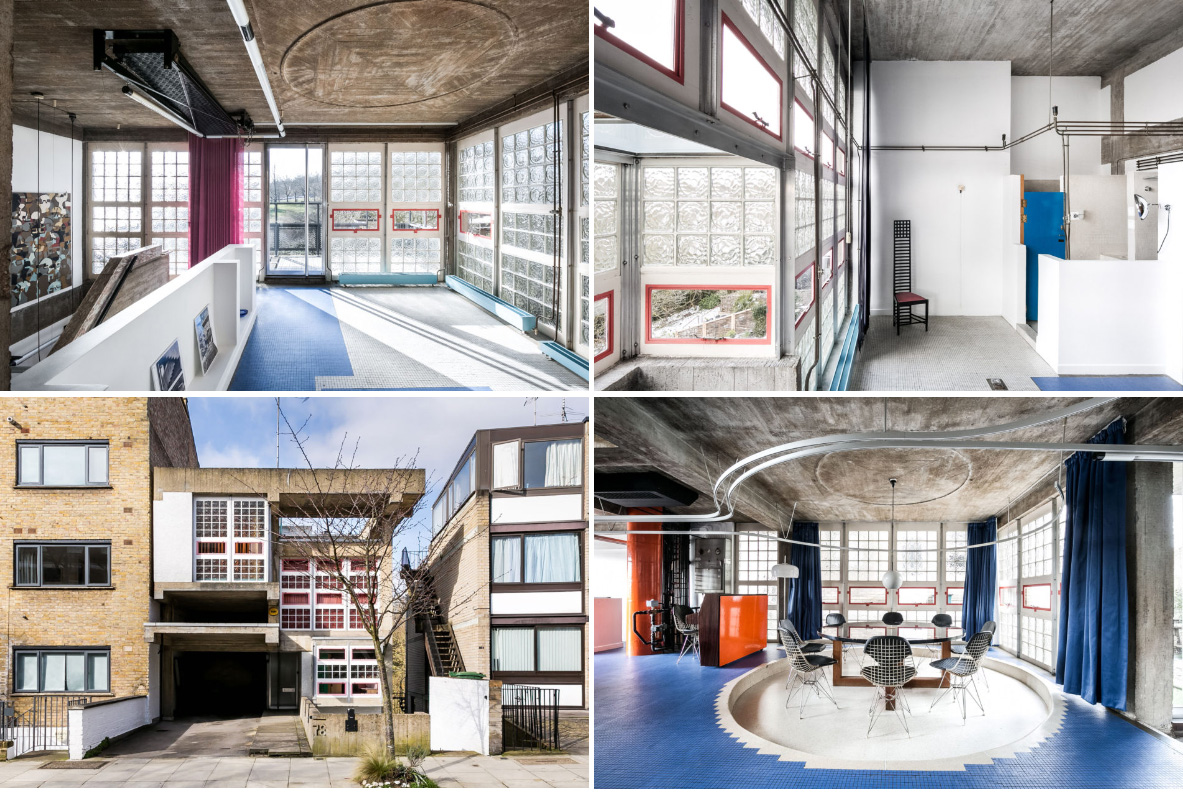 Take a closer look at three of our favourite listed London homes in the image gallery above and discover a range of the capital's best properties by taking a trip to the Modern House website.