The old-aged debate of 'how would you survive in the middle of the desert?' can now be laid to rest courtesy of the spectacular Amangiri Resort in Southern Utah.
"Amangiri is no ordinary hotel or resort, but rather an enclave of comfort and style in North America's most dramatic desert landscape. Guests come here to be and feel remote, surrounded by striking architecture, mind-blowing nature and pampered in true Aman Resorts style," wrote The Telegraph Travel Writer, Debbie Pappyn. And we are inclined to agree with her.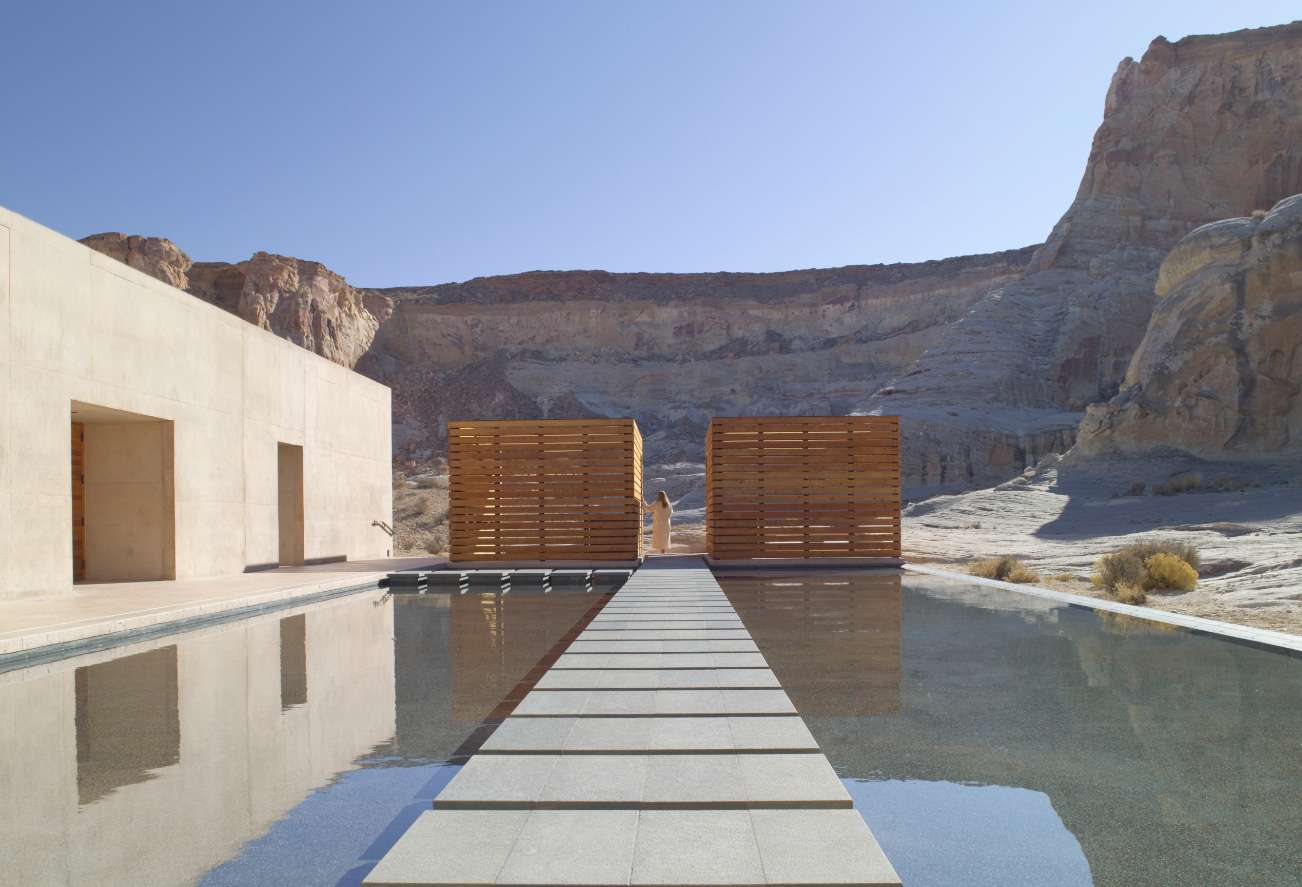 Inconspicuously nestled deep in to the dessert landscape of Canyon Point in southern Utah, the Amangiri Resort is a remote resort surrounded by 600 acres of desert. Designed to sit succinctly within its surroundings, the single-story complex is washed in an unobtrusive, palatable beige hue as it hides within the valley that neighbours the Arizona border. The unique structure is dominated by an idyllic swimming pool that elegantly entwines with the imposing rocky ridge and splits the pool to form a unique centrepiece.
Boasting unparalleled views of the surrounding dunes, plateaus and mountain ridges, every suite in the iconic resort embraces the region's raw, all-encompassing aesthetic. Containing 34 individual suites which offer their own element of luxury, every room provides a different perspective of the dessert. Plus, a select few rooms feature private terraces which act as the ultimate stargazing platform for when the crisp, clear dessert nights descend.
The campus also contains an intricate art gallery, full service spa and extensive library which consolidates the Amangiri Resort as the ultimate getaway destination.
How Much?
A desert view suite for two people from £931 in low season; rising to £1369 in high season, full board with house drinks, round-trip airport transfer from Page Airport, yoga, pilates sessions and hiking tours included.