Words by Piers McEwan
For those living in temperate climates, knowing how best to dress in these upcoming months can be notoriously tricky. It's fair to say that summer, with its swim shorts, linens and bare feet has most definitely departed. But the infliction of a deep winter's day are still a way off. So here we are, left in this period of limbo where dew-filled mornings give way to sun-filled lunchtimes, and when the sky could throw down a rainstorm without a hint of warning.
That's why knowing how to dress can prove a bit of a headache. Arm yourself against the chilly morning and you'll be roasting at your afternoon coffee meeting. Prepare for a sun-filled day and you'll be shivering through your whole commute. It's not easy. But here at OPUMO, we have a range of new products that can make this transition easier for you. So not only will you have this autumnal puzzle solved, but you'll also be doing it in a bit more comfort and style than before.
The Base Layer – Soulland Oxford Shirt
Layering is at the heart of a functional autumn wardrobe. And at the core of layering, of course, should be a breathable, natural base layer. The Soulland Oxford Shirt - available in a pastel palette of Green, Pink, Orange and Blue – provides exactly that. Made from soft brushed cotton, this is an ideal foundation to build up the rest of your outfit. If you're opting for a more casual look then you can easily substitute the Oxford for a lightweight t-shirt. Made from 100% cotton in Canada, this Cole Buxton Standard Issue fits the bill perfectly.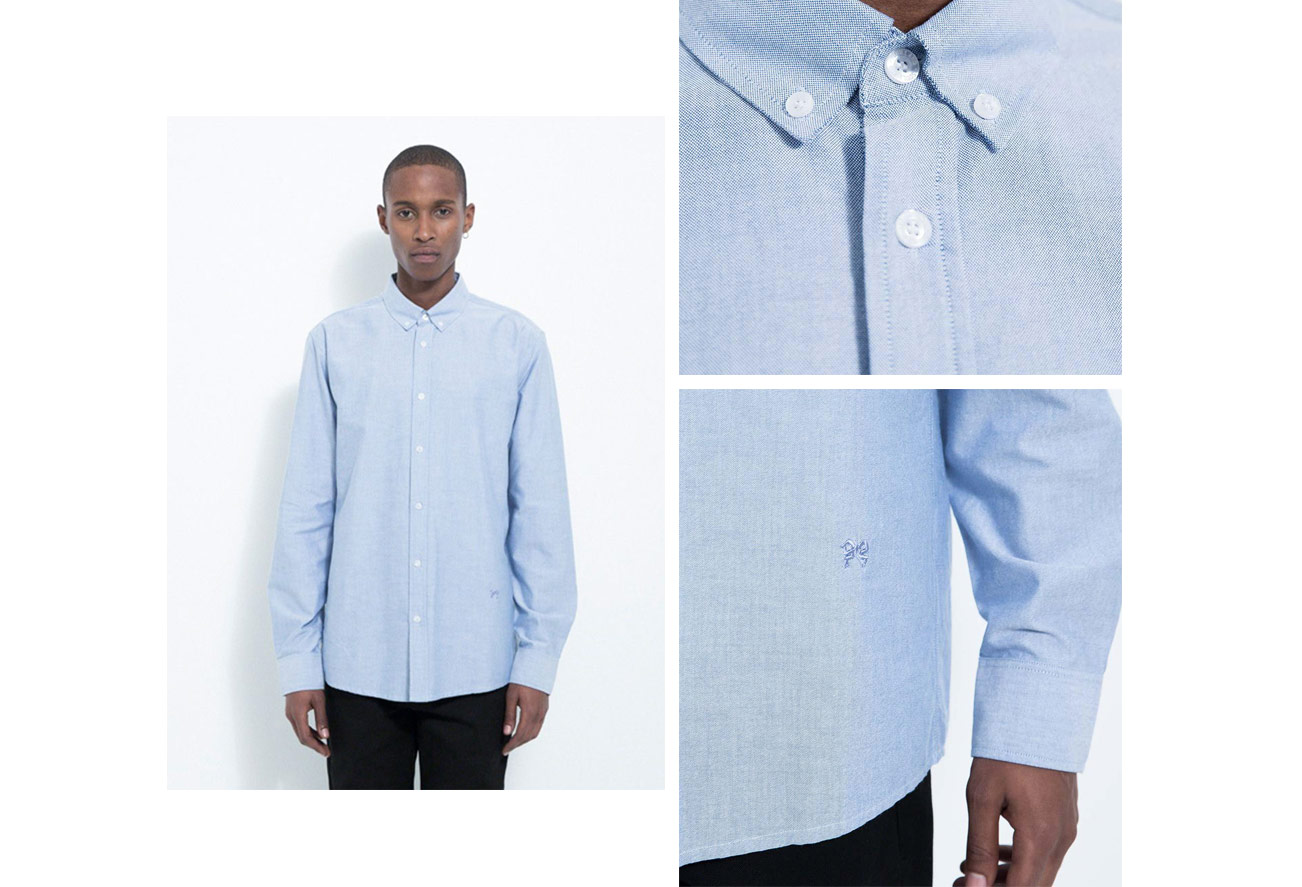 The Mac – A.P.C Auster
The mac is one of the most enduring items of men's clothing. It's a statement piece that can so effortlessly lift an outfit whilst also providing durability and shelter against uncertain weather. Understated, classic design is essential for any wardrobe and A.P.C's Beige Auster Mac represents exactly that. Its design is minimalist and uncomplicated – the perfect accompaniment to your layers underneath – particularly when paired with a simple loopback sweat or oversized hoody.
The Umbrella – London Undercover's City Gent
Looking good in the rain is no easy task. But the City Gent, complete with its Whangee Bamboo handle and beech wood shaft, allows you to do just that. Ideal for those on the move, the umbrella's sleek build means that it's easy enough to pack away until the weather decides to change. Handcrafted in the heart of London, the City Gent offers a timeless aesthetic with all the durability that you're definitely going to need over the coming months.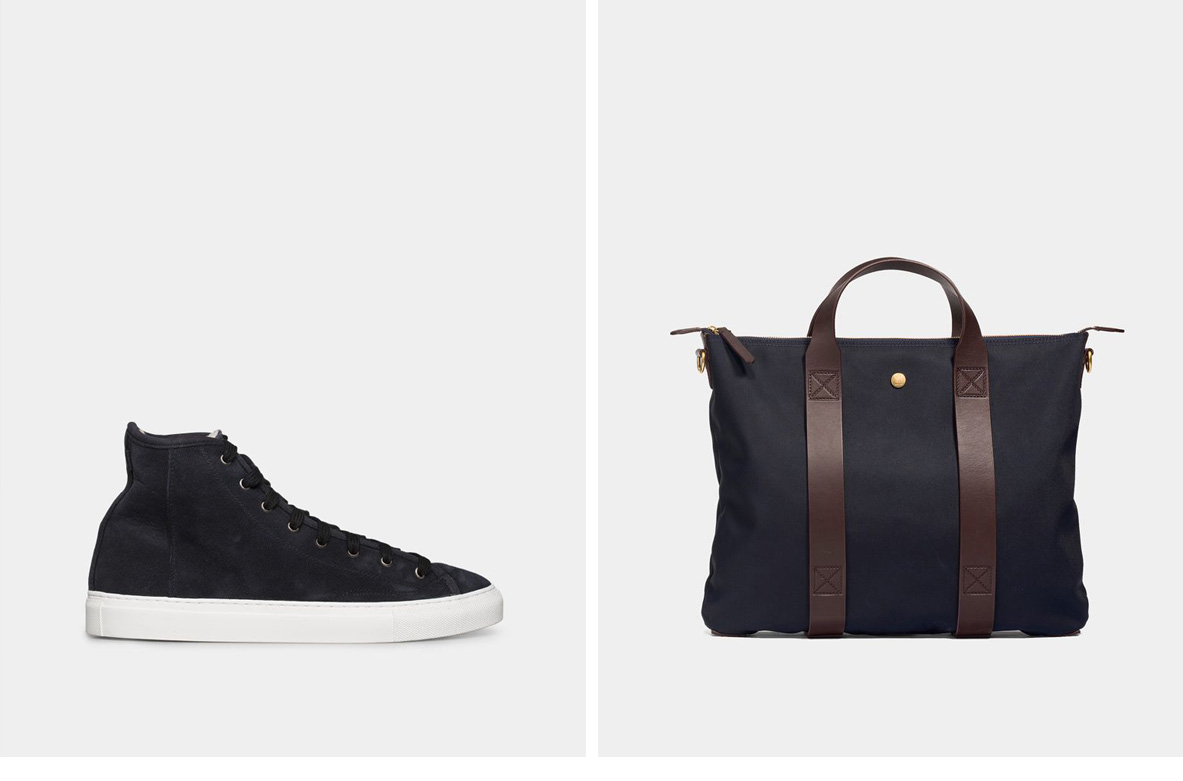 The Shoes – Diemme's Veneto Alto Sneakers
The unpredictable weather calls for shoes that are hardy and practical. Whilst it can be tempting to lace up your boat shoes for one final time, autumn will inevitably catch up with you. Diemme's new Veneto Alto Sneakers pair deerskin uppers with Australian shearling insoles for that extra warmth whilst remaining lightweight and refined throughout. Topped off with the finesse of Italian tonal stitching on both the sole and upper, the sneakers represent a versatile addition to any working or weekend wardrobe. You can get the lowdown on the entire Diemme collection – and how to wear all the new autumn/winter releases – here.
The Bag –  Mismo M/S Brief
With the extra layers and accessories that these transitory months demand, you'll need a reliable and sturdy bag to store items safely. The compact M/S Brief from Mismo features heavy duty Italian canvas and structured full grain leather in a casual design. So, as autumn begins to march its way in, you can be sure of stepping out with a high-quality everyday bag that is comfortable to carry and easy to access.
Shop all of these products and more at OPUMO.