There's a lot of stuff that manages to catch our eyes and ears and most of the time we're lucky enough to introduce them into one of our categories – be it in menswear, sneakers, art, homeware or lifestyle. This week, we're introducing you to something that has managed to catch the attention of both our eyes and ears at the same time – the all-new Ruark Audio speaker collection.
Speakers, in response to the changing world of modern music and streaming, have naturally evolved. Which means, not only can they now go anywhere and alter their sound depending on their environment, they can also amplify sound without electricity, play your favourite music without a CD and best of all, they now look great too. And the all-new Ruark Audio selection is evidence of this. Since its conception, Ruark Audio has made high-fidelity loudspeaker systems for audio enthusiasts, and today Ruark Audio have applied the same expertise to create a range of new music systems and speakers that look and sound great in any space. Which is why we're introducing you to some of our favourite Ruark Audio speakers and sound systems below.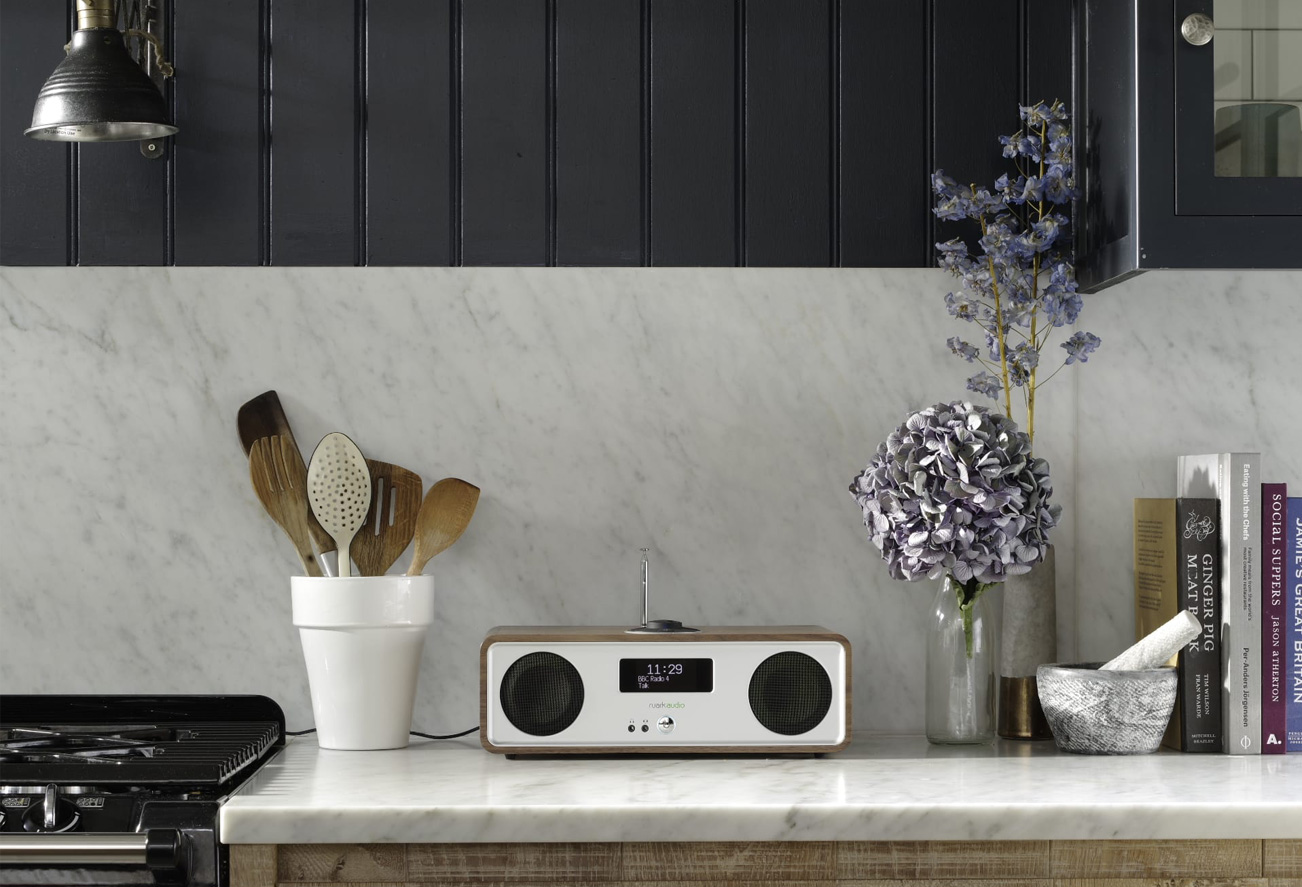 Every single one of Ruark Audio's speakers not only makes your music sound better, look better and feel better in your home – they're easy to use too. But if you're looking to take your first steps into home audio, we suggest you start with one of the brand's most popular pieces, the compact Ruark R4. The Ruark R4 represents the steady evolution of the audio brand, as the same commendable constants that have accompanied the brand through the last few years remain the focal point of the R4 – exemplary design and exquisite audio quality.
The small and easy to place integrated music system features stunning dynamics and a deep base that ensures that the Ruark Audio R4 performs a lot bigger than it looks. Effectively, the Ruark Audio R4 is the perfect 'all-in-one' music solution for 21st century living and its greatest strength is its dynamism. It's ideal for modern day tecnhophobes as the entire system plugs in within minutes.
All-singing, all-dancing, all-digital, the Ruark Audio R7 – the flagship model in Ruark's all-new 2018 range – is a home audio system which marries 1960's aesthetic with 21st century technology. The 'all-new' R7 incorporates improved analogue circuitry, and the latest digital technologies for optimum streaming and multi-room capabilities. It can stream Wi-Fi internet radio, play audio from external devices and connect to your favourite streaming services such as Spotify. The retro-industrial stylings of the R7's case have as much heft as the integrated sub-woofer and linear class A-B amplifier provides – which gives the radiogram a commanding presence.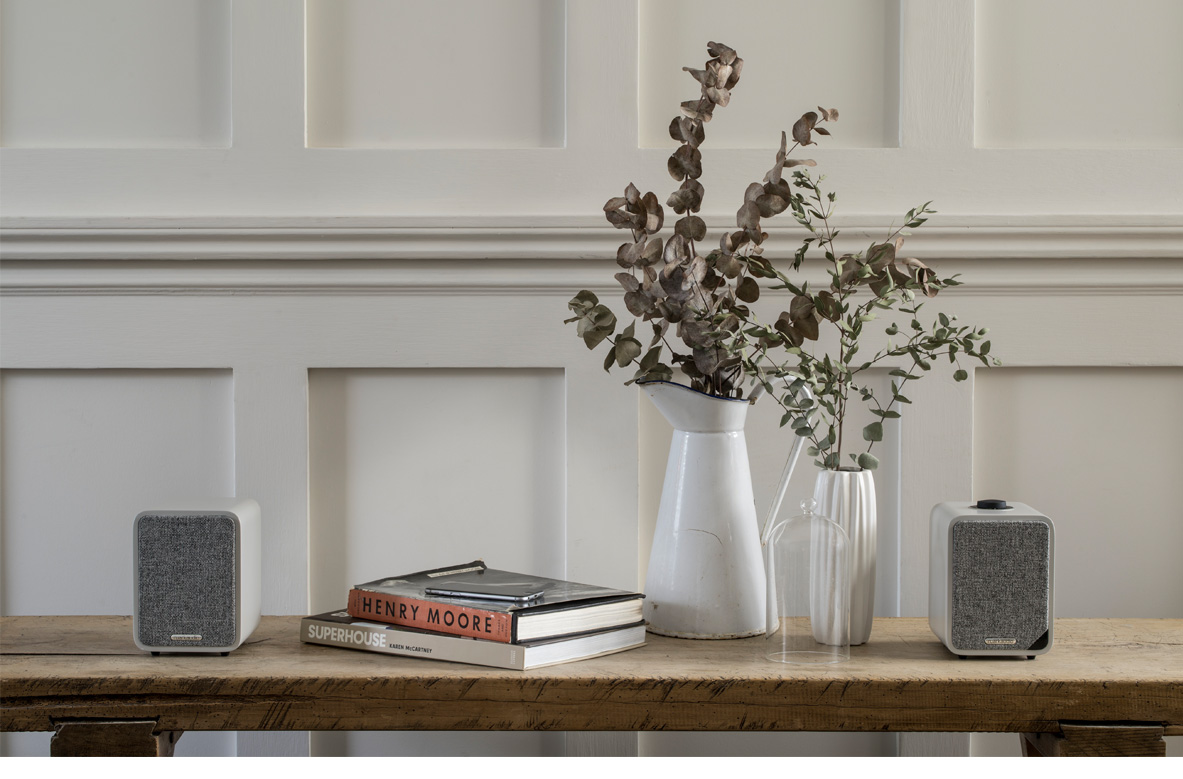 We were big advocators of the very first Ruark Audio MR1 speakers when they first emerged in 2013 – as the vintage aesthetic, intuitive design and superb wireless sound earned the speakers two successive What Hi-Fi Awards. Last year, Ruark Audio updated the MR1 Bluetooth speakers to provide remarkable sound in multiple applications. The Ruark MR1 retains all the attributes of the original, but with a fresh new look, a clearer, more insightful sound and improved connectivity - as the all-new MR1 Speakers automatically search for your Bluetooth connection so you can play your music quicker - they're now better than ever.
Shop the entire Ruark Audio collection at OPUMO.