Mykonos has long been the jet set choice in the Greek Islands. The simplicity of its white washed aesthetic has now been incorporated into two design led hotels offering a choice between a luxurious retreat and a seaside home at the heart of the island's party culture. Scroll down to discover the best hotels in Mykonos.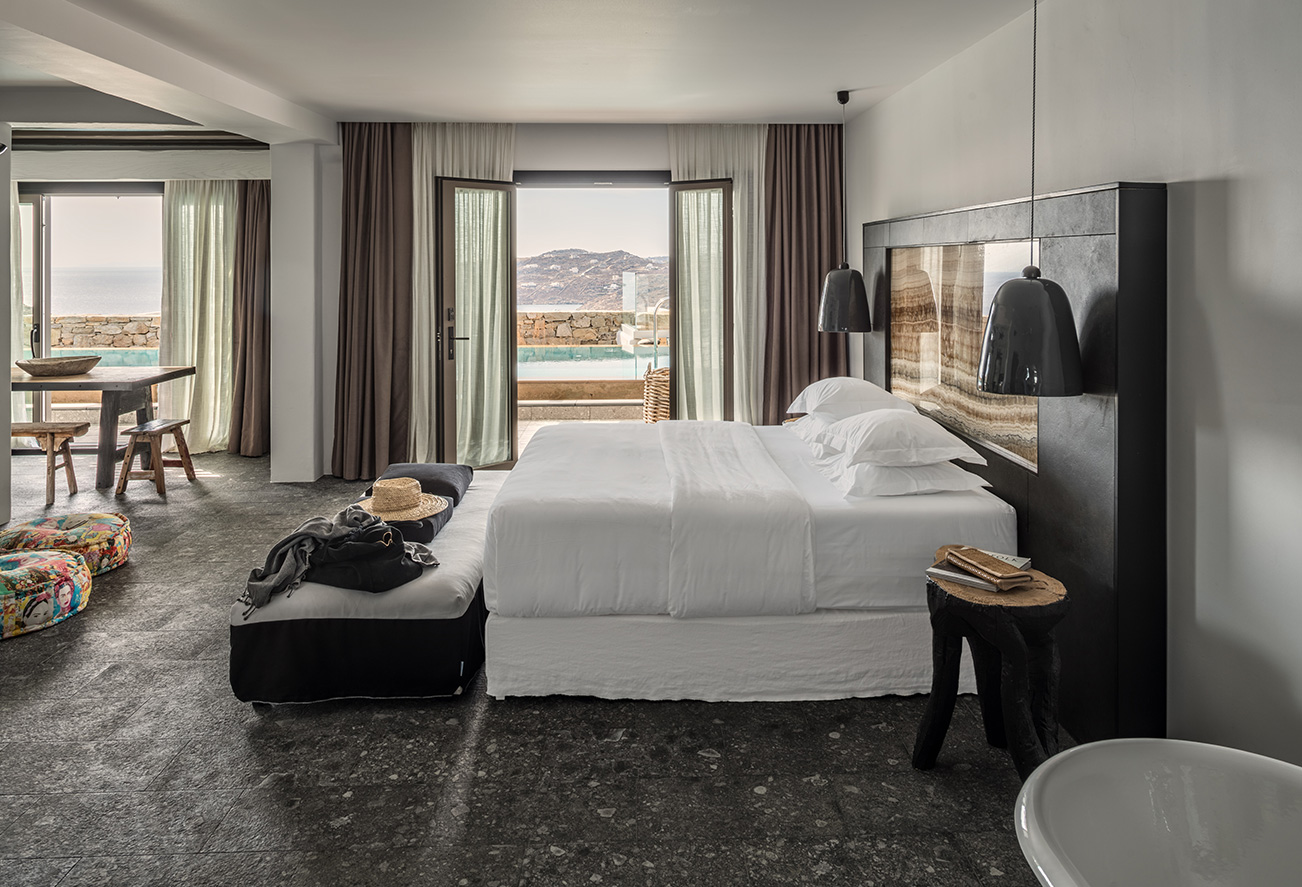 Myconian Avaton
At Elia, the furthest flung of the island's beaches, the Myconian Avaton rises in a series of pristine white terraces from the famously azure sea. Decadence here is in the choice of a suite with its own Jacuzzi or, for the seriously indulgent, a private pool.
The owners, the Daktylides brothers, are Myconian born and their love of their island shows in every contemporary detail. This is Myconian jet set life, reinvented.
San Giorgio Mykonos
At San Giorgio Mykonos on Paradise Beach, the accent is on island beach house simplicity with a knowing rustic take on Myconian style. Floors are polished concrete, while furnishings are kept to the absolute minimum. The key is the setting: a mere 300 metres from the open air Paradise Club, long the centre of the island's night life.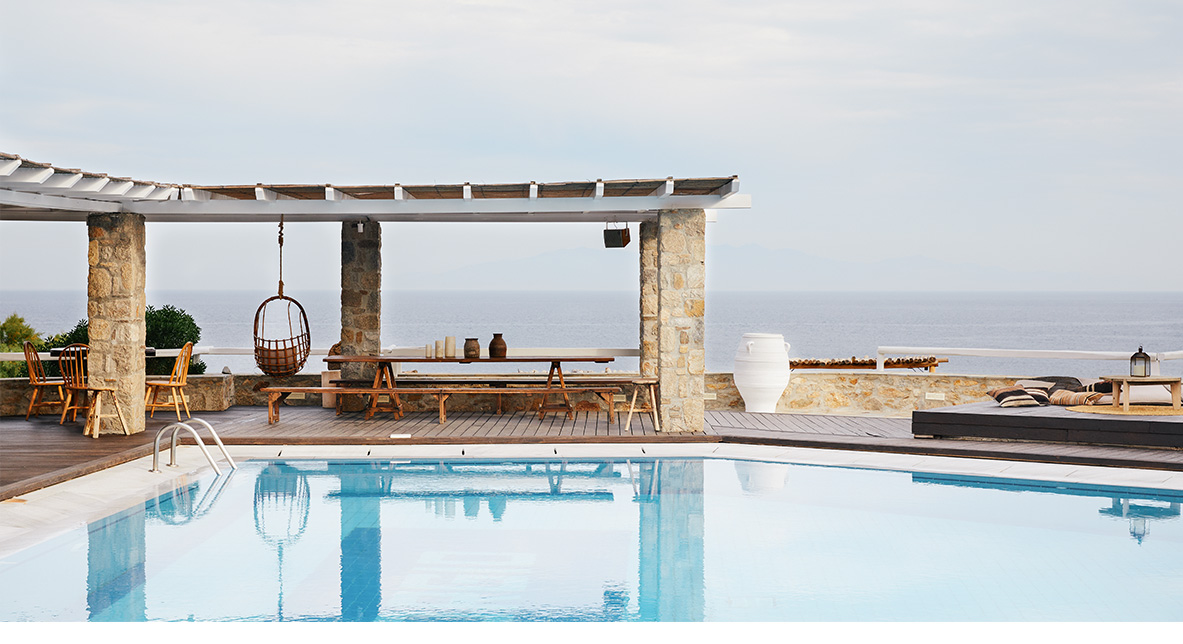 Spoilt for choice? We'd suggest a few nights in each. Book your stay now via Design Hotels.