Limited on space or have too much stuff to know what to do with? It's a problem that we are all faced with and most of the time there are just two solutions that we have to choose from to fix it. One, ignore the mountains of stuff by putting them in every cupboard and wardrobe nearby.  Or two, find suitable storage solutions that will keep your stuff neatly organised and looking good in the process. To help you out, we are here to introduce you to Atelier Belge who have a few golden rules to follow when it comes to home storage.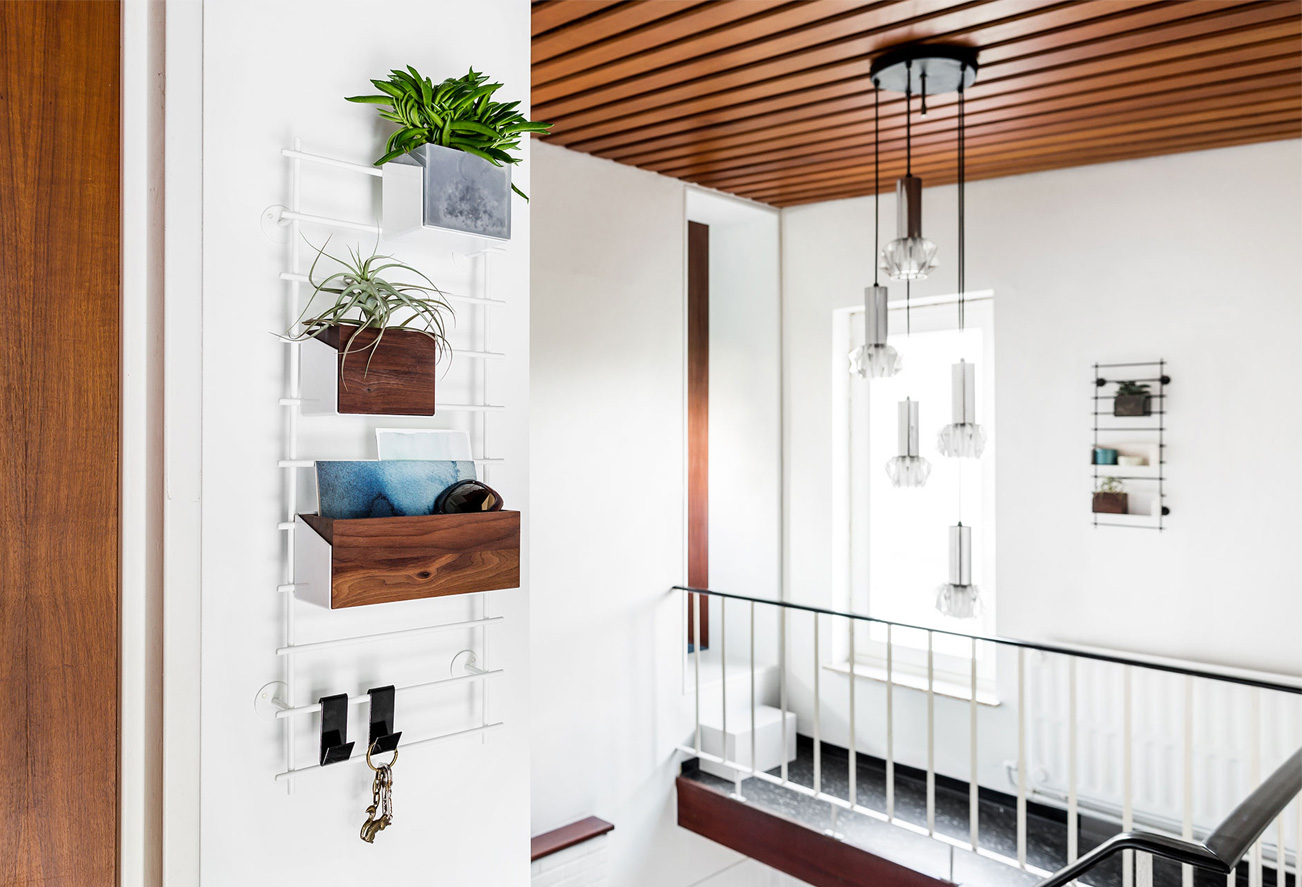 Based out of Belgium and founded by Deevie Vermetten & Oskar Vermeylen, Atelier Belge is best known for its 'quirky and timeless' interior objects that are simple but incredibly functional. Inspired by the identity of the user, every Atelier Belge is characterised by a refined and minimal appearance and a keen eye for detail. Its outcome is best described as a 'playful' functionality as the brand offers alluringly beautiful and simple solutions for everyday situations. But the greatest strength of Atelier Belge is that the brand serves as a breeding place for products, interiors and concepts, or as they describe, 'it's your abracadabra for personal and tailor-made solution.'
Through their range of shelves and packing grids which help you get your clutter under control, Atelier Belge delivers great solutions for everyday challenges. With a selection of wall-mounted and stand-alone pieces, there's bound to be a storage solution for every home. From office supplies, keys, or kitchenware, we've picked out a few of our favourite storage solutions from Atelier Belge.
The modular unit 'Loopholes' is the quintessence of Atelier Belge's three beliefs: timeless design, functionality and personalisation. Its minimal design excels in simplicity as the different package setups are unlimited and the wide range of applications allow you to customise the grid however you like. The best thing about the 'Loopholes' is that the unit isn't bound by trends, styles or different functions in the home, which makes it easy to integrate it into every corner of your home.
The Atelier Shelving System is made of 3 different white coated aluminium components, bringing you a minimalistic shelving system that's endlessly expandable – which means it can be used anywhere. Simple cut-outs in each shelf offer you a vast choice of compositions with maximum efficiency and minimum waste.
As versatile and functional as the Loopholes unit, but with a bit more subtlety and a more refined and elegant appearance, the Flat 64 Package raises the bar when it comes to multi-functional shelving units. Complete with a fine wooden edge and available in a range of different sizes and types of wood to suit your interior, the Flat 64 Package can be mounted as a single piece or in a composition to bring a little bit of extra support to your kitchen, hallways, living space or bathroom.