Travel is easier than it's ever been, not only in terms of accessible air travel, but also thanks in large part to the wealth of ingenious apps that streamline our journeys. It seems as though every type of useful app has already been created until you download that new recommendation and then you wonder what life was like before it. This fills us with confidence, the human race is stunningly creative and – as it happens – always desperate to find an easier way, even if it means spending a few years developing an app for it.
We've all done a lot of travelling this year at OPUMO: summer saw trips to nearly all seven continents. This has meant that compiling a list of essential travel apps was a quick job when we put all of our heads together. Here are our five favourite travel apps in 2020.
Hopper – iOS & Android
If you haven't already been told about the mysterious ways in which flight prices fluctuate then we'll tell you this much: flight prices fluctuate mysteriously. But actually, it turns out that it doesn't have to be that mysterious at all. Instead of trying to work out when's the best time to buy a plane ticket, let Hopper do it for you. Hopper can predict flight prices with 95% accuracy up to a year in advance. You can often save huge amounts on your plane tickets by just taking the flight a day earlier or later and a recent update means that you can now freeze a price for between one and seven days.
Airports inspire a cocktail of emotions. Of course there's a sense of excitement (on departure), there's a hint of nervousness, but overshadowing it all is a distinct discomfort. Bright strip lighting and screaming children are actually both known forms of torture. So, next time that you're thrust into the staggering brightness and eye-watering air-conditioning of an airport departure area, escape it. Peel off from the crowds and hit the airport lounge with the help of LoungeBuddy. LoungeBuddy finds the lounges that all travellers can access without memberships or first-class tickets. Simply search for your airport, select the lounge that takes your fancy and purchase access from just £20 with LoungeBuddy. Warning: you won't be able to travel without it once you've used it.
There are two types of people in this world: those who pack in good time and those who panic-pack the night before departure. Most fit into the second group. Regardless of which group you're part of, packing is never a pleasure. Even with ample planning time, zipping up a suitcase for the final time before leaving will always trigger a deep, unshakeable fear that you've forgotten something essential. Input how long your holiday will be and the activities you're expecting and PackPoint will check the weather and build your custom packing list. Trust us, it really works, too.
We've all been there, shutting our eyes for a nap at 4pm and waking up at 2am feeling completely and utterly disorientated. Jet lag is enough to completely ruin a short visit, whether it's hindering your exploration of a new city or standing in the way of you smashing a business trip. So, instead of obeying the urban myths of how to kick the feeling, it's time to take some professional advice. Timeshifter is developed by world-renowned scientists and is based on the latest sleep and circadian neuroscience to ease you into your new timezone. Timeshifter creates a personalised jet lag plan that you can ease into before your journey even kicks off.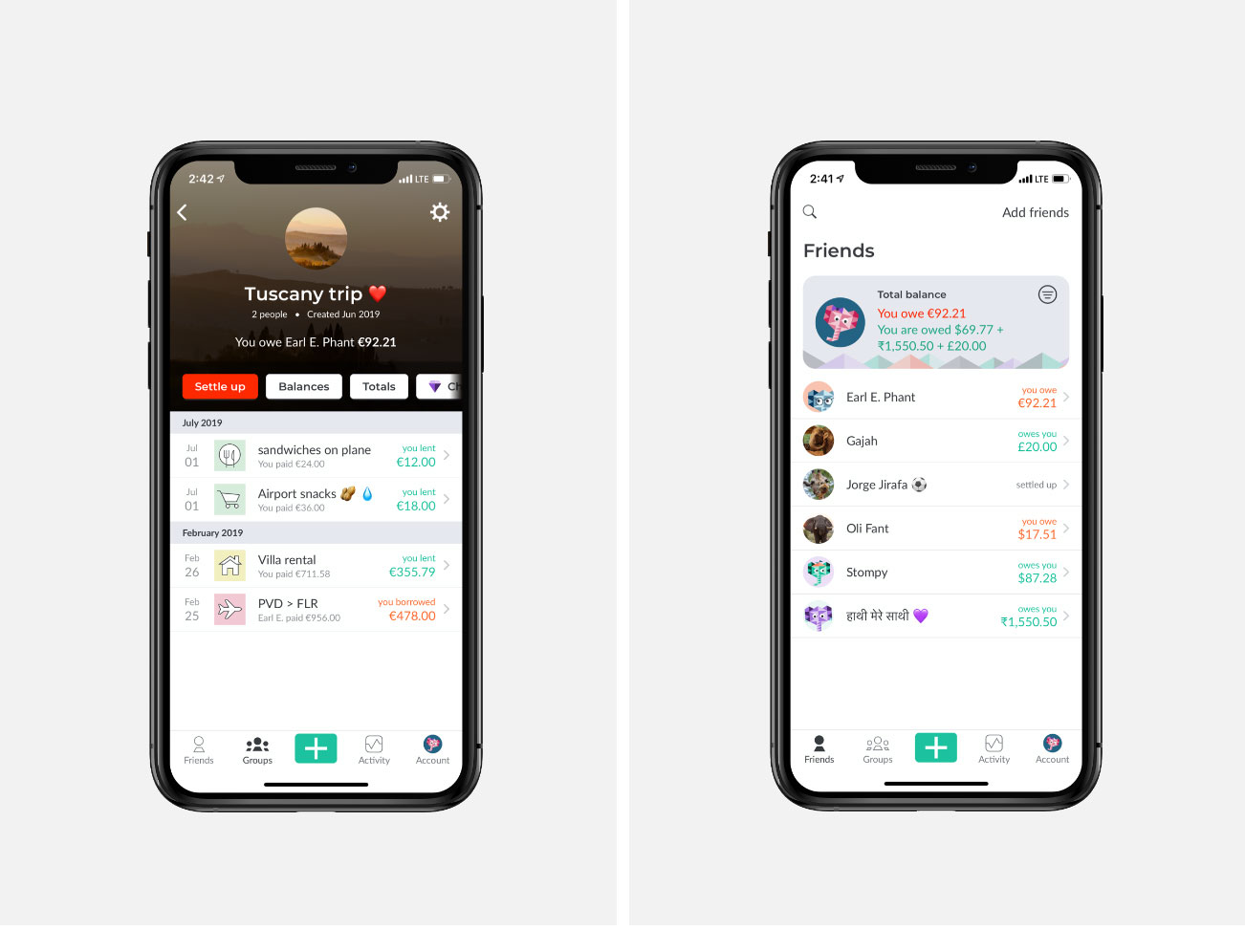 Group holidays and friendship groups themselves can be ravaged by arguments over shared expenses. Even when it all works out it's an uncomfortable conversation, so stop having it. Splitwise provides one central place for everybody to log their expenses, no matter what currency. Once an expenditure has been recorded, Splitwise will split it between those involved and aggregate all debts which, without help, can become a tangled net of IOUs. Our favourite part of this app comes at the end of a holiday when the admin can choose to 'simplify' all debts. This reduces every single debt into one payment each – what a time to be alive.
The best apps in the world are no use if your phone or tablet is broken. Browse tech accessories at OPUMO.
Looking for more app recommendations? We decided on our five best general apps of 2019.